News & Tours
Sergio Garcia's incredible—and historic—playing streak comes to an end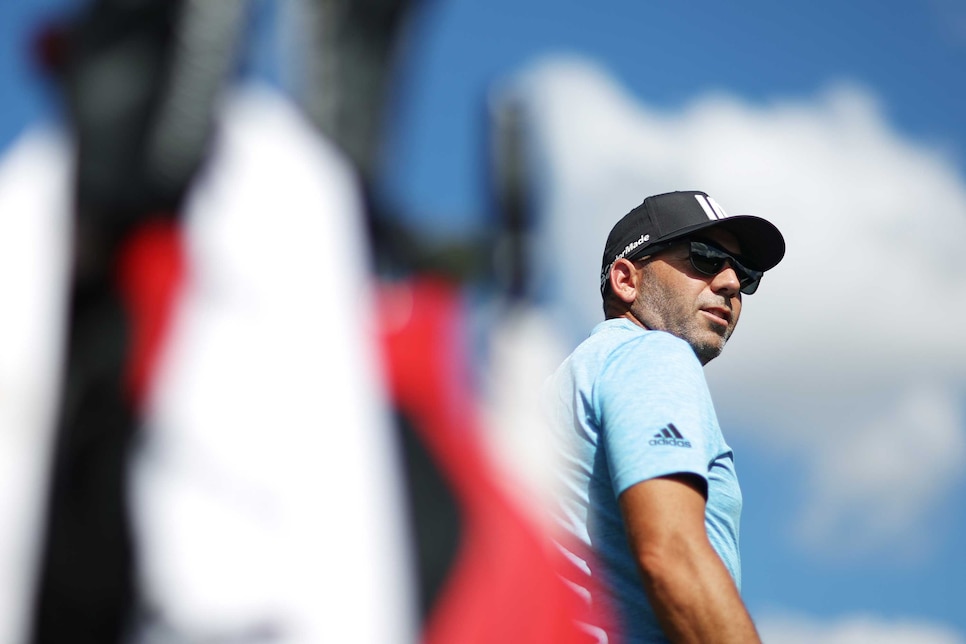 On July 4, 1999, in just his sixth professional start on the then European Tour (and a month before his breakout showdown with Tiger Woods at the PGA at Medinah), Sergio Garcia claimed a three-shot victory over Angel Cabrera at the Murphy's Irish Open. It was the first of 16 wins for the Spaniard on the Old World Circuit, and in the moment propelled the then 19-year-old for the first time into the top 100 in the Official World Golf Ranking.
The fall was in part self-afflicted. When Garcia chose to jump to the LIV Golf circuit this summer, bolting the DP World Tour and PGA Tour, where he won 11 times, the former Masters champion was cutting off the potential for playing in OWGR ranked events. When Garcia, now 42, played in the inaugural LIV Golf Invitational in June he was still ranked 55th. But since then, while playing in eight LIV events, he's competed in only four tournaments that offer OWGR points, his best finish at T-48 at the BMW International.
By quirk of when Garcia began his entertaining if not enigmatic professional career, he has played in parts of 1990s, 2000s, 2010s and 2020s. That makes him just the third golfer who can boast that he's been inside the top 100 in four decades, joining Phil Mickelson and Vijay Singh.
Mickelson holds the record for the longest streak inside the top 100 at 1,439 weeks, or more than 27½ years (Aug. 22, 1993, when he won the International, until March 21, 2021). He returned after winning the PGA Championship in May 2021, but has been outside the top 100 since after the Open Championship in July. Like Garcia, Mickelson joined the LIV Golf circuit and hasn't played in an OWGR-sanctioned event since St. Andrews.
Singh cracked the top 100 for the first time in Sept. 24, 1989. He fell out a few weeks later, then was in the top 100 continually from November 1989 until January 2011, a span of 1,105 straight weeks.
If or when Garcia might return to the top 100 is unclear. LIV Golf events have yet to be granted the ability to offer OWGR points, and Garcia is prohibited from playing PGA Tour events. He no longer holds membership on the DP World Tour and depending on a court ruling in February might be among the LIV golfers who will be prohibited from playing events on that tour moving forward in 2023.