Equipment
17 Items You NEED In Your Golf Bag
Your clubs are the most important thing in your golf bag, right? Not necessarily. Here are the things that everyone should have in their bags: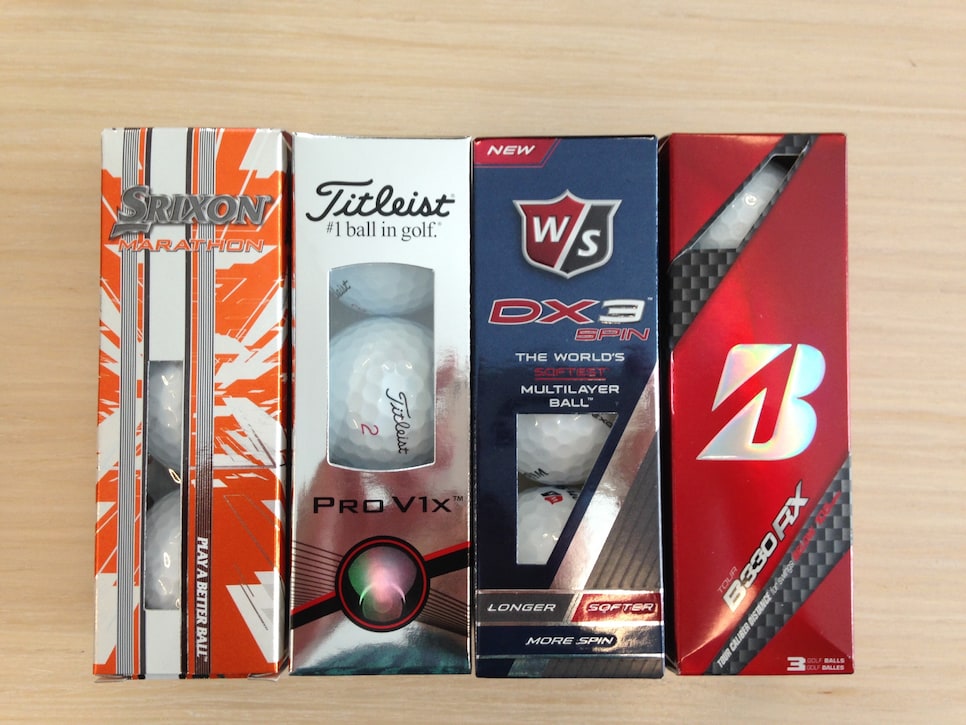 Photo By: AFP/Getty Images
New Balls
Those weapons you call clubs won't do much good without ammo.
Shag Balls
Stuck behind a slow group and want to get some extra practice? Damaged, out-of-service balls are perfect for this purpose. (Or if you're having a bad day and are sick of throwing new balls in the water and woods.)
Rain Gear
This includes jacket, pants, hat and rain gloves. Make sure you have a cover/hood for your bag so your sticks stay dry, too.
Photo By: AFP/Getty Images
Umbrella
If you're an avid golfer, you're going to get caught in a storm on the course at some point. Be prepared when the sky starts crying.
Photo By: Getty Images
Business Cards
Golf is a great backdrop for networking. Even if it's not a scheduled business affair, you never know who you'll meet on a course.
First-Aid Kit
This includes ibroprufen, bandages, wraps, lip balm, even a small knife for getting out splinters.
Sunscreen
A startling amount of golfers battle skin cancer. Do your part in prevention.
Markers
Not only to label your ball, but can be a de facto pencil for the scorecard.
Towels
As in, multiple. One for your club, one for your hands, neck and face, and one in case things get wet.
Scorecard
Solid chance you'll forget to snag a card in the clubhouse or your cart will be without one. Also good to have a spare.
Tees
I'm told these are vital to the teeing-off process.
Extra Socks
Maybe you're playing 36 and want to change between rounds, or you step in a puddle or lake and don't want soggy feet the rest of the day. Just make sure to take out the used pair after the round, or else risk a smell stewing in your bag that's worse than death.
Cash
In case you want to have a little side action with your playing partners, or you want to throw the cart guys some cabbage after the round.
Coins
Everyone needs a ball marker.
Gloves
Three is a good number: One for practice, one for play and one in reserve.
Energy Bars
You never know when you'll see the cart girl. Last thing you want to be is stranded in a six-hour round without fuel.
Water Bottle
Make sure it's always full before heading out, in the off-chance the water coolers aren't filled on the course.