Any list of controversies for the year should inevitably begin with LIV Golf. Do a quick Google search for "golf controversies 2022" and the first page delivers only LIV-related headlines. The fledging Saudi-backed series made more news than anything else in the sport this year, and it ruffled a lot of feathers along the way, to put it mildly.
Rest assured, we will have the breakaway circuit covered plenty during our annual Newsmakers countdown, so we'll go LIV-free here for our recap about the biggest controversies of 2022. Some of these items that follow you'll vividly recall, and others you may have forgotten. Either way, they all were notable and entertaining in their own right.
A red hot Berger at the Players
During Monday's final round at the Players Championship in March, the trio of Daniel Berger, Viktor Hovland and Joel Dahmen found themselves in a testy he said/they said rules mix-up on the par-5 16th hole. Berger hit his second shot way right of the green from 233 yards, his ball landing in the water down the right of the hole. Then things got interesting.
Berger adamantly believed that his ball started left of the pin and last crossed land closer to the green. Hovland and Dahmen firmly disagreed, saying the ball started much farther right than Berger thought and that it last crossed land way back down the fairway.
A five-minute debate ensued with Berger saying the following:
"I've never taken a bad drop in my life."
Rules official Gary Young left it to Berger to figure out where to drop and, although he believed it was an improper drop, he dropped it back where Dahmen and Hovland suggested.
"I felt strong that my ball crossed here, they felt strongly that it didn't," Berger said afterward.
Hatton's cold takes on Augusta National, Southern Hills
"You can hit good shots here and not get any reward for it. It's unfair at times. I don't agree with that. If you hit a good shot, you should end up near the hole, not short-sided into a bunker because of the sloped that they're created and stuff."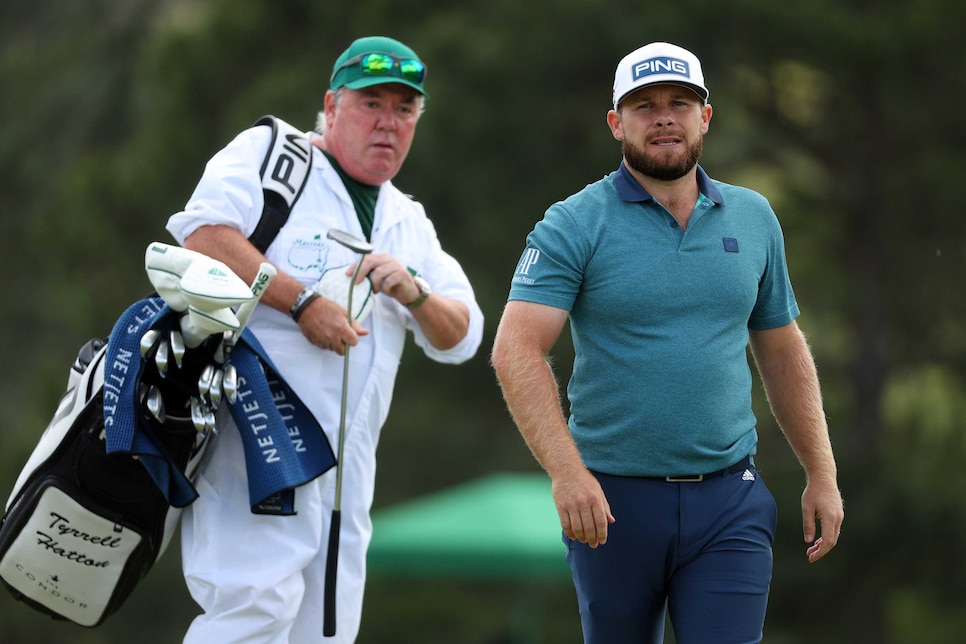 Tough stuff, considering they don't rotate the Masters to other venues. The 31-year-old is either going to have to figure out how to play course or forget ever winning a green jacket.
A month later, Southern Hills was the topic of Hatton's ire when it played host to the PGA Championship. This one was less about the course overall and more about a decision not to cut the greens ahead of the second round due to a windy weather forecast.
"I mean, we're playing a major championship, not a monthly medal," he said after shooting a two-under 68. "They're bubbling all over the place. It's so hard to hole putts. So you can hit a great putt and they just don't look like going in, which is hard to accept when we're playing in a major championship."
Either Hatton had no complaints about Brookline and the Old Course, or he figured he'd finally bite his tongue.
Q School cheater (thankfully) doesn't prosper
Matt Moroz was disqualified from a pre-qualifier for Korn Ferry Tour Q School in Ashland, Neb., for cheating. Egregiously cheating. His two playing partners were suspicious multiple times during their second round when it appeared that Moroz hit balls into the woods on a couple holes, only for him to quickly get to the area and "find" the ball before either of his playing partners arrived.
It happened again later in the round when a spotter saw Moroz hit a ball into water, only for him to tell his group that he was putting for birdie moments later.
This is just the tip of the iceberg. But balls that Moroz claimed he found were later discovered in the woods and water. There was so much mounting evidence that Moroz was disqualified, although he never admitted to any wrongdoing. But again, read the story, because these last four paragraphs just don't do it justice.
The message was specifically aimed at NBC Sports commentator Dan Hicks and former tour pro and eight-time winner Brad Faxon.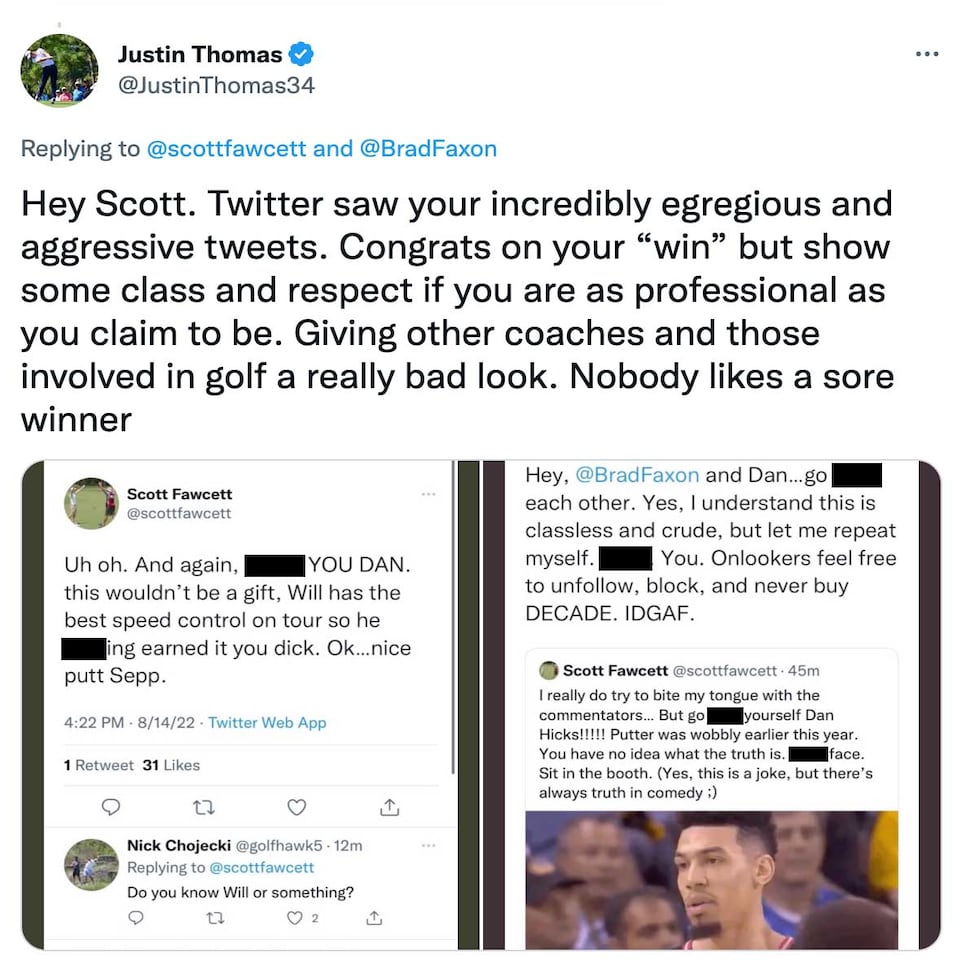 Justin Thomas weighed in, telling Fawcett that he was unprofessional. Fawcett apologized and Zalatoris released a statement denouncing his former coach.
Sergio's acrimonious exits
OK, this could probably be considered a LIV item, but it began before Sergio Garcia jumped, so we're claiming it in this space. Garcia had one foot out the door with the PGA Tour in May when he was caught telling a rules official, "I can't wait to leave this tour." He was upset when the official told him that he took longer than the three minutes allowed to search for his ball during the first round of the Wells Fargo Championship.
The tour later acknowledged that Garcia was correct, he should've had more time, but the damage was already done. It was clear at that point the former Masters champion was leaving for LIV Golf. Saying "can't wait to get out of here" was another clue.
Garcia made more news in September when he withdrew from the DP World Tour's BMW PGA Championship at Wentworth, only to show up the next day on the sidelines of the Texas-Alabama college football game in Austin, Texas, during the second round of play. He was subsequently fined by the DP World Tour, and he has since let his membership on the tour lapse.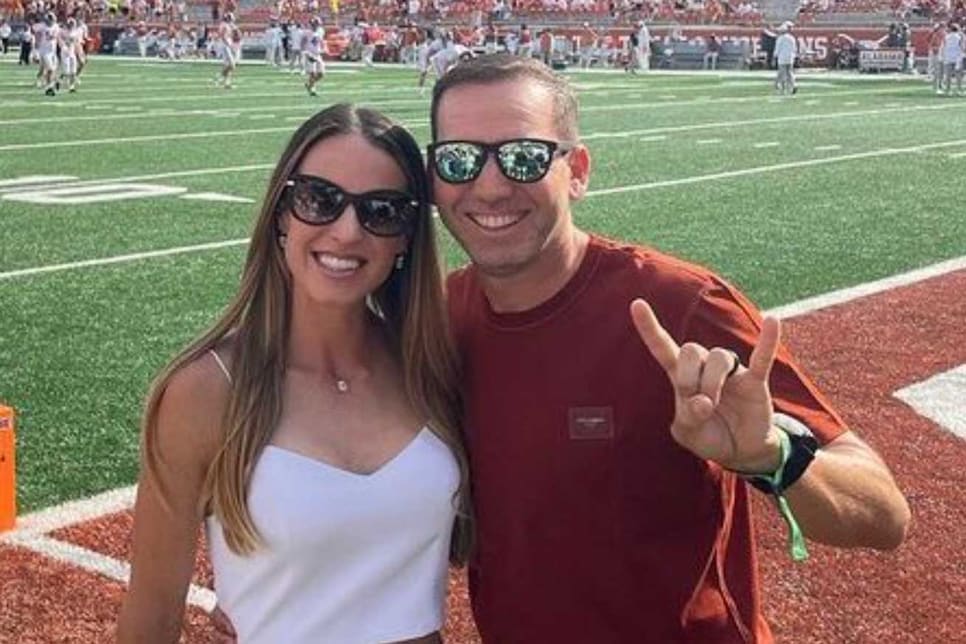 Sexist comments doom former tour pro
"You know, the LPGA Tour to me is a completely different tour than it was 10 years ago," Lye said. "You couldn't pay me to watch, you really couldn't. Because I just, I couldn't relate at all. It's kind of like, you know, if you're a basketball player, and I'm not trashing anybody please, don't take it the wrong way, but I saw some highlights of ladies' basketball. Man, is there a gun in the house? I'll shoot myself than watch that."
He said more, but you get the idea. A couple days later a spokesperson for Sirius/XM confirmed that Lye was no longer with the company.
A state high school tournament gone wrong
This is one where it's just best to watch the video in the accompanying tweet. Because words don't do it justice.
The final hole of the Iowa Girls 3A State tournament was a dozy. There were instances where the ball would roll within an inch of the cup, only to roll back to where the ball originated. The average score on the hole was a quadruple bogey and some players needed as many as 10 putts to finish the hole. It took most groups 20 minutes to finish once on the green.