Priorities, priorities
Sergio Garcia WDs from event in England, shows up at Alabama-Texas game with Scottie Scheffler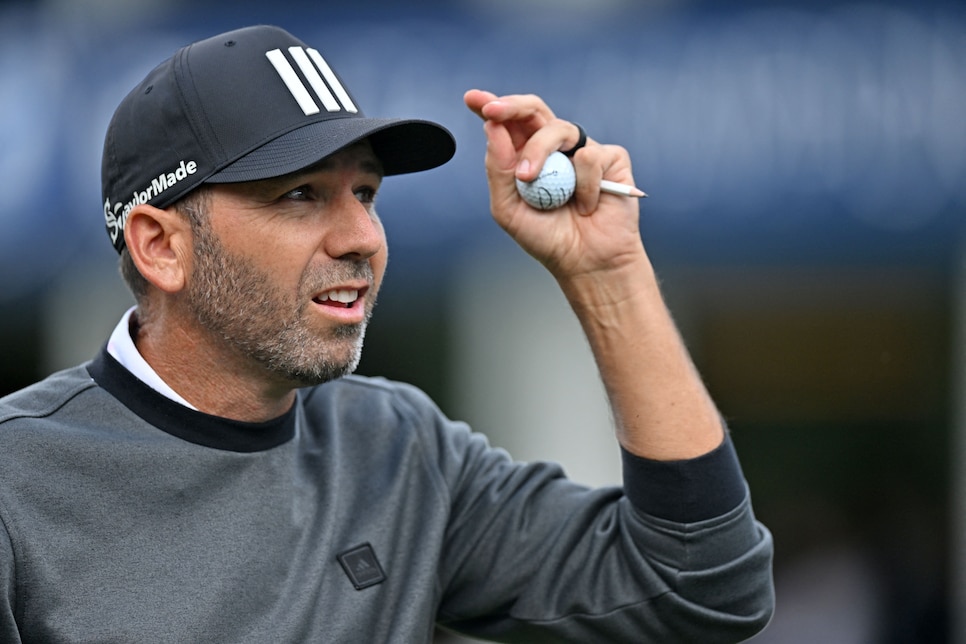 Sergio Garcia sure went out of his way to not play in the final two days of DP World Tour's BMW PGA Championship in England.
Garcia, who has not been popular among some of his peers since deciding to defect to LIV Golf, played the first round of the DP World Tour's marquee event on Thursday and shot four-over-par 76 at Wentworth. Play was suspended that day with the news that Queen Elizabeth II had died. The tour ended up not having any play on Friday and cut the event to 54 holes. The second round was played on Saturday with the final 18 set for Sunday.
By the time the second round was over at Wentworth, Garcia, who withdrew from the tournament, was partying it up in Austin, Texas, where he and his wife joined Longhorns alum Scottie Scheffler and his wife at the Texas-Alabama football game. Garcia's wife, Angela Atkins Garcia, also attended the University of Texas and played on the women's golf team there.
The day was also the occasion when Scheffler was named as the PGA Tour's Player of the Year for 2021-22 and received the award on ESPN's college pregame show. Garcia's attendance was caught on camera by Fox Sports cameras before the game.
Give Sergio and Angela this: They picked one hell of a game to go to, with Texas nearly pulling off one of the greatest upsets in recent years in losing 20-19 to the No. 1-ranked Crimson Tide.
Certainly, it was a curious pairing amid the PGA Tour vs. LIV tensions. And it could be construed as Garcia sending a message to the DP World Tour that he's got other priorities than to play in one of its most cherished events.
In Sergio's case this week, he lasted just 18 holes.