News & Tours
Former PGA Tour player fired after sexist comments on tour's radio station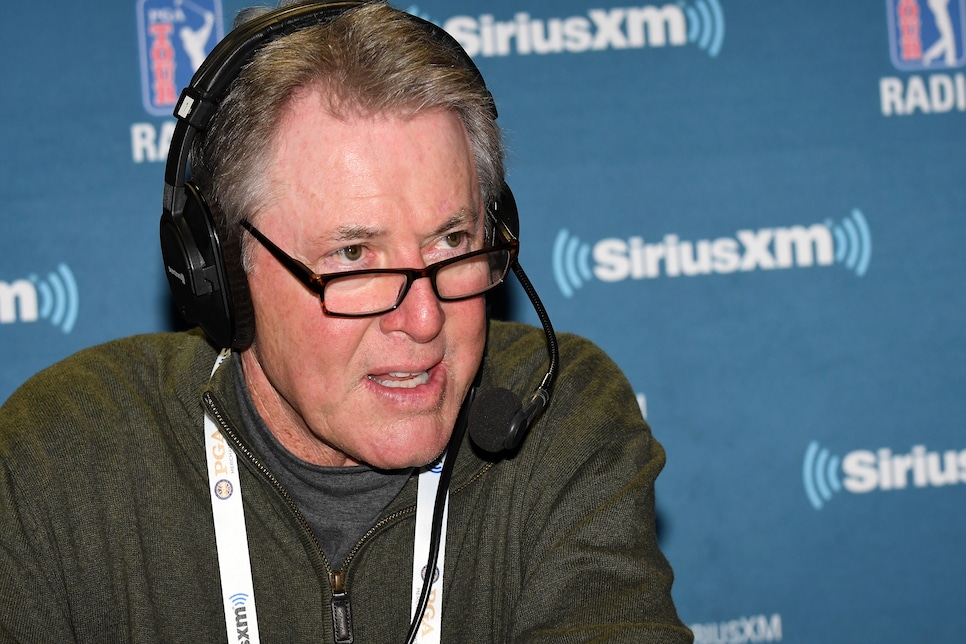 Former PGA Tour player Mark Lye has been fired from SiriusXM PGA Tour Radio following his comments about women's sports.
Over the weekend Lye—one of the cohosts of "The Scorecard," a pregame show for Saturday and Sunday rounds of every tour broadcast—ripped into women's basketball when discussing the LPGA.
"You know, the LPGA Tour to me is a completely different tour than it was 10 years ago," Lye said in a rant that was posted on social media. "You couldn't pay me to watch, you really couldn't. Because I just, I couldn't relate at all. It's kind of like, you know, if you're a basketball player, and I'm not trashing anybody please, don't take it the wrong way, but I saw some highlights of ladies' basketball. Man, is there a gun in the house? I'll shoot myself than watch that.
"You know, I love watching the men's basketball. I love watching the men's golf. I never used to like watching ladies' golf. But I will tell you this. I've been up close watching these ladies play because I used to have a big function every year called the Lucas Cup and I'd have LPGA players and PGA Tour players."
One of Lye's cohost's then chimed in, "Good luck getting some WNBA stars to come play for you," to which Lye replied, "I know, I know. I'm off their list. I'm sorry about that."

After the clip of Lye's comments was met with backlash online, Lye took to Twitter to defend himself. "The fact that I can't relate to WNBA does not make me sexist in any way," Lye wrote. "All you haters should listen to the whole segment, where I completely glorified women's golf, which I love to cover. Thanks for listening." He also responded to multiple tweets, some of which mentioned he had been fired for his comments while attacking others for their remarks towards him.
On Monday, a spokesperson for SiriusXM confirmed to Golf Digest that Lye and the channel have parted ways. "Mr. Lye will no longer be hosting for SiriusXM," a spokesperson said.
Lye, 69, made over 500 starts on the PGA Tour career, highlighted by winning the 1983 Bank of Boston Classic. After a wrist injury ended his playing career he transitioned into working as an analyst for the Golf Channel.
The move comes three years after SiriusXM PGA Tour Radio suspended instructor Hank Haney for making racist and sexist comments on his radio show. Haney filed against the tour for harboring a "vendetta" against him but the suit was ultimately dismissed last August. In January the PGA Tour and SiriusXM announced a multi-year extension to their broadcasting agreement.