No holding back
PGA Championship 2022: Tyrrell Hatton already trashed Augusta National. Now he's upset with the setup at Southern Hills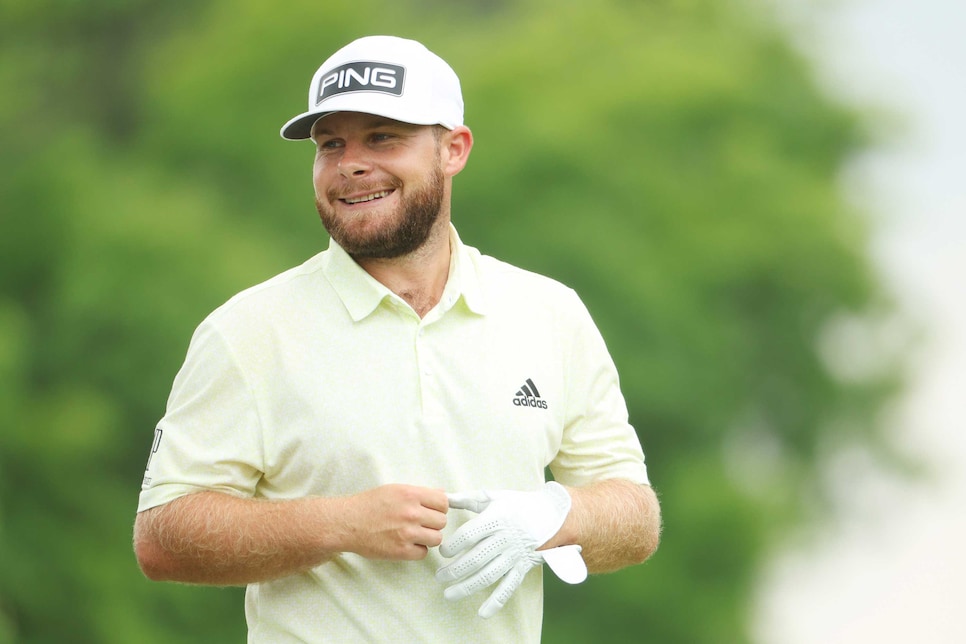 TULSA — Tyrrell Hatton has never been one to hold back how he feels about, well, how he feels. If you didn't know that already from the endless number of on-course outbursts he's displayed over the years following good, bad and indifferent shots, it was crystalized after the final round of last month's Masters when the 30-year-old Englishman offered an uncensored opinion about how "unfair at times" the layout at Augusta National can be.
"If you hit a good shot, you should end up near the hole, not then short-sided into a bunker because of the slopes that they've created and stuff," Hatton said. "I think it's how the course is set up in general. You don't really have to miss a shot, and your next one, you're really struggling to make par. With how it runs off the greens here and the slopes that you are then chipping into and how obviously it's cut, it just makes it really hard to even get chip shots close. I think everything is exaggerated here."
Needless to say, alienating the powers that be is not something Hatton worries about.
Fast forward then to Friday at the PGA Championship, where Hatton once again had some choice words about a major championship venue. With the weather forecast calling for winds of 15-20 miles per hour throughout the day at Southern Hills Country Club—and gusts up to 40 mph—PGA of America officials decided not to cut the greens ahead of the second round in hopes of avoiding issues with balls not being able to stay still on the putting surfaces.
A fair number of players noted after their rounds that it was a challenge at times to adjust to the greens rolling at a slower pace, but for the most part the comments leaned toward understanding the tricky spot the PGA of America found itself in. If there was frustration with the decision, most kept that part to themselves.
After shooting a tidy two-under 68, he was asked about the slower greens and whether playing on them in the afternoon was an advantage or not. True to form, he offered his typically unvarnished response.
"I wouldn't say it's an advantage," Hatton said. "I mean, we're playing a major championship, not a monthly medal. You know, they're bubbling all over the place. It's so hard to hole putts. So you can hit a great putt and they just don't look like going in, which is hard to accept when we're playing in a major championship.
"From my point of view obviously I hope that the greens are nicer over the weekend."
Hatton will be playing on Saturday, as he begins the third round at two under par, in a tie for 10th place, seven shots back over 36-hole leader Will Zalatoris. And while hopeful that the course will be a bit more challenging, he also knows he needs to be sharper as well if he wants to jump up the leaderboard.
"But saying that, I still need to be able to hit decent shots to give myself opportunities to make birdies, so just see where that takes us."