The leader
PGA Championship 2022: Will Zalatoris is leading because of a shocking rise in this one statistic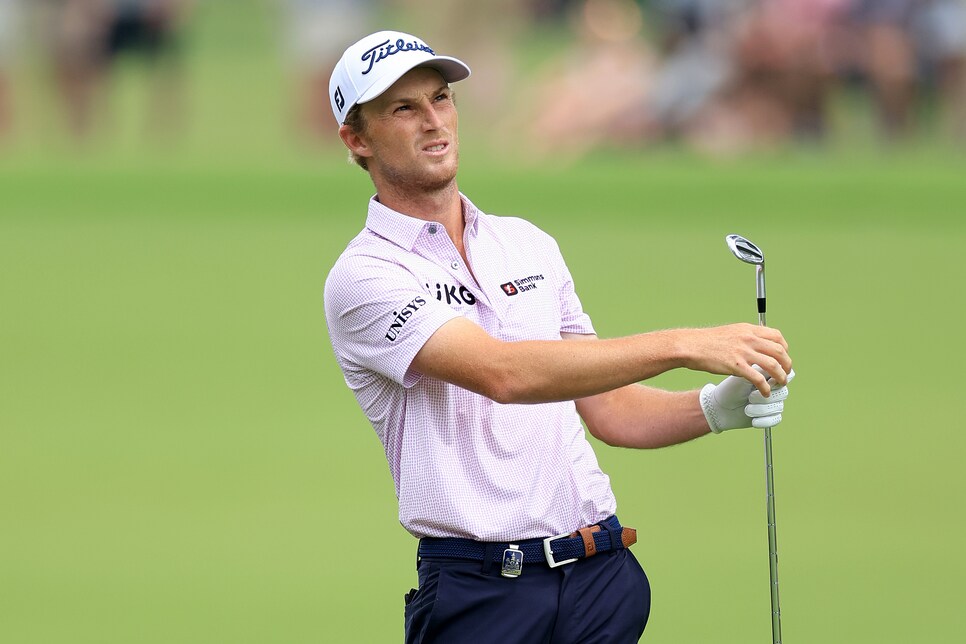 Will Zalatoris plays his second shot on the second hole during the second round of the 2022 PGA.
David Cannon
TULSA — The Will Zalatoris playbook already is rather familiar despite his brief tenure on the PGA Tour: attack with ball-striking and hope to rattle in a few putts. It's worked pretty well—though not well enough to win a tournament. And he's been close, particularly in majors, where he has finished in the top-10 in four of his first seven appearances, including second place in his Masters debut last year.
Zalatoris leads the 104th PGA Championship at the midway point because the playbook has undergone a slight revision. He's hitting it well, as expected. He also is making putts. Let's see if that changes the equation come Sunday and adds all that up to a win.
Thanks to a bogey-free, five-under 65 Friday at Southern Hills Country Club, Zalatoris, a rail-thin 25-year-old Texan, forged a one-stroke lead over Chile's Mito Pereira at nine-under 131. It's not surprising that he's in the mix, seeing how he relishes the challenge of major championship golf. What's surprising is how he has surged to the top thus far.
While he leads the PGA Tour in strokes gained/approach, he has been nearly as good through two rounds here, ranking seventh overall and third in proximity to the hole. Now for the head scratcher: He tops the championship's strokes gained/putting category at 6.157. This year on the PGA Tour, he ranks 185th in the same discipline, losing nearly a half-stroke per round.
What's going on here? And how is a guy who missed the cut last week at the AT&T Byron Nelson by shooting a mere four under on perhaps the tour's easiest layout, TPC Craig Ranch, tearing up such a stern layout? Well, turns out, he loves Southern Hills, a place where he won the 2014 Trans-Mississippi Amateur. "I feel really comfortable here," Zalatoris said after making all 18 of his putts inside 10 feet on Friday. "I lucked out in the draw for sure. When I got out of position, I made the most of it, and had some really good par saves."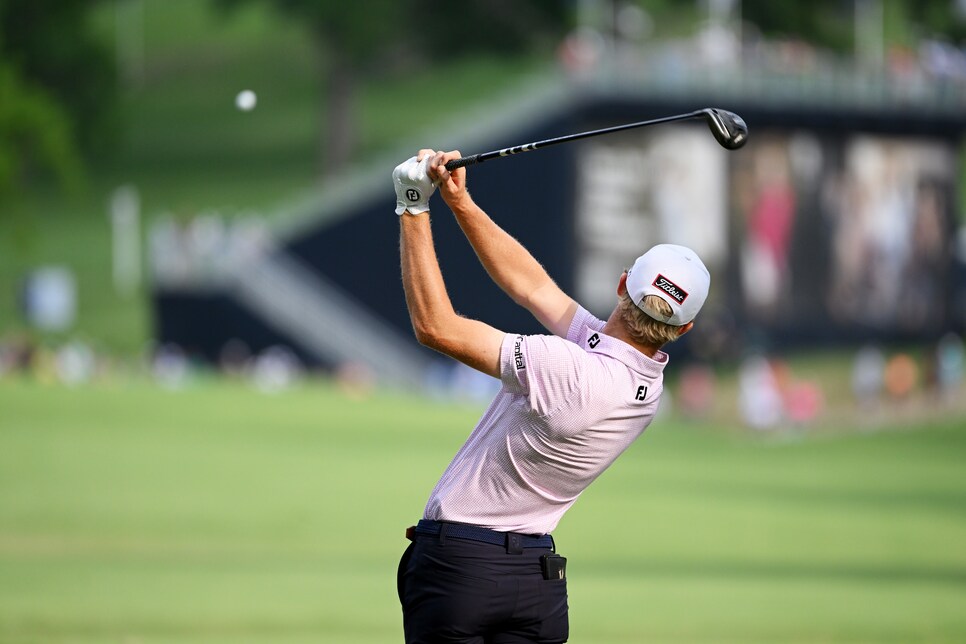 Will Zalatoris plays his shot from the 18th tee during the second round of the 2022 PGA.
Ross Kinnaird
Zalatoris, who tweaked his swing with coach Josh Gregory after his early dismissal from the Nelson, didn't make a bunch of lengthy putts. His five birdies barely covered 29 feet. But he converted every putt he needed to in order to keep his card clean and his nose out front. And he admits he got lucky—in the draw, yes, but also in executing by turning misses into birdies. Like at the first and the 17th. Pure thievery.
"I got away with murder a few times today for sure, especially starting off the day hitting the left trees and hitting it to a kick-in," he admitted. "Same thing on 17, being able to get out of there with birdie where it was looking like I was going to be making five."
Masters champion Scottie Scheffler finished in the top 10 in four of his first six major starts. Maybe that augurs well for Zalatoris, who could become the first player since Shaun Micheel in 2003 to make the PGA Championship his first tour win.
It almost seems like his chances to win are better in a major. "Yeah, they're tough golf courses that allows my ball-striking to really give me the best chances," he said. "Obviously these greens aren't easy but hitting them on the right tiers and being able to have the 15- to 25-footers where I'm not going up and down slopes is huge.
"But the other part, too, I think is just I've kind of had an attitude with the majors, especially since the Masters, where I wanted to enjoy the experience as much as I could. Looking back from 20 years from now I don't want to regret my attitude or anything like that. So, I just make sure that after really every single shot I hit, it's just ... I don't want to say life or death, but make sure I'm fully committed to everything that I do because we only get four of them a year."
Too bad. He's proving to be a real major player. A win two days from now would cement it.