'I'll take it'
PGA Championship 2022: Bubba Watson's response to shooting a record-tying 63 at Southern Hills was priceless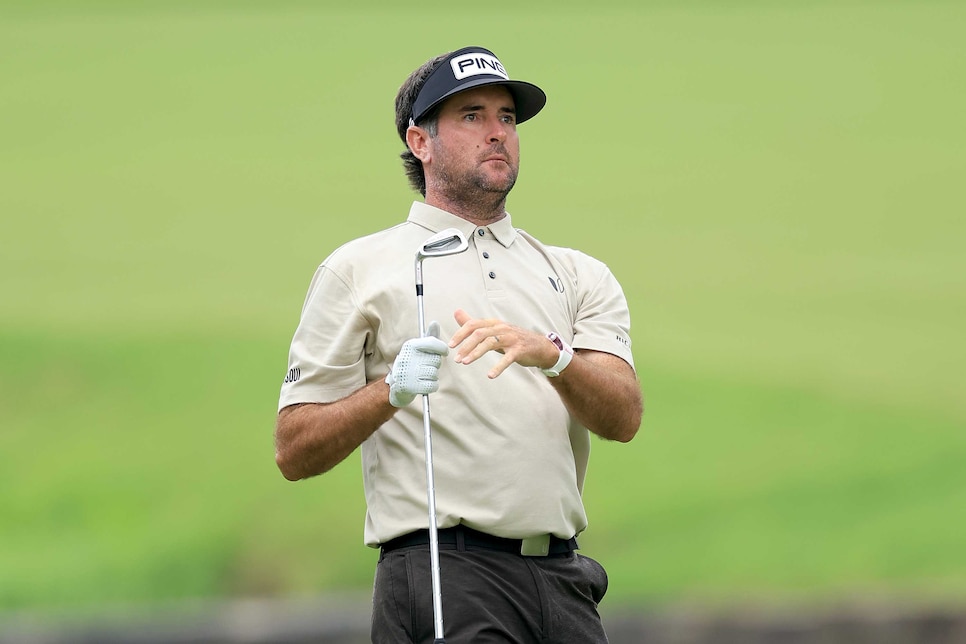 TULSA — The two previous times a player has shot 63 in a PGA Championship contested at Southern Hills—Raymond Floyd in 1982 and Tiger Woods in 2007—he eventually has gone home with the Wanamaker Trophy. Bubba Watson would love to keep that tradition going.
But that's getting ahead of things. For now, the 43-year-old lefty will revel in the delight of matching the lowest 18-hole score in PGA Championship history. "It's an honor to be able to shoot 63 on any golf course," Watson said. "I mean, I'll take it."
The scary part? It could have been lower. Watson's 63—the 18th shot in PGA Championship history and the 38th overall in a men's major—somehow included two bogeys, on the third and 14th holes. And while finishing on Southern Hills' monster 18th hole, Watson left himself a 22-footer for yet another birdie that would have let him write down a 62 on his scorecard. That score would have equaled Branden Grace's all-time major championship record set during the third round of the 2017 Open Championship at Royal Birkdale, but Watson just missed on the low side.
"I gave it a chance but at the same time I didn't want to three putt," Watson said with a wry smile.
Suffice it to say, Watson's 63 moved him well up the leaderboard, leaving him at five under for the championship and in solo fourth place. He'll start Saturday's third round four shots back of leader Will Zalatoris, playing in the penultimate group with Justin Thomas.
It's a place that Watson hasn't been at in quite some time in this major. The two-time Masters champ's record at the PGA has been lackluster since losing a playoff at Whistling Straits in 2010. In 11 starts since then, he's missed four cuts and had a best finish of T-21. His previous low in the championship is a 68.
But he seemed to find something on Friday at Southern Hills he hopes he can ride on the weekend.
"Forget the golf course, it's about trusting yourself," Watson said. "If you don't trust yourself out there, it doesn't matter if you have the perfect yardage, the perfect club. It doesn't matter. … So yeah, today was just—I trusted it. I was focused. I was focused on what I had to do, and it worked out."