Podcasts
Padraig Harrington on the real reason top players love LIV and why he has at least one more run in a major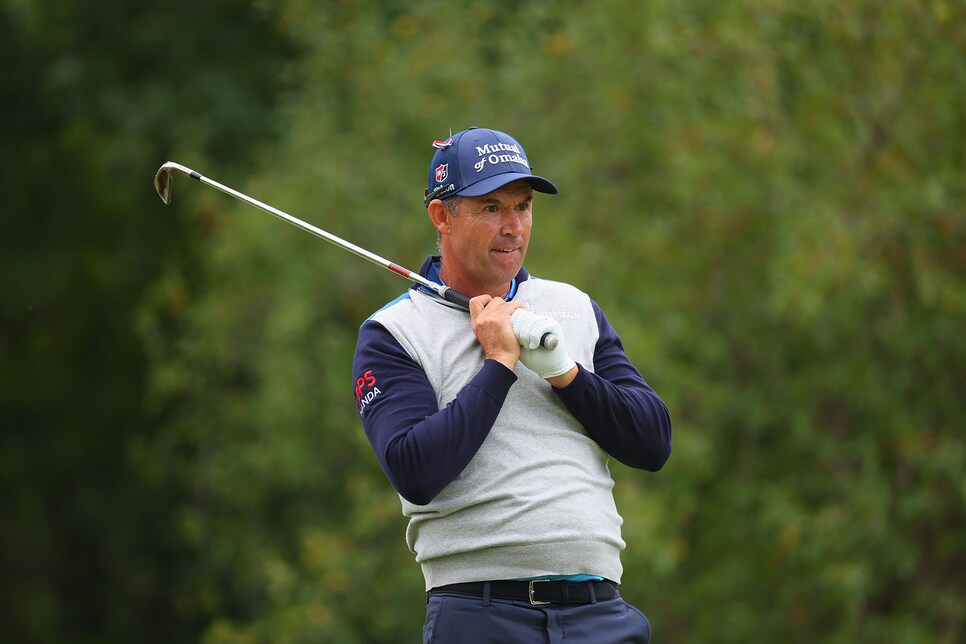 Not to brag, but we've had a few major champions as guests on The Loop podcast in the past, and they've all been great. No offense to any of them, but none of them can talk golf quite like Padraig Harrington.
This week, that's exactly what we did with the three-time major winner and former Ryder Cup captain -- we talked golf. Everything from LIV, to his burgeoning career on the PGA Tour Champions, to his out-of-nowhere run at the 2021 PGA Championship at Kiawah Island and beyond. Paddy is not afraid to go on tangents, and when he does, you simply let him go to work in the paint like he's prime Shaquille O'Neal.
One particular tangent we enjoyed was when Harrington told us the only thing he would have changed in his career was not to practice so much after tournament rounds. While he did feel that it ultimately helped his results, he still believed it wasn't the best way to go about being ready for Sundays. Crunch time. The day Tiger Woods and Jack Nicklaus made a living off of.
"Sunday is like, twice the stress levels of every other day," Harrington said. "If you're good enough, you're going to wait and know -- and this somewhat happens on the [PGA Tour Champions] now. I know I'm going to be in contention on a Sunday, so I'm thinking about how do I get myself as fresh as I can be on Sunday. Whereas, you throw me back into a PGA Tour event and I go, oh, jeez, I've got to be on my game to make the cut.
"Making the cut, you can win [a PGA Tour event]," he added. "There's such a small margin. It's very narrow between making the cut and being in contention on the PGA Tour. So you're obsessing about getting off to a quick start. If you're not four-under par after nine holes, it's like oh, God, what's the cut line going to be? Being in a big pool like the PGA Tour, it's difficult to get yourself ready for Sunday, unless it's happening week in, week out. Being in a smaller pool like the PGA Tour Champions, it is happening week in, week out."
Harrington then, unprompted, summed up why top players love playing on the LIV tour so much.
"That's the beauty of a small pool [of players]," he said. "You see it with the likes of LIV. There's only 48 players. The top players know they are going to be in contention more. The hardest thing about the PGA Tour, and this is really what's hard, is it's 156 players and they're damn good. The guy who is average is damn good. And in many ways, when you hear that comment by the LIV players saying 'oh, we don't want to play so much.' What they're really saying is, we don't want the other guys to play so much because we can't beat them."
That was just a sampling of the heat Harrington brought in our lengthy discussion with the Irish golfing legend. He also told us why majors are actually easier to win, and why he believes he has at least one, and possibly two, more runs in him at the majors. Please, have a listen to our full interview below. Plus, we make our CJ Cup and NFL Week 7 picks.