Podcasts
Colin Montgomerie's fascinating 1999 Ryder Cup theory and why he's grinding harder than ever at 59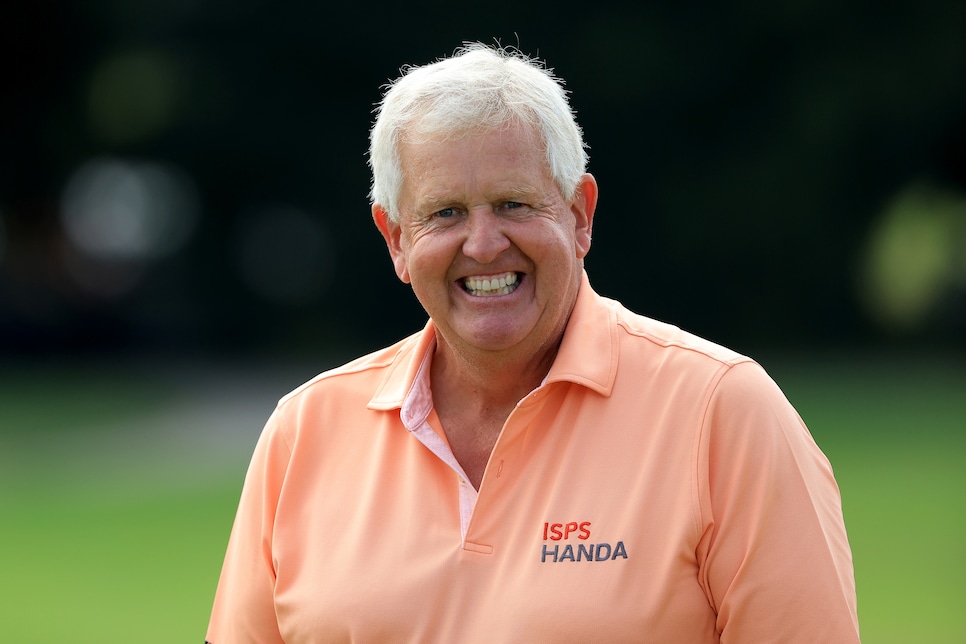 When you get time to chat with Colin Montgomerie, it's easy to put it to good use. The legendary Scottish golfer is one of the great talkers in the game, and he always comes armed with plenty of well thought out and well-articulated takes.
For nearly 30 minutes, we let Monty go to work on this week's episode of The Loop podcast. We talked LIV Golf, the stiff competition on the PGA Tour Champions, the 1999 Ryder Cup at Brookline, and so much more. One of the better revelations of the discussion came when the 31-time DP World Tour winner informed us that he, just like everyone else in professional golf, has begun to chase more distance off the tee, and he's done so by going somewhere he's never been before -- the gym.
"Out on [the PGA Tour Champions], we're all looking for 10 more yards," Montgomerie said. "We're looking for where we used to be or where we want to get to, so that's not easy. It's getting harder, and you've got to work at it.
"I've started going to the gym for the first time really in my life," he added. "I was always in, let's say, the top 20 percent of hitters on the European Tour, and now I'd say I'm in the bottom percent on this particular tour. I've got to get back to normality, to 50 percent, halfway. I need another 10 yards to do that. I've got these speed sticks going, these heavy clubs that make you turn more and all this stuff, I mean, God, it's amazing. I'm working harder now than I've ever worked on the golf course."
That's a rather staggering admission for a player of his caliber, one who has been a Hall-of-Famer for nearly a decade now. The way sports work now, though, if you can't beat them, you better join them. And even then you still might not be able to beat 'em.
Of course, we had to get Monty's take on the 1999 Ryder Cup at Brookline, which featured one of the more controversial celebrations in the biennial event's history. The American team rushed the 17th green on Sunday after a long birdie conversion from Justin Leonard, who had not yet won his match against José María Olazábal. Montgomerie has a fascinating theory as to why he believed that happened, which you can hear in the full episode below. Please, have a listen: