News
U.S. Open 2020: This could be greatest opening hole for an amateur in major championship history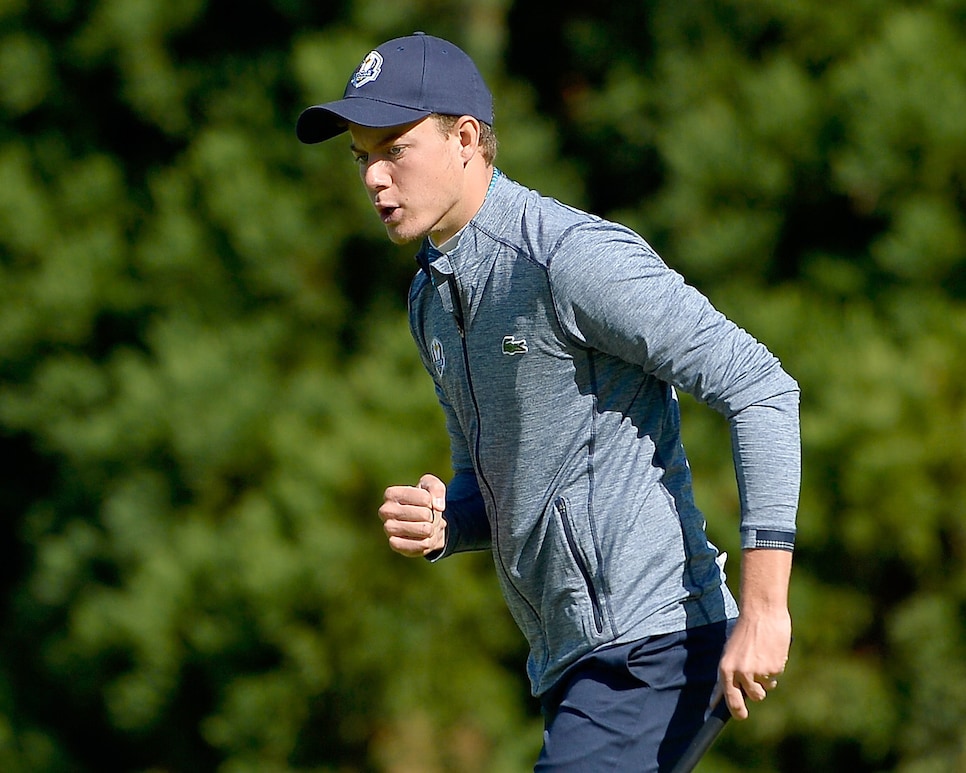 Eduard Rousaud, shown during the 2018 Junior Ryder Cup, started his first U.S. Open with an eagle.
Aurelien Meunier
There's no telling how nervous 20-year-old Spanish amateur Eduard Rousaud was feeling before his first-ever U.S. Open round at Winged Foot. In just two swings, those nerves turned to elation.
Rousaud found the fairway with his opening tee shot, and then watched as his approach to the green landed pin-high, took a couple of soft bounces, and then spun slowly back, rolling gently into the hole.
That's right. An eagle on his very first U.S. Open hole. The 2 got him on the first page of the leader board, however fleeting that might be. (Though Rousaud did have a chance to add to it with a mid-length birdie try at 2 that he barely missed.)
Rousaud reacted with a happy smile while he replaced the divot, and he fist-bumped his caddie, who is toting a light stand bag for the week.
With no qualifying play for this year's U.S. Open because of the coronavirus pandemic, Rousaud was exempted into the tournament because he was ranked No. 5 on the World Amateur Golf Ranking at the Aug. 19 cutoff point. He reached the Round of 32 in the 2018 U.S. Amateur at Pinehurst and played for Europe in the 2019 Junior Ryder Cup. This year, he won the Copa Adalucia and Campeonato de Barcelona Masculino and finished second in the Porugues International Amateur.