The Loop
The Loop's 2020 Golf Festivus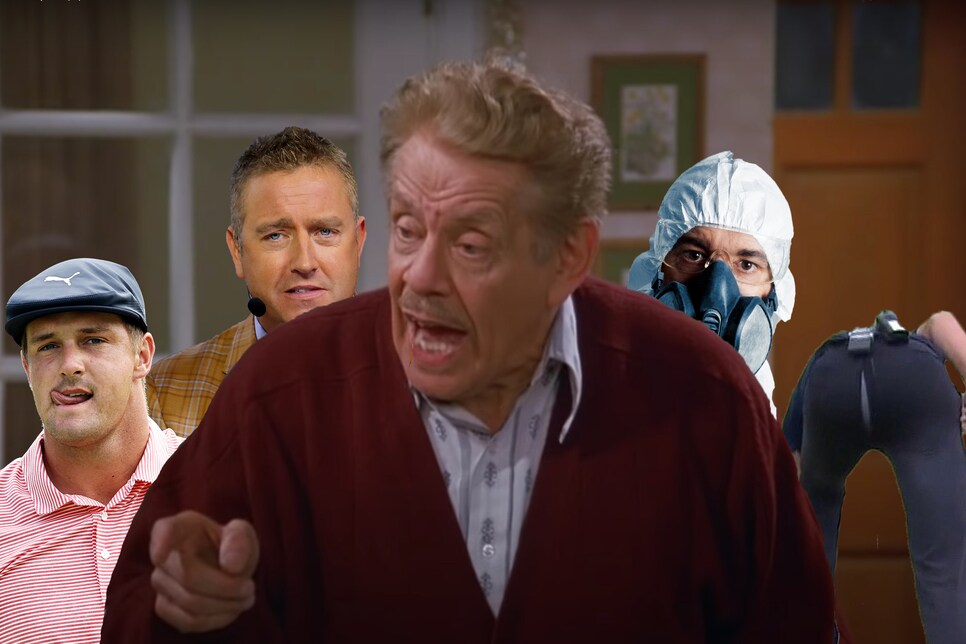 We here at The Loop were ahead of the curve. For the past three Decembers, we have graced these halls with our annual Golf Festivus. Less celebration, more lamentation, Golf Festivus sought to shine a light on the dark comedy that is our beloved sport. Designed as an antidote to the spit-shined personalities and creepy perpetual smiling, Golf Festivus was a time and place to get real, if for only a moment. Then COVID-19 hit us like a tube sock full of nickels and suddenly things got too real, all the time. Now every day is Festivus, a sarcastic, cynical Groundhog's Day without edge or end. And while it may be exhausting—while it may break spirit and test the soul—this year we say huzzah all the same, because if you can't go up, the only other choice is down.
But first an In Memoriam to the man none of this would be possible without
Master of Ceremonies: COVID-19
Come on, who are we kidding. From the moment COVID-19 descended on golf, stopping the Players Championship dead in its tracks in March, it was the star player week-in, week-out, no matter who was in the field. While golf had it better than most, returning in June before the NBA, NHL, NFL, and college football seasons were but a twinkle in Anthony Fauci's eye, everything about it bore the patina of The Virus. No galleries. Virtual press conferences. Last-second WDs. A Masters in November. There was not a single blade of grass untouched by COVID this year, and for that reason, it earns the right to run proceedings just as it has throughout 2020.
Airing of Grievances: The No-Hoodie Crusade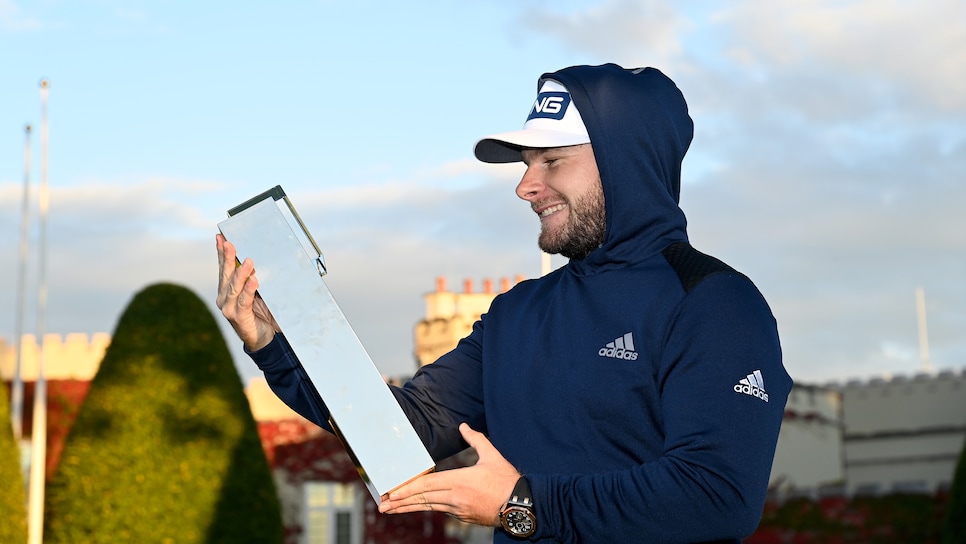 Has there ever been a dumber golf debate than the one that ignited after Tyrrell Hatton's hooded victory at the BMW PGA Championship back in October? (On second thought, don't answer that.) After Hatton's win, golf's Templar Garment Knights doubled down on their dress codes, prompting notable pros like Rory McIlroy to turn to their closets for retribution. Before long, a full-blown fashion Civil War had broken out, pitting brother against brother and father against son. In the end, everyone lost, but no matter which side you were on, the saga was proof that when it comes to golf, there's no such thing as having more important sh*t to worry about.
Feats of Strength: Bryson DeChambeau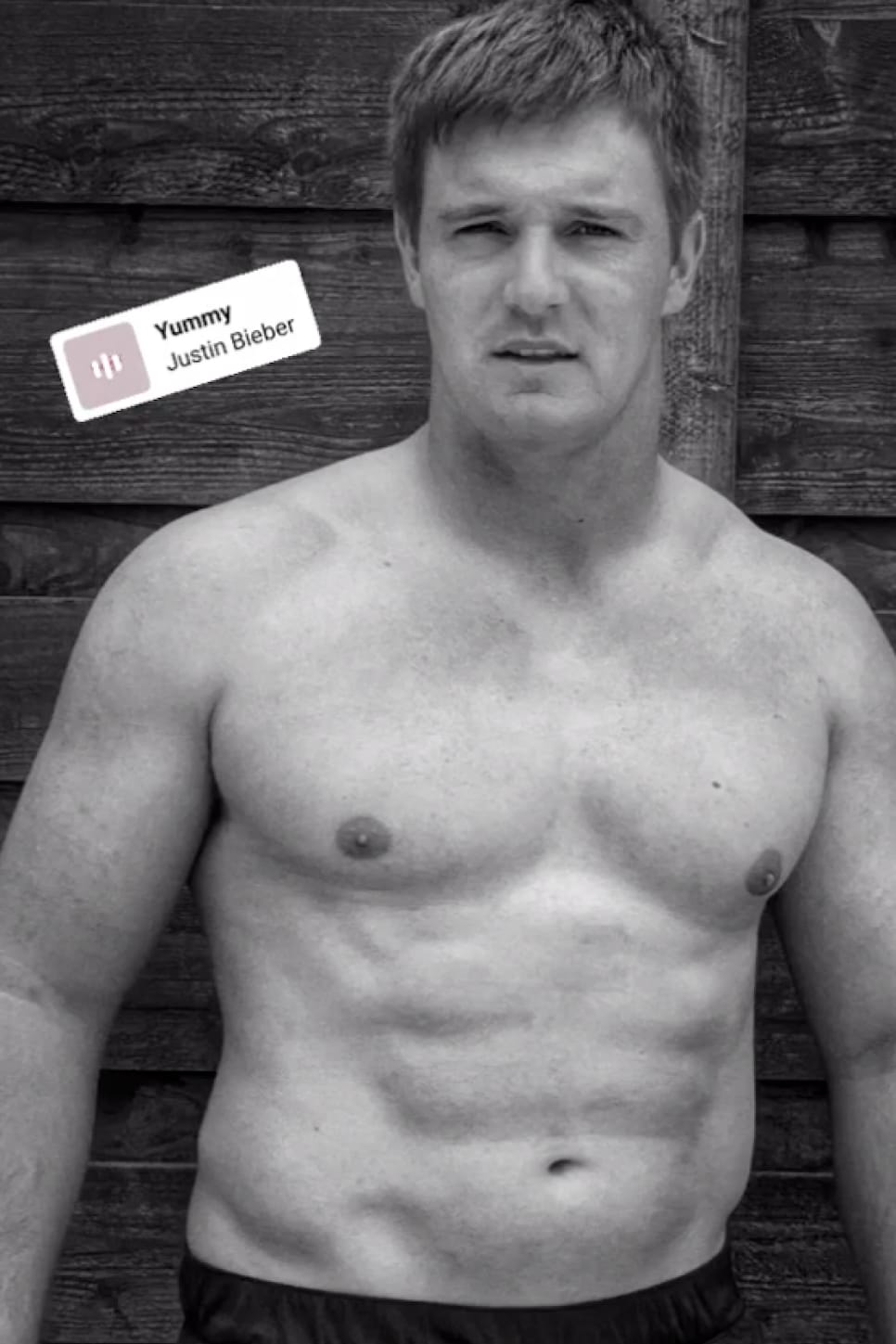 The first back-to-back winner in Golf Festivus history, Bryson DeChambeau's radical transformation, which began in 2019 and bloomed like a big, beautiful flower in 2020, made headlines everywhere he went this year. Whether claiming his first major, smoking 'em two-hundo (mph) on the Augusta National range, pal-ing around with Long Drive heads, or eating two-dozen eggs for breakfast, the year belonged to Bryson Do-you-even-lift-bro? Maybe you loved it, maybe you loved watching it all come unglued at Amen Corner. Either way, Festivus does not end until you pin him, so good luck and may God be with you.
Festivus Miracle: College GameDay at the Masters
Besides even gettting the chance to watch, play, and subsequently complain about golf this year, the miracle of 2020 had to be College GameDay at the Masters. This was one of those Twitter what-ifs; a "you know what would be cool . . ." hypothetical kicked around with the boys after a couple of pops. And then, by God, ESPN actually went and did it, plopping a desk right on Ike's Pond for the crossover to rule all crossovers. Every Saturday morning since has felt empty and vapid, but that's a small price to pay for the glory that was College GameDay at the Masters.
A Donation Has Been Made In Your Name to the Human Fund:
To the poor soul who stepped onto the first tee box at St. Andrews—the home of golf, the Old Course—and honored Old Tom Morris with the shank of all shanks: A donation has been made in your name to the Human Fund.