The Loop
Wish and it will come true: College GameDay is officially coming to the 2020 Masters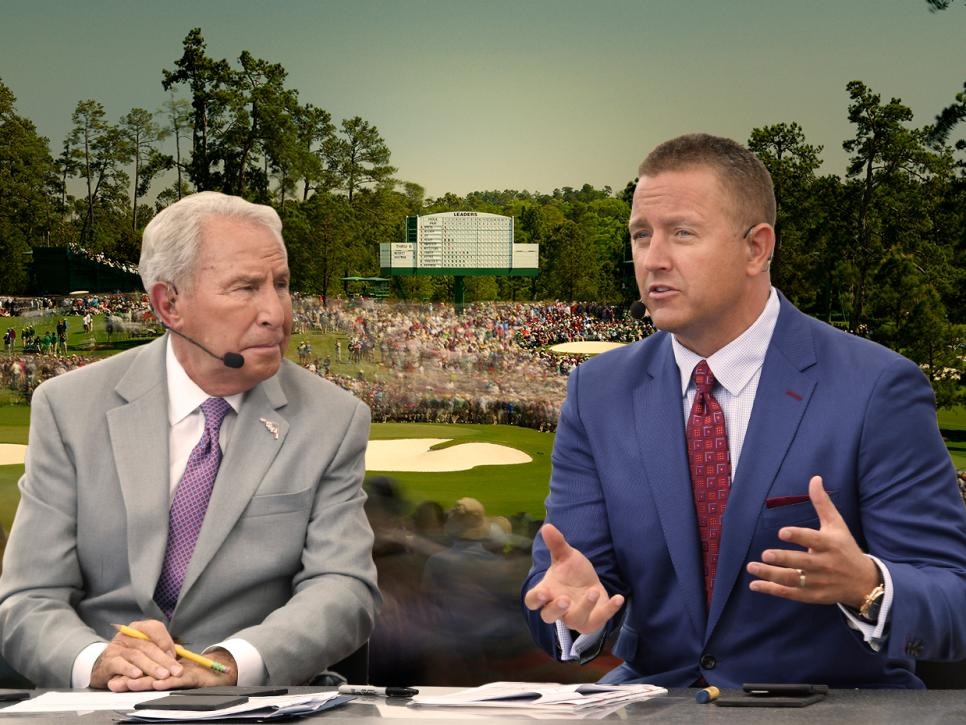 Back in April, as rumors of the Masters' November postponement swirled, our own Chris Powers sewed a tiny (and much-needed) seed of optimism for suffering sports fans everywhere: What if College GameDay, he asked, happened AT THE MASTERS?
It was a pipe dream, a Flutie-esque hail mary, a joke between ESPN colleagues, but nothing more. In fact, even Powers himself admitted as much, pouring cold water on the fire emoji of an idea. "The tiny problem with this idea," he wrote, "is that it has no chance of happening, at least on the hallowed grounds of Augusta National. Something tells me Lee Corso putting on a mascot head behind the 18th green while some drunkard holds up a "F--- LANE KIFFIN" sign in the background wouldn't fly at ANGC."
Well, thankfully for all of us, he was wrong. Wonderfully, gloriously wrong.
On Tuesday, in perhaps the greatest press release ever crafted in the wide world of sport, Augusta National Golf Club, in concert with The Masters tournament and ESPN College GameDay, confirmed that on Saturday, November 14th, Rece, Kirk, Desmond, and Lee's creepy trunk of disembodied mascot heads will be heading to the autumnal expanses of ANGC for a GameDay unlike any other. Please allow yourself a moment to freak out.
OK, now that we have gotten that out of our systems, it's on to the logistics. According to the release, College GameDay will air from 9 a.m. to noon on Saturday morning, before CBS' live Moving Day coverage gets underway. The studio will be perched overlooking Ike's Pond and the 9th green of the Par 3 Course, helping to make up for a lack of all those "F—K LANE KIFFIN" signs. Notable games that afternoon include Alabama-LSU, Wisconsin-Michigan, Penn State-Nebraska, and Notre Dame-Boston College in the Jesuit Bowl. In other words, you better put that quintuple-screen command deck on layaway at Rent-A-Center now.
Unfortunately balance in the sports universe must always be maintained, and thus the announcement of College GameDay x The Masters arrived with confirmation that the Par 3 Contest—always a charming amuse bouche on Masters week—has been cancelled due to COVID-related circumstances, which by now need no greater explanation. Still, however, this is net positive news and you can bet your spot in the Masters pro shop's online shopping queue that we'll be watching, slack jawed and smiling, all morning long.