The Loop
Just listening to Bryson DeChambeau's daily food intake will make you gain weight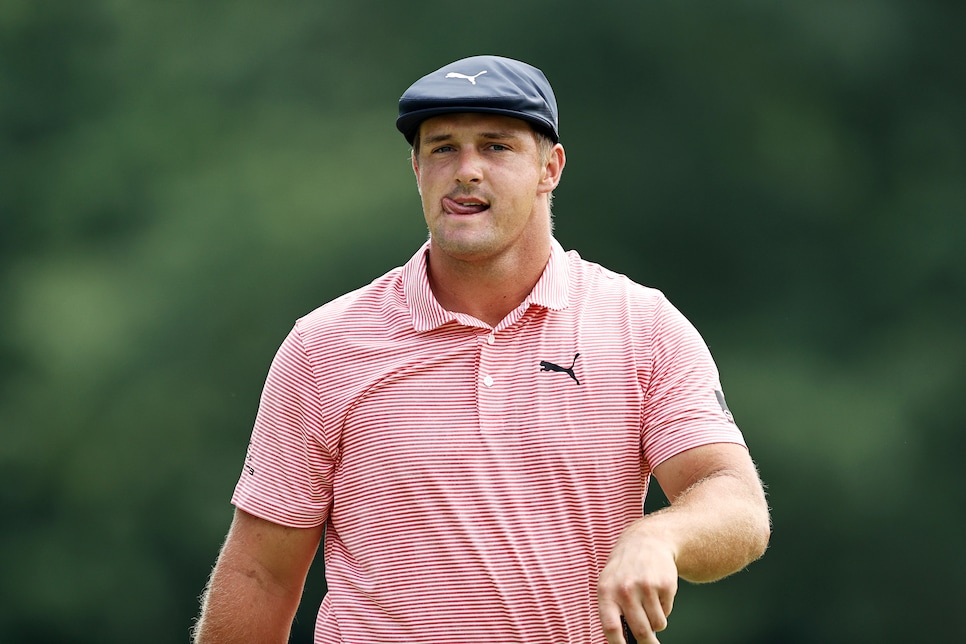 Bryson DeChambeau has summed up his crazy diet while putting on some 40 pounds of mostly muscle by saying, "I eat whatever I want whenever I want." But of course, it's more complicated than that. After all, this is Bryson DeChambeau we're talking about.

Golf's mad scientist has been the talk of the PGA Tour with his weight experiment that has seen him become—at least, statistically—the game's longest hitter. The extra bulk hasn't kept him from becoming the tour's most consistent player either with six consecutive top-10 finishes as he enters this week's Rocket Mortgage Classic as the overwhelming favorite.
As awesome as Bryson's diet sounds, of course he also spends a lot of time in the gym. Otherwise you wouldn't see him posting shirtless photos of himself. Or doing athletic things like this: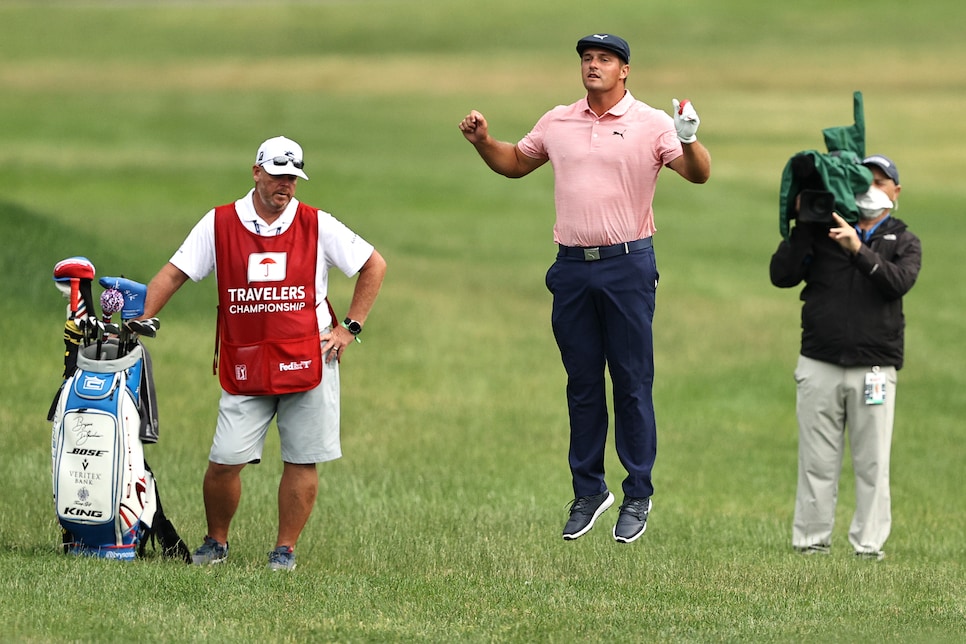 And as evidenced by his daily food schedule that he shared on Tuesday, he's not just pounding potato chips and candy. When asked about his diet, DeChambeau gave an answer that's longer than some of his head-turning tee shots.
I would say that in the mornings I usually have four eggs, five pieces of bacon, some toast and two protein shakes, two Orgain protein shakes.
Throughout the course of the day, I'll have a GoMarco bar here and there, I'll have a peanut butter and jelly sandwich, I'll have another protein drink, I'll have at least two protein drinks on the golf course, at every six holes, and then after the round I'll have one.
After that, I'm snacking when I'm practicing after. Go back to the hotel, eat a dinner, steak, potatoes. Then—and I'll have two protein shakes with it there as well. So I'm consuming around, I'd say, around six to seven of those Orgain protein shakes a day now where I used to be two or three. With the weight up, I just had to consume a lot more. Luckily, I like the taste of those shakes so I can take those pretty easily.
Holy calories. I think I just gained 10 pounds writing that.
Good for you, Bryson. And good for that protein shake company. At this rate, their No. 1 customer might be the No. 1 golfer in the world pretty soon.