News
Bryson DeChambeau is now trolling all-time great golf architects because of his length off the tee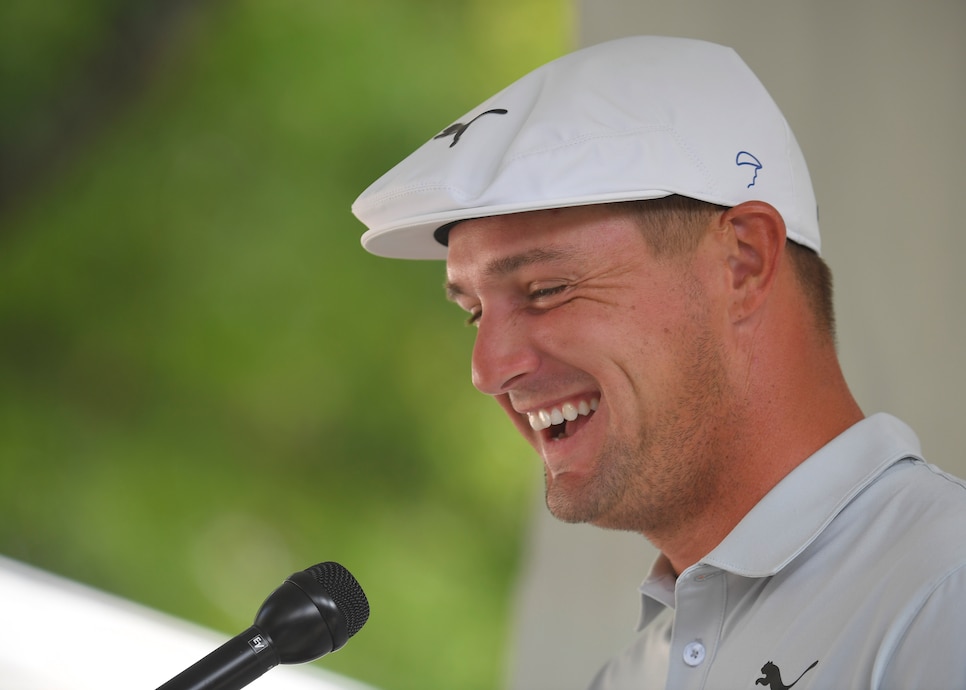 The Bryson DeChambeau Show heads to the Motor City for this week's Rocket Mortgage Classic. It's a new event for the PGA Tour star, but it's played on a golf course designed by one of the game's old masters. Not that DeChambeau seems too worried.
At his pre-tournament press conference at Detroit Golf Club, the bulked-up Bryson was asked about the Donald Ross track. Here was his response:
"I think there's a lot of bunkers that are around like 290, so hopefully I'll be able to clear those and take those out of play," DeChambeau said. "So, sorry, Mr. Ross—but it is what it is."
Hey, at least he called him "Mr. Ross" before obliterating his golf course. And it's nothing personal. DeChambeau has been overpowering all PGA Tour venues since putting on some 40 pounds.
DeChambeau currently leads the PGA Tour in driving distance and he's second in strokes gained/off-the-tee. And he's not just driving for show as evidenced by him being a combined 46 under par in the three events since the season re-started earlier this month.
So again, it's nothing personal, Mr. Ross, but hazards that are "only" 290 yards away aren't even on Bryson's radar anymore. And it's a big reason why he's the overwhelming favorite to win this week.