News
Bryson DeChambeau had the perfect response when asked about how much he was eating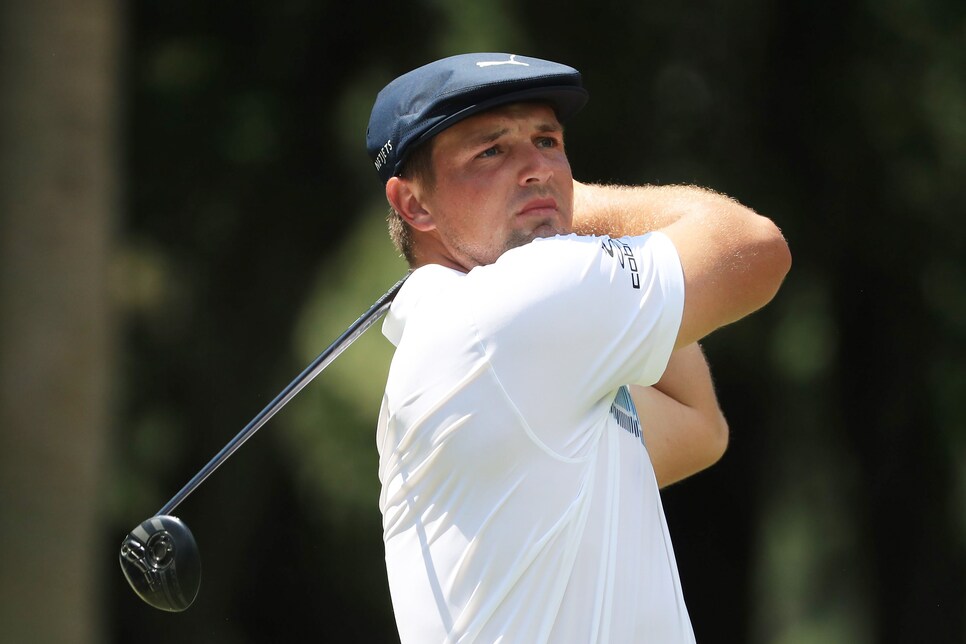 Outside of a few missed short putts on Friday, Bryson DeChambeau has done just about everything right through 36 holes at the RBC Heritage. He's unleashing "the kraken," as he calls it, only when necessary. He's laying back and playing for position, then attacking pins. While he's not making as many putts as he'd like, he's still making plenty, enough to be one back of Webb Simpson's lead of 12 under.
Following a second-round 64 at Harbour Town, DeChambeau, who now weighs a beefy 240 pounds, was asked how much fun it is to be able to eat whatever you want. It's everyone's dream, chowing down on whatever, whenever, and not becoming a pig. DeChambeau is living it right now, and he explained it as only he can.
"It's nice. I get to eat -- it's a two-to-one carb-to-protein ratio, and I literally just have at it," he said. "I eat whatever I want whenever. Obviously, I'm trying to control the intake of sugars, but carbs are fine because I'm obviously sweating like crazy out here. So I just eat as much as I want right now. It's nice. And I don't gain weight. I actually lose weight. I've lost a little bit of weight this week."
That quote led to a hilarious exchange between DeChambeau and the reporter who originally asked him about eating whatever he wants:
Q: But how much of the weight gain that you've done here over the last few months is attributable to just caloric intake? I mean, obviously, you've been working out and all that too, but that must be a big part of it. Does it mean eating whatever you want?
BRYSON DeCHAMBEAU: Are you saying that I'm fat?
BRYSON DeCHAMBEAU: I'm kidding.
Well played Bryson, well played. Of course, his comedy routine didn't deter him from explaining that much of his weight gain is all muscle.
"Look, my body fat percentage has maybe gone up a percent or two, but it's not gone up that much at all," he said. "I would say a lot of it has been attributed to muscle. It's a lot of muscle. People don't believe me when I say it, but you don't understand my work ethic at that point if you're thinking it's not muscle."