Sales & Deals
Amazon Prime Day Deals 2022: Theragun, Hyperice and more massage devices on sale now
*All products featured on Golf Digest are independently selected by our editors. However, when you buy something through our retail links, we may earn an affiliate commission.*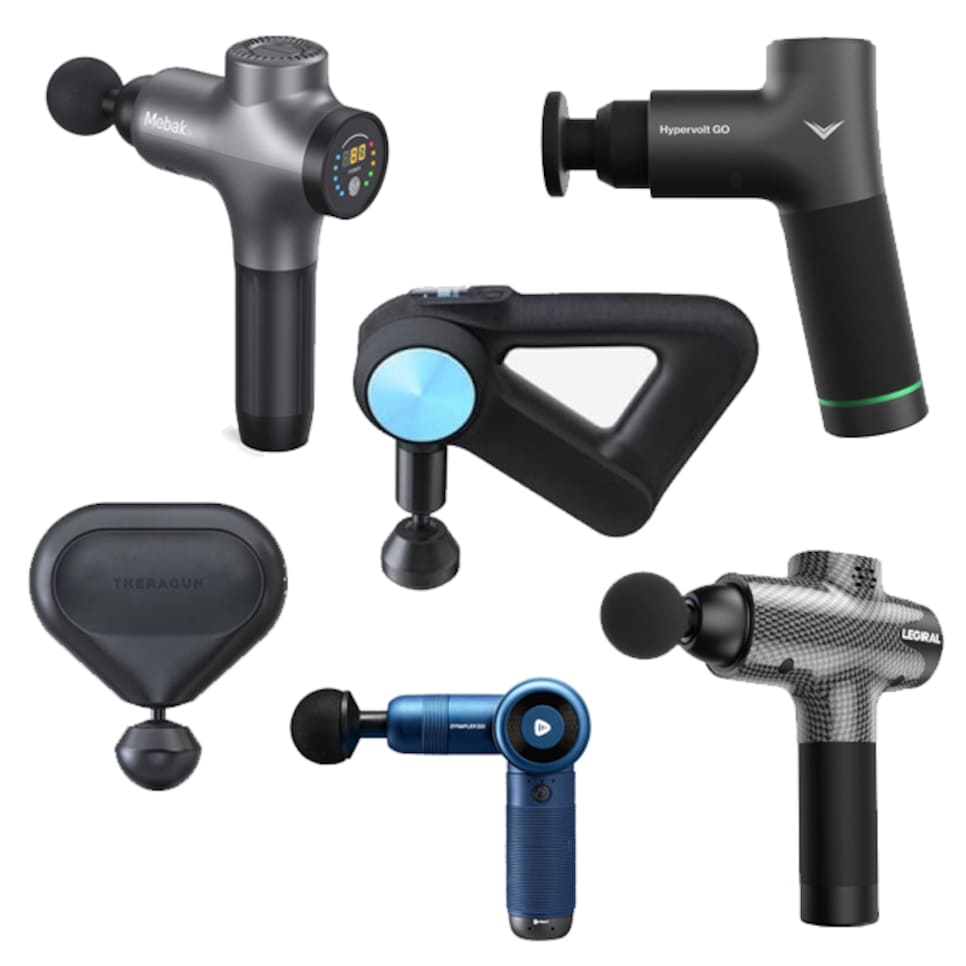 If you've considered purchasing a percussive massage gun and you missed your chance during other sale events throughout th year, Amazon's fall Prime Day sale is a great opportunity to save a little on bigger purchases like this. There are sales on top models from Theragun and Hyperice along with prices slashed on lesser known brands sold at Amazon and Walmart. Typically, these massage guns are available in the $200-400 price range, and you'll pay more for more powerful motors, quieter devices and techy add-ons like Bluetooth connection, app components and customizable settings. Since the PGA Tour began permitting players to use percussive massage devices during competition, both the pros and average golfers have benefited from the powerful massagers. It's a game-changer for preparing muscles for activity, helps the body recover faster and is a great pain-management tool. We rounded up the best deals on massage guns and will be adding to the list as more sales are released.
Hyperice and Hypervolt Deals
Hyperice is another well-known and trustworthy brand for percussive massage devices. The Hypervolt Go model is the most affordable, comes with two attachment heads and is ultra-quiet. The Hypervolt 2 Pro is the brand's most powerful massage gun with five speeds and attachments, a digital dial and three-hour battery. Also popular, the Bluetooth Hypervolt device connects to the Hyperice App, is lightweight and can give up to 3,200 percussions per minute.
Therabody
Therabody's massage guns aren't currently on sale (we'll keep an eye on them and let you know if they go on sale), but the company's newest product is discounted. The RecoveryAir System was released this week and on promotion to celebrate the launch. These compression boots are designed to increase circulation and reduce soreness in the legs and feet.
Therabody Massage Guns and Recovery Tools
More Amazon Deals
Amazon has a variety of options, and you can get it fast to relieve holiday tension—if you are a Prime member. From budget-friendly options like the Valano massager that is just $60 but has 30 speeds to choose from and a six-hour battery life to the reliable Hyperice, it's easy to find a percussive massage device to fit any needs.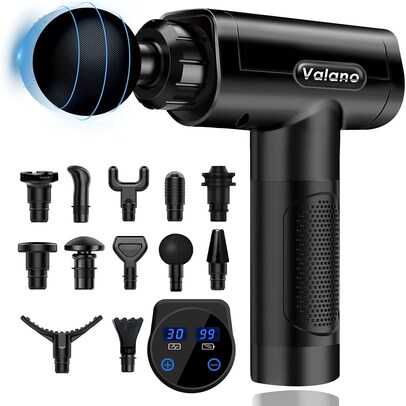 Valano Percussion Muscle Massager
This budget-friendly massage gun holds a charge for almost six hours and has 30 speeds to choose from. It's one of the heavier devices, weighing almost four pounds, but the motor is ultra-powerful without making too much noise.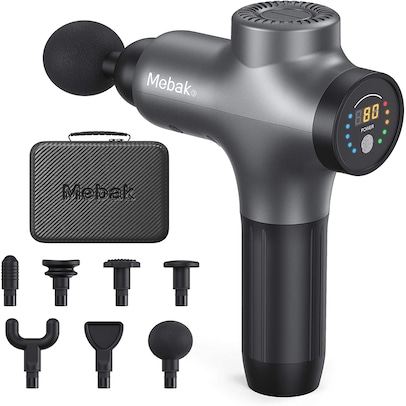 Mebak Massage Gun Deep Tissue Percussion Muscle Massager for Pain Relief
The touchscreen display on this massage device is easy-to-use and it has four levels of intensity, so you can choose between relaxing bursts to wake up your muscles or deep tissue work to promote circulation and relieve tension in larger muscles.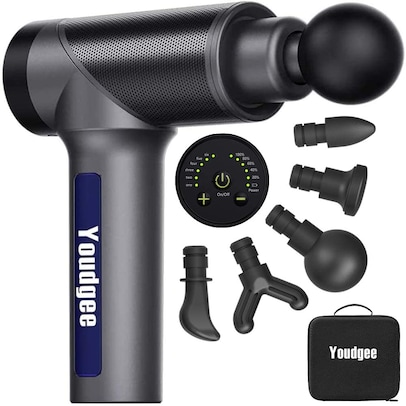 Youdgee Muscle Massage Gun
At $25 less than the original price, this affordable massager is a top seller on Amazon's healthcare section. It comes with six heads, including a U-shaped attachment that is great for massing the neck or spine.
For more Amazon Prime Day golf sales and deals: