Style
11 stylish golf gloves to enhance your on-course look this summer—plus 7 more during the Amazon Prime Day sale event
*All products featured on Golf Digest are independently selected by our editors. However, when you buy something through our retail links, we may earn an affiliate commission.*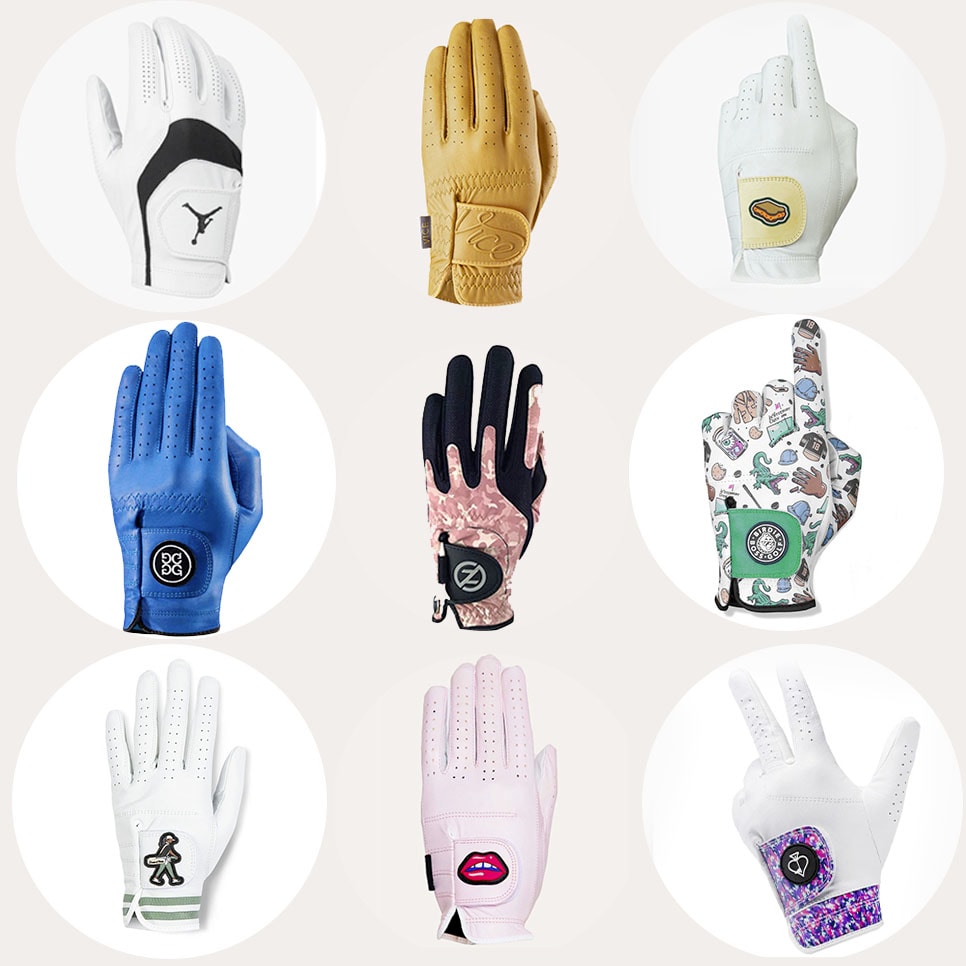 It happens to the best of us. You arrive at the first tee, ready for your round and the frantic pat down begins. You're searching every inch of your golf bag until you finally concede and head to the pro shop to get any old glove you can get your hands on. The brief moment of disorganization throws you off and it may take you a couple holes to settle into your groove again — and now you're stuck with that stark white leather glove that feels a bit foreign to your touch. Gloves are often the forgotten accessory in golf, but they shouldn't be. Gloves are one of the most useful and affordable accessories for golfers looking to spice up their look while enhancing their game. We've rounded up a few of the bolder and more stylish golf gloves on the market for those looking to add extra personality to their look. And, because Amazon's Prime Day sale event is just around the corner, we added five simpler golf gloves currently on sale that will work great as a main glove or a backup when you're in a pinch.
Jordan Golf
Jumpman accessories on the golf course is an elite golf styling move. The Jordan golf brand has recently expanded its on-course offerings to include this simple-yet-upscale glove featuring the Jumpan logo on the strap. This sheepskin leather glove is a simple and budget-friendly way to add classic GOAT styling to your golfing wardrobe.
Vice Golf
Two things caught our eye when browsing Vice's golf glove offering—they're all under $25 and have simple styling that leaves room for bold touches elsewhere in your golf look. Well, three if you count our craving for a halfway house hot dog after seeing the mustard-yellow shade glove in the collection. We also love the paint splattered Duro Forest Green glove that's designed for all-weather golf and the refreshingly sky blue Pure glove made with a buttery lambskin leather material.
Draw & Fade Modern
Finding a well-fitted glove for women, or people with smaller hands in general, can be difficult. With this in mind, the women-owned brand Draw and Fade Modern teamed up with North Coast Golf Co to develop women's golf gloves featuring the Addie and Austin walking girl icons created by Young Dirty. Made with premium leather for ultimate comfort and feel, these gloves are made with 100-percent Cabretta leather and will conform to your hand. Lightweight and breathable, these minimalist gloves are perfect for summertime golf. Note: If you're between sizes, we recommend sizing down.
G/FORE
With its colorful approach to apparel, it would've been impossible to complete this list without adding G/FORE gloves. They are certainly the most vibrant color options of any gloves you'd find on the market — making them the most difficult to lose at the bottom of your bag. Made with cabretta leather, these gloves provide you with stylish comfort. G/FORE gloves are more snug than most, so we suggest sizing up if you're looking for a looser fit.
RELATED: A look at G/FORE's new G.112 golf shoe with 28 colorful options for men and women
Asher Golf
Forgive the Augusta-inspired cliché, but Asher's popular glove duo wants to capture that post-round peachy feeling when your swing has you straight cheesin'. Enter the Asher Georgia Picnic Pack that brings Masters vibes all year round. Asher is known for affordable-yet-upscale golf gloves to match any look or mood—and any golfer will appreciate these cheesy styles.
Foray Golf
In collaboration with Asher Golf, Foray designed gloves that are definitely for the girls. From gloves that are fit for a queen to a glove that resembles your favorite Lip Smackers gloss from the early 2000s — Foray has it all. The playful twist to what can be a boring accessory is offered in a variety of colors that contrast against the unique embroidered icons that will surely be a conversation starter during your round.
Birdie Boss
The unique pattern on this glove from Birdie Boss incorporates icons from every golfer's favorite movie, even some of the more unsavory imagery somehow feel more lighthearted on this cartoon-like design. It's by far the most overly-stated glove in this round-up, but maybe just right if you want people talking more about your bold accessory than your last shot.
Prime Day Golf Glove Deals
More Stylish Golf Gloves to Consider