Sales & Deals
The best golf deals at the Nike Ultimate Sale, going on now
*All products featured on Golf Digest are independently selected by our editors. However, when you buy something through our retail links, we may earn an affiliate commission.*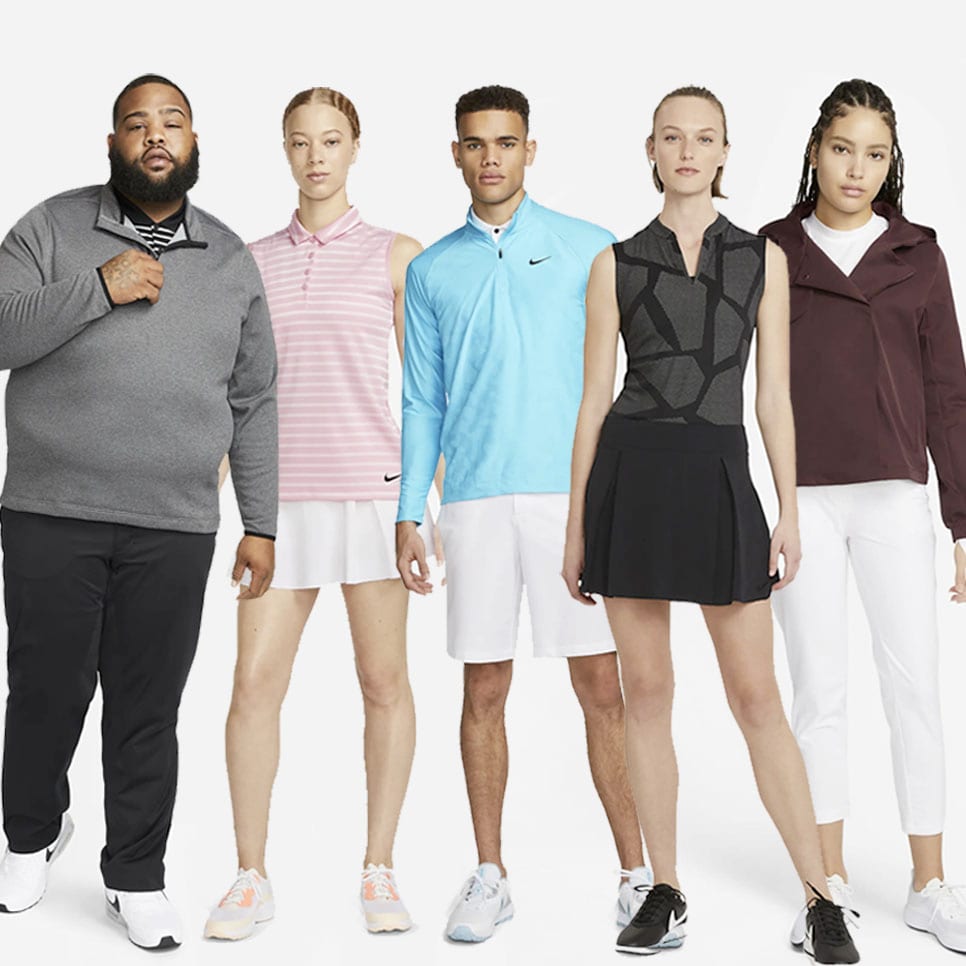 Nike just announced its Ultimate Sale, going on now through July 15. Save up to 60-percent on select items—and members can get an additional 20-percent-off. We scoured the golf deals and rounded up a few of our favorites, with new sales popping up all over the place. Some retailers have even dubbed this week "Black Friday in July" because all the sales and deals happening around Amazon's Prime Day sale event. With the Prime sale event starting tomorrow, we'll be keeping track of all the Amazon deals and Prime Day adjacent sales to help you find the best deals on the golf apparel, accessories, on-course tech, and more.
Nike Golf Shirts on Sale
Most golfers are familiar with Nike's Dri-Fit fabric. The poly-blend fabric is made with moisture-wicking properties to draw sweat away from the body in an even and distractionless manner. These lightweight pieces are great for golf in all-weather, but particularly comfortable for hot summer rounds. Nike's Ultimate Sale has several Dri-Fit options with discounted prices for both men and women. 
Nike Golf Shoes on Sale
Anytime there is a sale on Nike golf shoes, popular sizes are likely to be sold out quickly—so act fast if you're looking to pick up a deal on a new pair of kicks. 
Nike Golf Jackets and Layers on Sale
Layering is an essential tool for all golfers to ensure the weather doesn't disrupt their time on the course. But quality layering pieces can also get pricey, that's why off-season sales like these are essential to pay attention to, so you can be prepared when you need a little extra warmth later in the year (or for early-morning-dew-covered rounds). 
Nike Men's Golf Pants and Shorts on Sale
The best deals are always on unique colorways and patterns as brands make room for new collections. Take advantage of the sale to incorporate some new and unexpected looks into your own on-course wardrobe, like the peach Dri-Fit Golf Shorts that will match with most of your basic polos (white, navy, light blue, black, etc.). To amp things up a little, the Unscripted Men's Golf Shorts feature a croc-inspired pattern with a leathery finish that still somehow feels athletic. A great mix-in for range sessions or a casual nine. 
Women's Golf Skirts on Sale
Nike's Dri-Fit women's golf skirts are a golf essential for their comfortable fit, no-ride under shorts and multiple length options. Select colors are included in the Nike Ultimate Sale for a great addition to the skirt rotation. 
More deals to consider