Srixon
ZX5/ZX7
Our Review:
WHAT IT DOES: Two models offer two takes on ball flight. The ZX7 uses movable weights to produce a lower-spinning, flatter trajectory. The ZX5 helps you launch it higher with a draw. The two are so compatibly designed that Hideki Matsuyama won a tournament with each of them in 2021. It helps to have a super-fast, thin titanium alloy in the face, but what gives these drivers speed across the hitting area is how the thicknesses and materials change in the areas immediately around the face. Specifically, the start of the crown features a 30-percent thinner section. A strip of an even thinner titanium alloy around the frame offers extra flex, and the larger carbon-fiber crown and internal sole ribs add rigidity and save weight.

WHY WE LIKE IT: Getting the crown to help maximize the face's flexibility is next-level thinking, but we like how the hitting area's performance is designed to match how a golfer makes impact. The Srixon team studied typical impacts and figured out where it makes sense to optimize flexibility. Even more, those faces are unique for the more forgiving ZX5 and the more exacting ZX7.

WHICH ONE'S FOR ME?

ZX5: While this model produces a higher flight and a slight draw bias, its longer front-to-back body still includes a frame that supports the face for faster on- and off-center ball speeds. A rear weight port allows you to adjust swingweight based on personal preference or shaft choice. It features higher stability on off-center hits compared to the ZX7. Its shape is more triangular with a flatter sole profile to put more mass lower and farther back. The 12-way adjustable hosel tweaks loft by plus/minus 1 degree and face angle by plus/minus 2 degrees.

ZX7: A frame with alternating stiff and flexible sections delivers more energy to the face. The ZX7 offers a penetrating, lower-spinning trajectory and adjustable heel-and-toe weights to tweak CG. The ZX7 offers more of a pear shape with a slightly open face angle. The stock heel and toe weights are 8 and 4 grams. Placing the heavier weight in the heel encourages more of a draw, putting it in the toe side encourages more of a fade. The 12-way adjustable hosel tweaks loft by plus/minus 1 degree and face angle by plus/minus 2 degrees.Read more >>

All products featured on Golf Digest are independently selected by our editors. However, when you buy something through our retail links, we may earn an affiliate commission.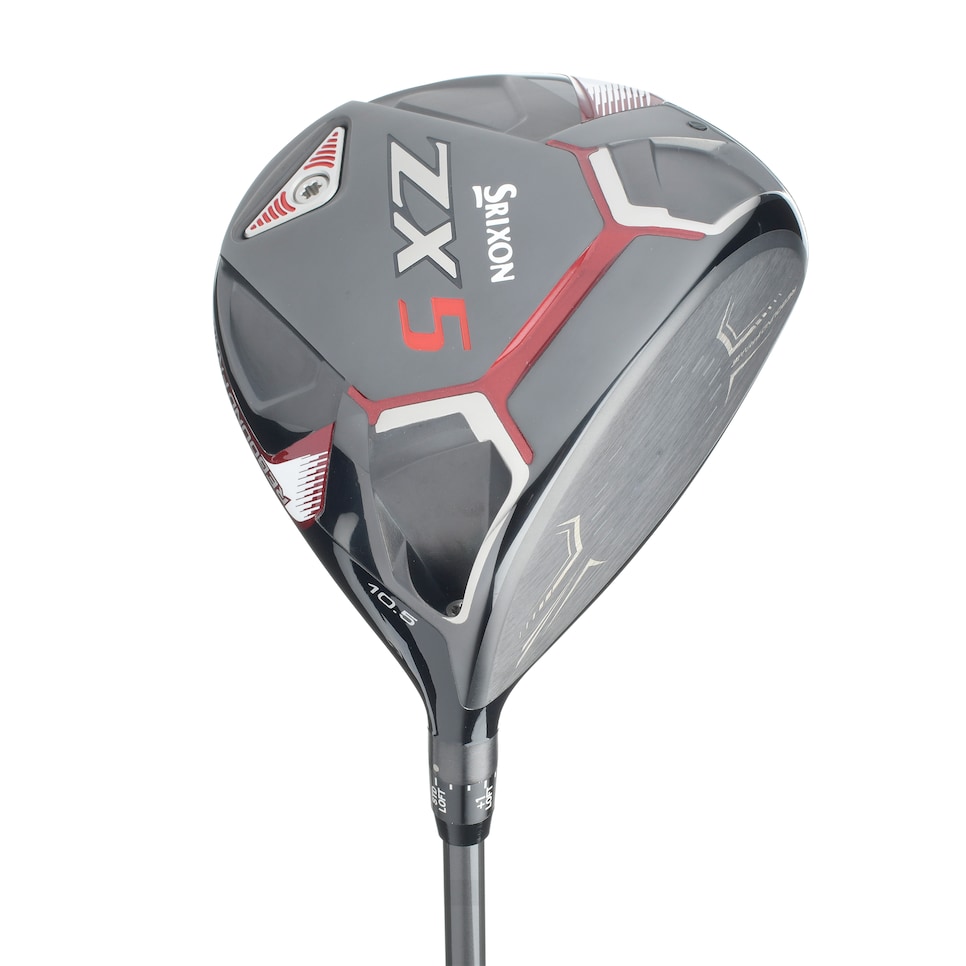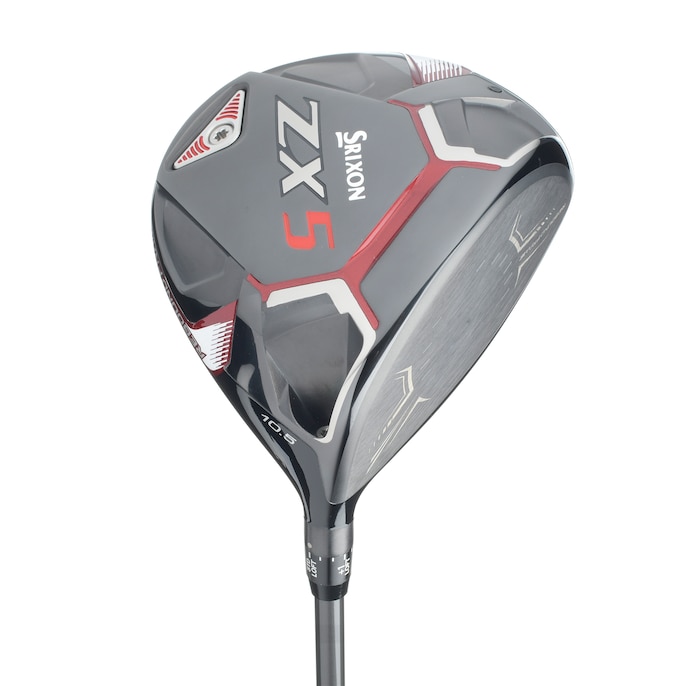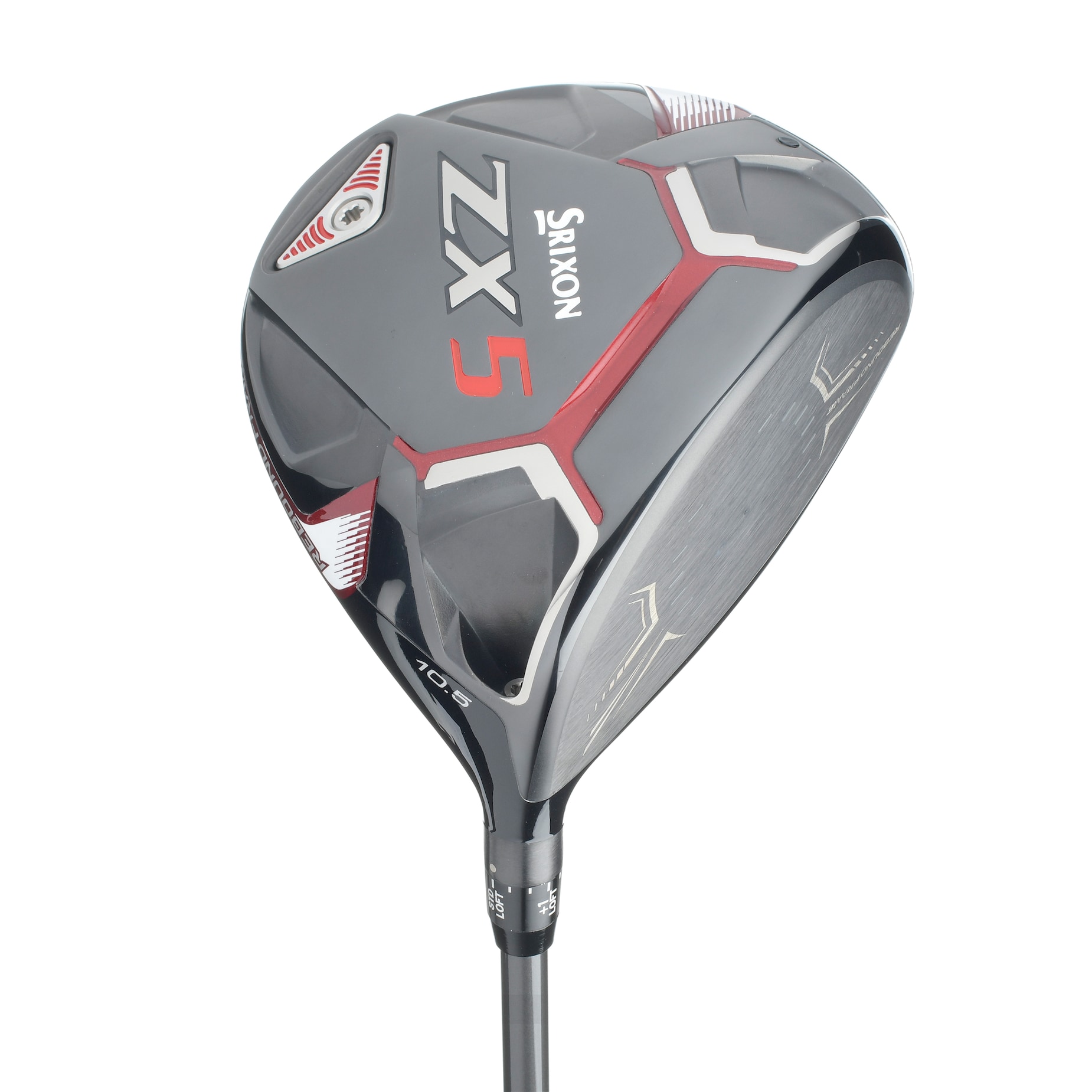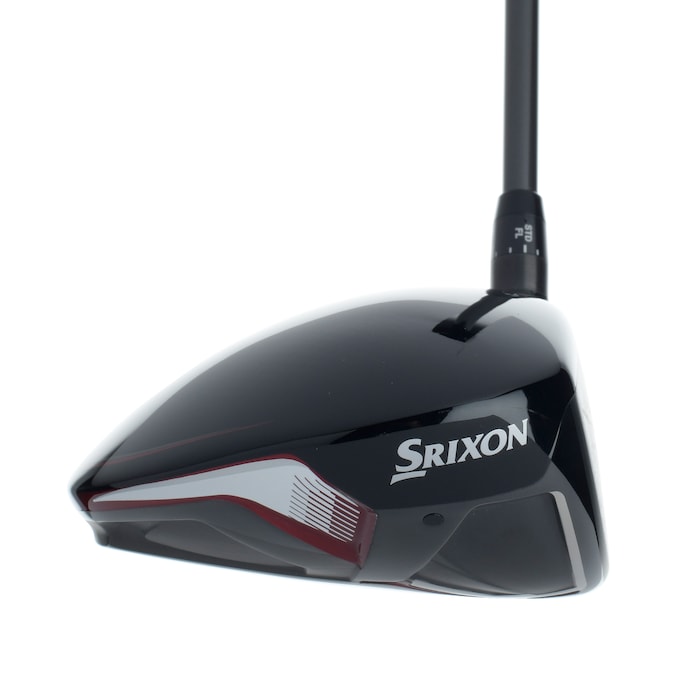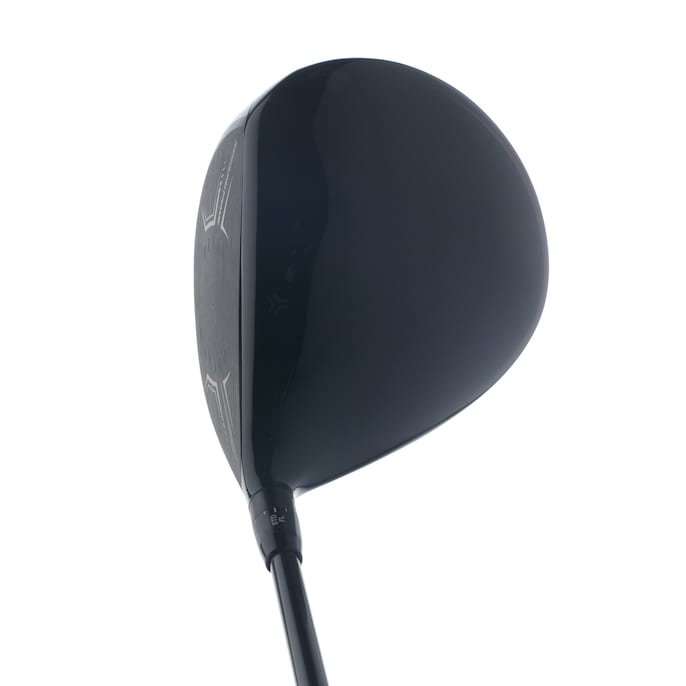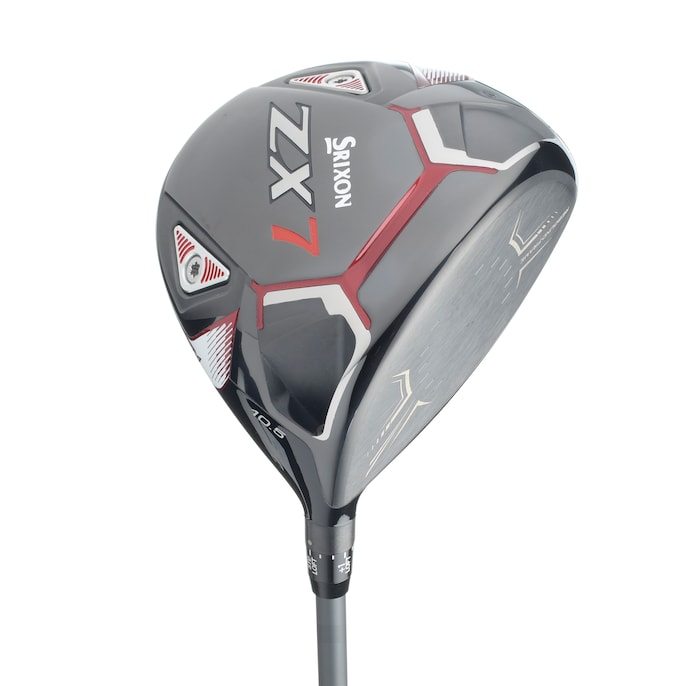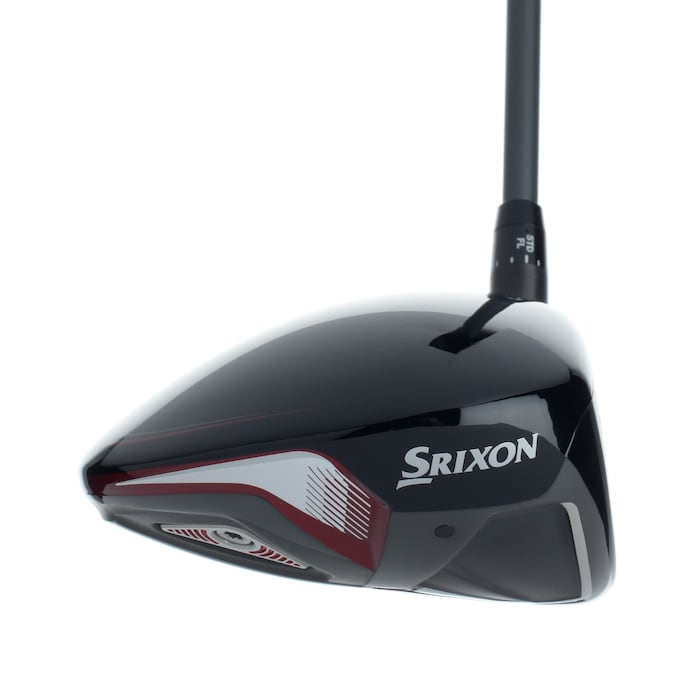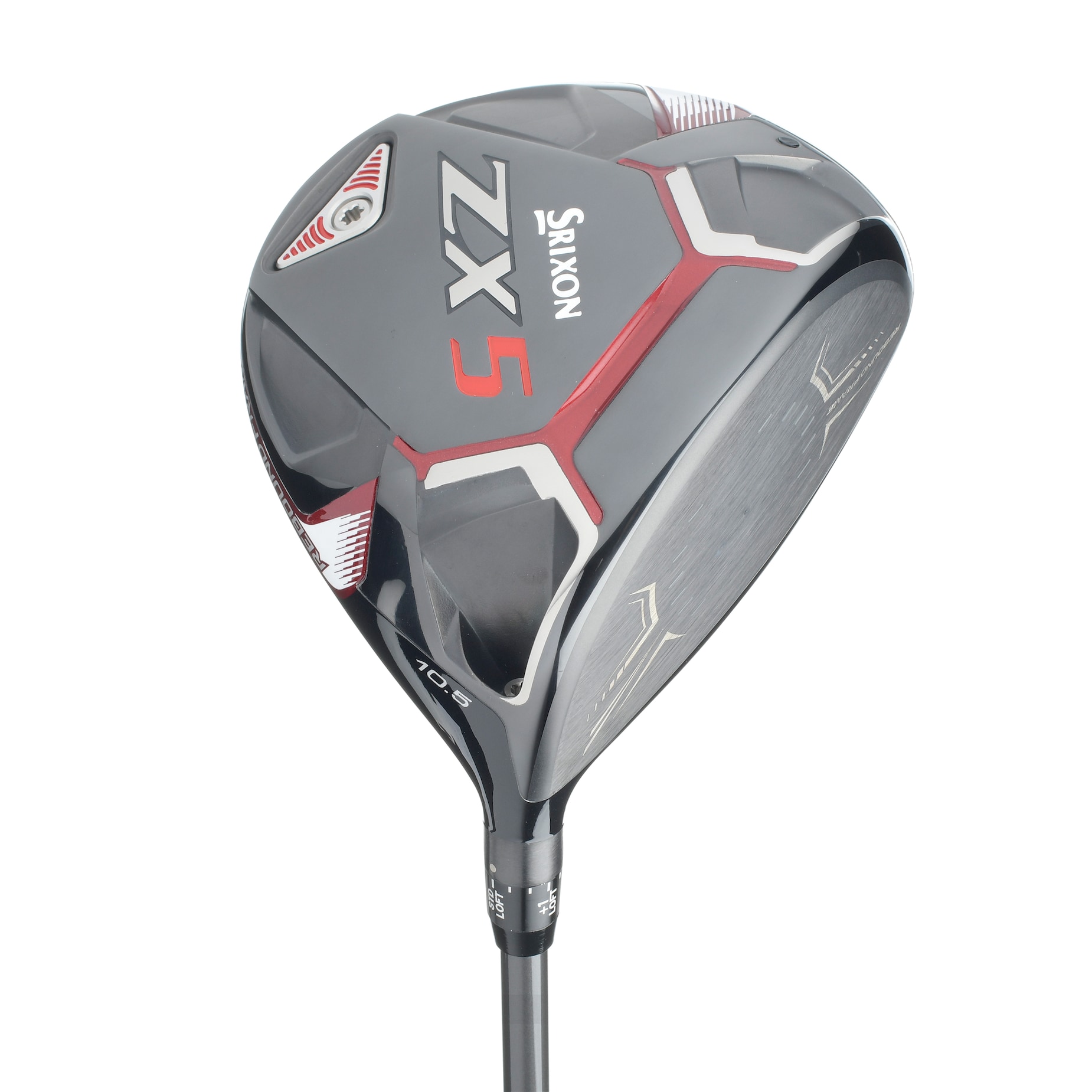 Ratings
* Percentage of total score
Player Comments
Low-Handicapper
"I like the congruency of the lines. It's orderly, a real put-together design. Some drivers force you to hit one-direction shots. This one gives you options."
Mid-Handicapper
"Smaller head and lower profile face. Even the neck sits flatter so your hands aren't too high. My dispersion was very low."
High-Handicapper
"I like the carbon-fiber crown and how it frames the sweet spot. Kind of an electric-guitar-string twang at impact. It was a steady performer. The default was on the high side. The lightweight feel of it allowed you to get the ball airborne."
Club Specs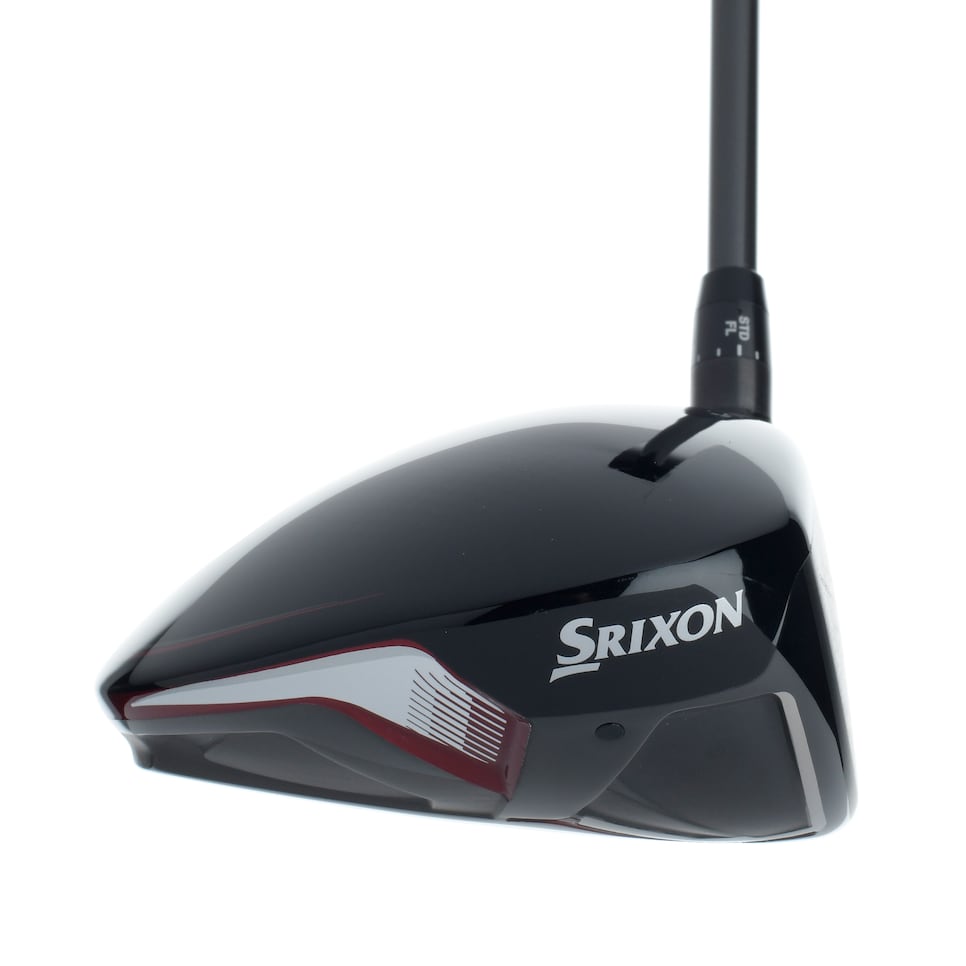 Srixon ZX5 and ZX7
Check out how testers rated the Srixon ZX5 and ZX7 Drivers for the 2022 Golf Digest Hot List.