Social Media
Photos: The Week in Golf Instagrams
A trophy meets a jacket, a serenade on No. 17 and Arkansas food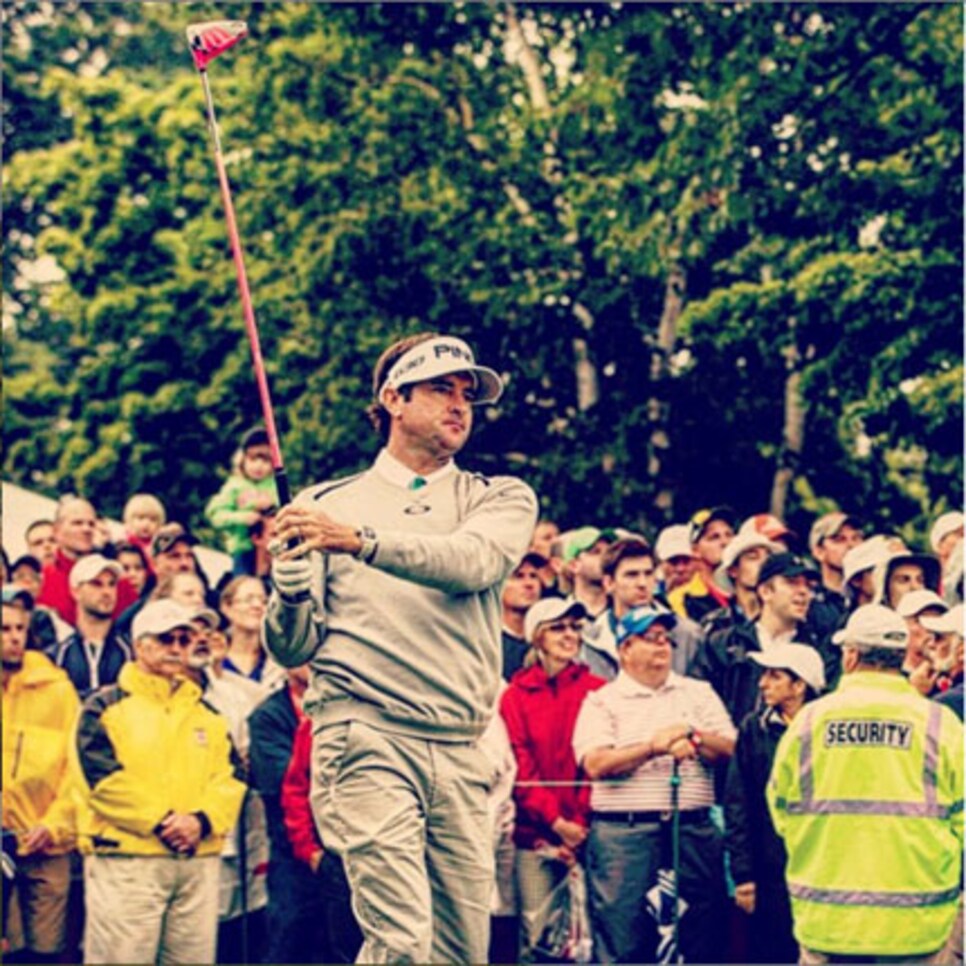 Golfalong @golfalong
Congratulations to @bubbawatson #bubbawatson #travelers #winner #pgatour #golf #golf4 #golfer #golfing #golflife
LPGA Tour @lpga_tour
LPGAHotRound with Na Yeon Choi at the #nwachampionship
Luke Donald @lukedonald
Extremely fortunate to have this lovely lady in my life. Happy 8th year Anniversary @dianedonald
Morgan Pressel @mpressel
With @carlaphall getting ready to kick off the first Taste of NW Arkansas Food Festival! #nwachampionship
Jesper Parnevik @jesperparnevik
I got some cool company in #golfpunkmagazine top 50 list of inspiring people in golf ...
Jordan Spieth @jordanspieth
This was a nice introduction last night! Dream come true
Paula Creamer @paulacreamer1
Thanks to the fans for the Pink Panther serenade on the 17th hole today!!!!! Pretty cool! #getloud #awesomefeeling #NWAchampionships #pinkpanther
Belen Mozo @belenmozo
All taped up and ready to go! #USC / Me estn poniendo un vendaje neuromuscular en la espalda baja para protegerla y disminuir los dolores punzantes ! Cuando termino de jugar me toca fortalecerla y masaje para soltarla.
Alex Myers @alexmyers3
Christmas morning comes twice a year! On our way to Turning Stone for the 22nd HGGA Championship ...
Walter Iooss @walteriooss
Kathryn Newton for @golf digest at the Biltmore Hotel, in Coral Gables, fl.@christan Iooss @troyrobertson @kathrynnewton88 @golfdigest
Chris Wood @chris3wood
That's a wrap! Busy day filming with @mizunoeuropegolf here in Munich for some new product #nothingfeelslikeamizuno
Beatriz Recari @beatrizrecari
See who I met! #idol @lindseyvonn #nwarkansaschampionship @nwachampionship
Clifton Booher @boo_her
Almost a 2 on a #par 4. Marked another #Oregon track off my list #crestview #waldport #shadows #golfisgreat #golfisgood #whyilovethisgame @kempersports