Social Media
Photos: The Week in Golf Instagrams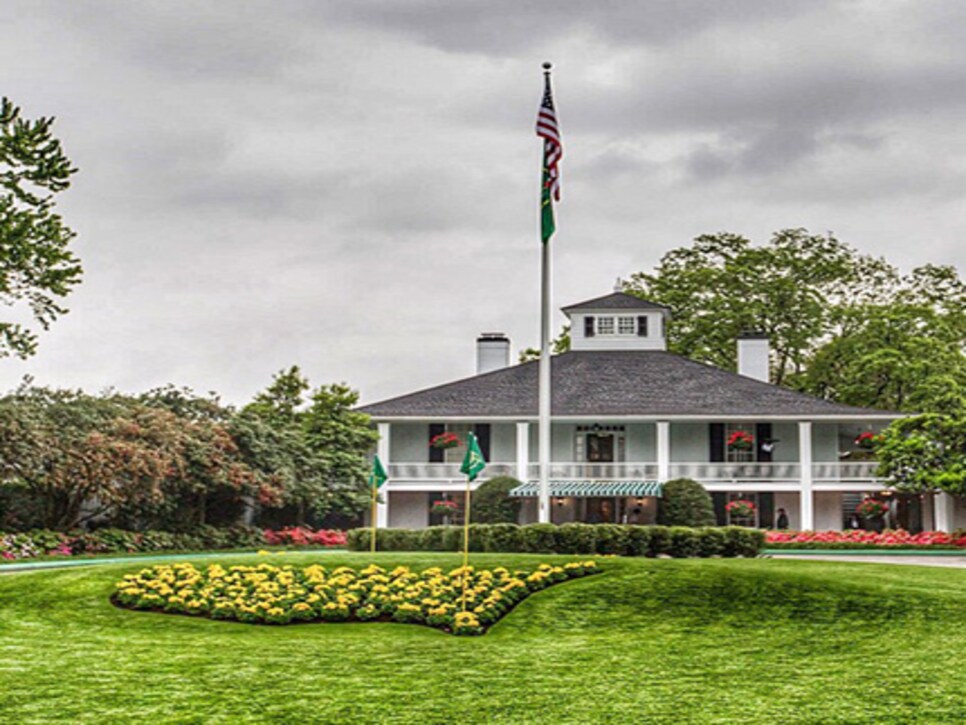 TaylorMade Golf @taylormadegolf
Thank you Augusta for an amazing week. #TeamTaylorMade #TheMasters
Meagan @meganstf23
Hell yeah my dad's got those masters tickets for life haha! #augusta #mastersweek #augustmasters #masters #golf #gojordan #jordanspieth
update.1direction @update.1direction
"@golfchannel : Spotted at @themasters: Niall Horan from the band One Direction got to meet The King." #1dnews #OneDirection #niallhoran #1DUpdates
Jillian Stacey @jillianfstacey
Augusta National Golf ClubIncredible day yesterday! ♥#traditionunlikeanyother #par3 #looper
crzy4az @crzy4az
THIS, my friend, is how you do #eggSalad at #theMasters #boom #atraditionLikeNoOther #masters2015 #masters2015 #mastersWeek #greenJacket #kidgolfer #practiceRound #augustaNational #augustaNationalGolfClub #augustaGA #georgia #gentleman #southern #theSouth #golf #golfing #golfer #MyMasters @themasters
y-NoT @ynotprice
Great run Mr. Crenshaw ... I've watched you play golf since I was a young boy and you've always been an idol of mine..thanks for all the memories #bencrenshaw #themasters #pga #golf
Justin Rose @justinprose99
Nice dinner and a few beers to end the week with @niallhoran @katevrose @paulmac69 @markmac14 @jarv2475 #Masters
J.D. Cuban @jdcubes
sunday in the press center at augusta national. #golfdigest #themasters
Walter Iooss @walteriooss
Michael J. Fox is also a frustrated golfer. Watch the Masters today to how the game should be played. Shot in NYC. For @golf digest
Modern Golf @moderngolfca
The @jordanspieth has played his way into the history books with his @themasters performance. #golfclassic #golf #themasters #augustanational #jordanspieth #moderngolf #moderngolfca @golfclassics
golfballed.com @golfballed
Golfballed.comThe real winner of The Masters is @Buckeyethegoldenretriever A👍A👍🐺⛳️ #Masters2015 #callawaygolf #golf
Ian Poulter @ianjamespoulter
Until another year ... See you in 51 weeks. I will be better, older and wiser.
Jordan Spieth @jordanspieth
Unbelievable week ... so thankful for everyone's support. Off to NYC!
tatstakaku @tatstakaku
hello Empire #themasters #NewYork #backhome #beautifulsky #beautifulevening #landmark @empirestatebldg @themasters
Golf Digest @golfdigest
Empire State BuildingBest selfie ever?
Julie Ferris @mastersatoz
1st Stop: @Letterman
Julie Ferris @mastersatoz
Zzzzzz ... wonder if @jordanspieth really slept in his Green Jacket? #TheMastersAtoZ #TheMasters #greenjacket #golf #Champion #Augusta #augustanational #greenjacket