Social Media
Photos: The Week in Golf Instagrams
Nola rain, the Death Star and Earth Day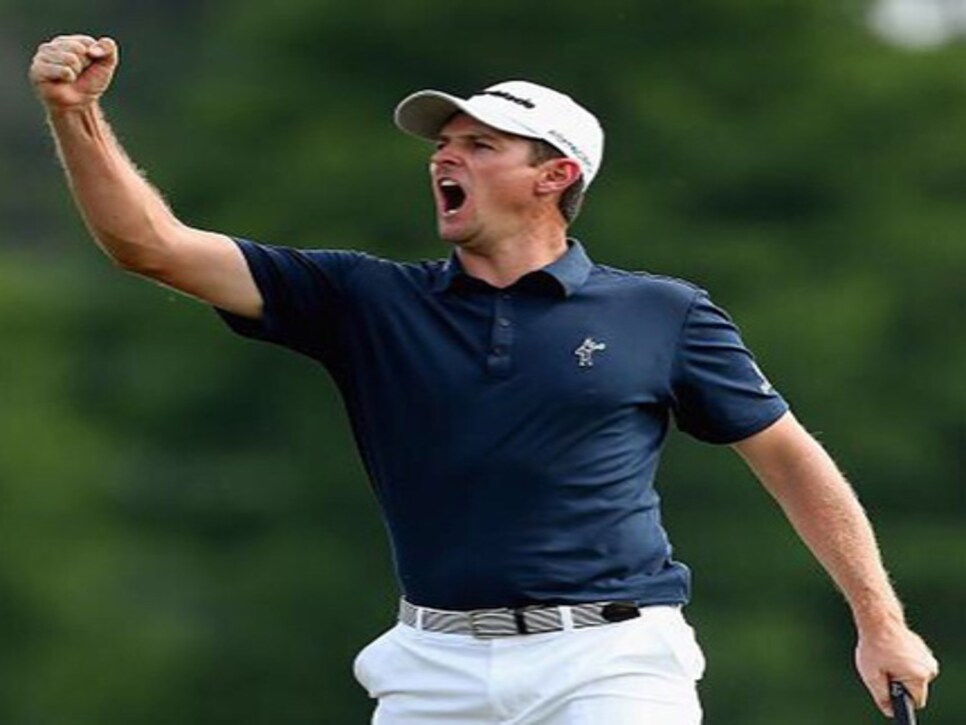 Renato Clerici @renatoclerici
Congrats @justinprose99 #ZurichClassic #taylormade #justinrose #adidas #ashworthgolf #golf #pga #pgatourrenatoclerici
Billy Horschel @billyho_golf
Channeling Johnny Cash/Gary Player in the 1st round of the @zurichclassic! #allblack #RLX #Zurich
Golf Channel @golfchannel
San Francis-Ko! Lydia Ko defeats Morgan Pressel in playoff to successfully defend #SwingingSkirts title.
PGA Tour @pgatour
Why would you ever leave this range? (Top of the Rock, site of this week's @championstour event, the Bass Pro Shops Legends of Golf at Big Cedar Lodge.)
Nola Media @nola_media
Rainy Day for the first day of the #ZurichClassic #ZurichClassic2015 #NewOrleans #Nola #NolaNews
Jordan Spieth @jordanspieth
@kellykraftgolf opening up the day with an albatross on number 1 ... Oops #gettingpaid
Anna Nordqvist @a_nordqvist
Fun morning with @daniellekang and @golfchannel @lpga at @SFGiants @ATTPark ... getting a tour of the baseball stadium!! #baseball #SanFransisco #ATTPark #SFGiants #ontour
Justin Rose @justinprose99
Big day today in the Rose household! Finally completed the Lego Death Star that was started Christmas Day! Well done Leo!! (With a little help from dad!)
Ashley Mayo @ashleykmayo
Trump Golf Links, Ferry PointGood morning from the Bronx!
Morgan Pressel @mpressel
These @callawaygolf beauties are going in play this week, with the usual spectacular artwork by @Anthony.taranto! #freshgrooves #nofilter #swingingskirts #USA
Golf Channel @golfchannel
How's the weather up there? Tiger Woods tweeted this photo of himself with Yao Ming at the Nike campus in Shanghai.
Sandra Gal @thesandragal
Happy Earth Day! #shouldbeeveryday #celebrateeachmorning