Social Media
Photos: The Week in Golf Instagrams
Fast cars, the Speed Police and an Oscar winner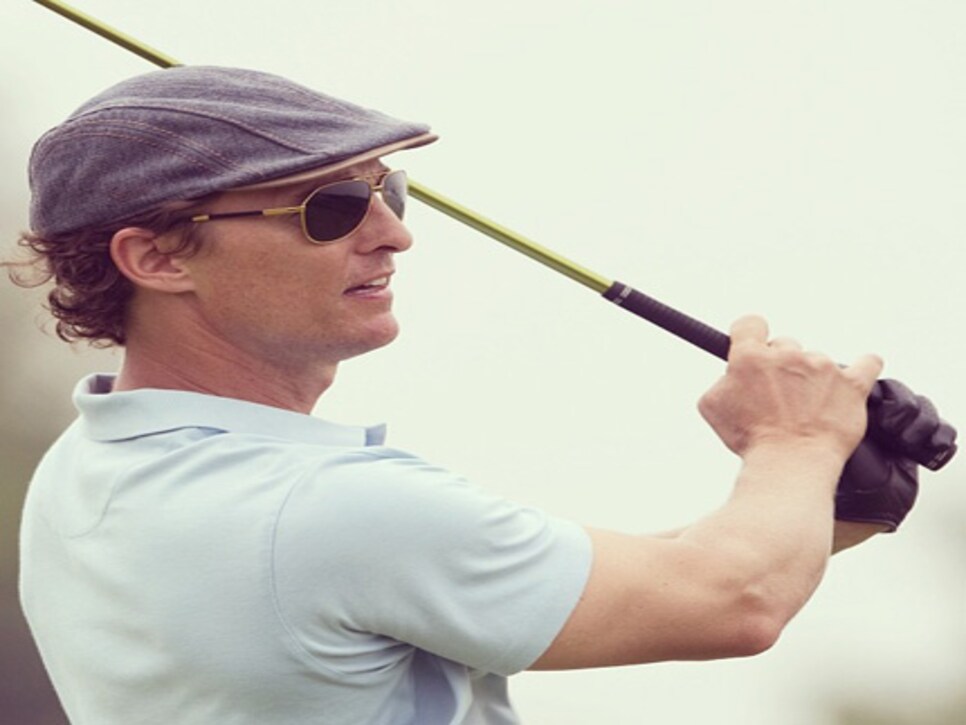 Golf Digest @golfdigestmag
Matthew McConaughey is the only Oscar-nominated Best Actor who plays golf. Advantage, McConaughey.
Paula Creamer @paulacreamer1
Winner winner!!!!!!!!! Whoop whoop!!! Wow!!!
PGA Tour @pgatour
The last man standing at The #HondaClassic. Congrats to Russell Henley! #PGATOUR
Nike Golf Disciple @nikegolf_disciple
Go Dad!!! @lindseyvonn and Sam smile for Tiger(courtesy of @gctigertracker)
Natalie Gulbis @ngulbis
Valencia
Justin Rose @justinprose99
Officer @justinprose99 reporting for duty!! #speedpolice #distanceisthelaw #godsavetheQueen
Cheyenne Woods @cheyenne_woods
Volvik pro am today with my partner Chan Ho Park of the LA Dodgers.
Ian Poulter @ianjamespoulter
The family has another pony to the collection. One of 1990's most iconic Ferrari's Miami vice. 1990 One owner from new with 753 miles on the clock.
Ben Crane @bencranegolf
My family is in it to end it. Proud to stand with them and millions of others in the fight against human trafficking. #enditmovement
Jessica Korda @thejessicakorda
Safe to say birthday week has kicked off in style! Thank you #Sentosa #21 on the #27th
Jordan Speith @jordanspieth
Had a really cool @underarmour @espn shoot today with Tom Brady! Going to air around Masters time check it out #TrumpLA #TeamUA
Golf Review Guy @golfreviewguy
New SeeMore putter review is up. Check it out! #golfreviewguy #golf #grass #putter #putters #golfreview #outside #seemoreputters #seemore @seemoreputters