Social Media
Photos: The Week in Golf Instagrams
Jack Nicklaus takes to the ice, Michelle Wie gets new earrings and the Presidents Cup is played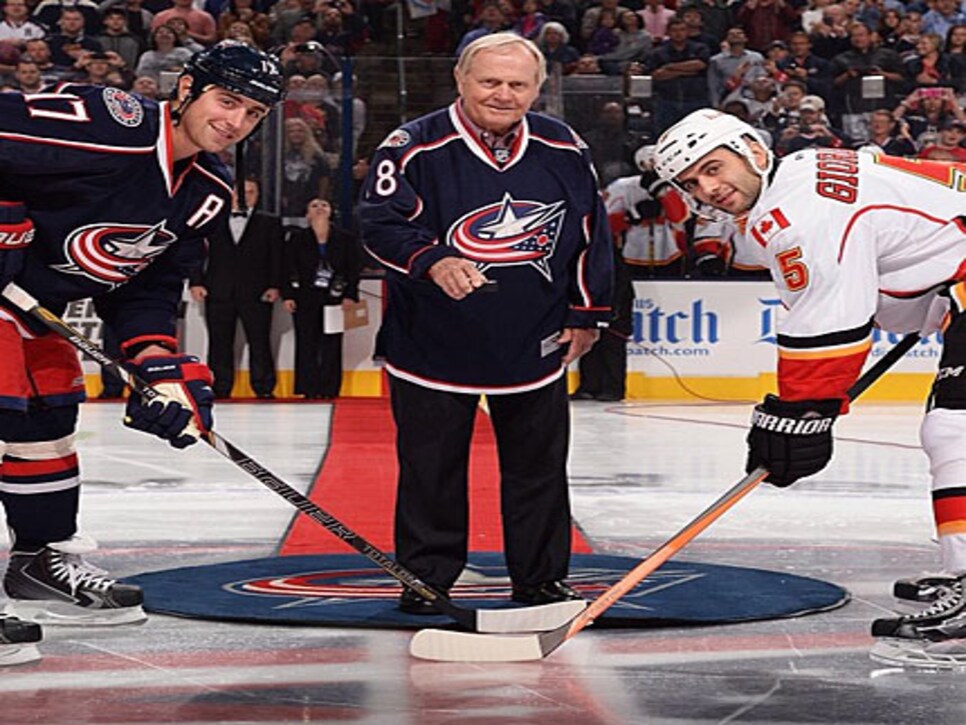 Jack Nicklaus @jacknicklaus
Columbus, Ohio, native and hometown hero Jack Nicklaus brings more than 18,000 rabid fans to their feet at Nationwide Arena when he drops the ceremonial puck to open the NHL season for the Columbus Blue Jackets in a game against the Calgary Flames on Friday night. #nicklaus #goldenbear #bluejackets #calgaryflames #nhl #hockey #golf #columbus
Nadine Moze @nadinemoze
The Presidents Cup team! #thepresidentscup #presidentscup #usa #fatheads #columbus
Palden Tshering @palden
Just me and my driver ...
Rickie Fowler @therealrickiefowler
A little football in Stillwater @osuathletics #GoPokes
I Love Golf by Caleb C @ilovegolfvideo
Tbt - Caleb C's winter putts for the #ilovegolfvideo ! The verse: "I can even Golf All year round - Did YOU ever sink a putt with snow on the ground?!" Watch the full video at www.iLoveGolfVideo.com #wintergolf #snowputts #tbtgolf #CalebC was so excited to be #featuredon @golfchannel .com #foxsports #cbsgolf @mashable @aol #golfdigest #golf .com #cnn #abcnews #wfmz #yahoo & more! We made the #video #justforfun
J.D. Cuban @jdcubes
a soggy saturday at the presidents cup. #golfdigest #golfdigestmag
Morgan Pressel @mpressel
F1 lawn art...why not? #reignwoodlpga #china #lpga
Amanda Dufner @aduf99
Presidents Cup 2013.
rhctimm @rhctimm
Foggy fade #36holes #golfdigest @djmongoven @melvingries @jelle12
Michelle Wie @themichellewie
T-rex earrings today! #rawr
PGA Tour @pga_tour
Here's how Jason Day and his caddie recharged during the weather delay. #PresCup
Matt Ginella @matt_ginella
On 11.11.93, at the 9th at Lake Nona, Freddie being Freddie ...