Social Media
Photos: The Week in Golf Instagrams
Major fun, good reading and hanging out in a truck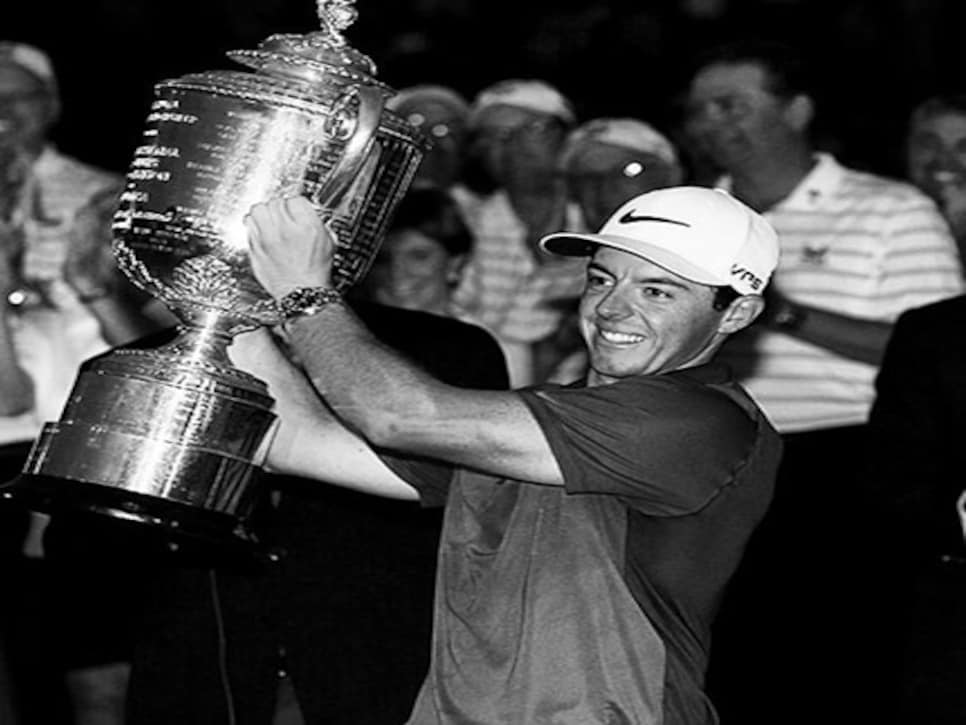 thegreentrousergolfer @thegreentrousergolfer
What a beast #golf #numberone #pgachampionship #winner #major #top #rorymcilroy @rorymcilroyofficial 1
Michelle Wie @themichellewie
Had an amazing time shooting with @golfdigestmag today
Rickie Fowler @therealrickiefowler
All in all it was a great week and a great year in the majors . . . this one just stings a bit because I knew I could win it #FueltheFire #patience #Top5 #Repost from @golfdigestmag
LPGA Tour @lpga_tour
LPGAWinnerSelfie with Mirim Lee #grgyle
Chad Coleman @hashtagchad
No room for error on the approach shot to the 13th at Valhalla, which features an island green surrounded by a stone wall. #PGAChamp
Blair O'Neal @blaironealgolf
When in New Hampshire . . . Order 3 1lb lobsters! Fueled up for my 9:10 am tee time mañana! #myfavefood I finished 2 outta 3 #StonebridgeCC
Jack Nicklaus @jacknicklaus
Throwback Thursday: The @pgachampionship was last played at Jack Nicklaus-designed Valhalla Golf Club in 2000 -- which was also the year Nicklaus played in the event for the final time. #tbt #valhalla #pgachamp #louisville #nicklaus #jacknicklaus #goldenbear @pgachampionship
Cleveland Golf @clevelandgolf
Two freshly made wedges for @keeganbradley1 at Valhalla. What do you think? Red or Green?
Jessica Korda @thejessicakorda
I'm ready . . . I'm ready . . . #waterworks
srscastle @srscastle
Waiting for Bubba. @msallen77 #pgachampionship #valhalla #southernliving #louisville
Justin Rose @justinprose99
Afternoon on the @taylormadegolf tour truck. #SLDR #loftup #uspga
Michelle Wie @themichellewie
Thanks for your support guys . . . Anyone want to sign my splint?