Social Media
Photos: The Week in Golf Instagrams
McIlroy wins, Nicklaus gives thanks and Colsaerts feeds the kangaroos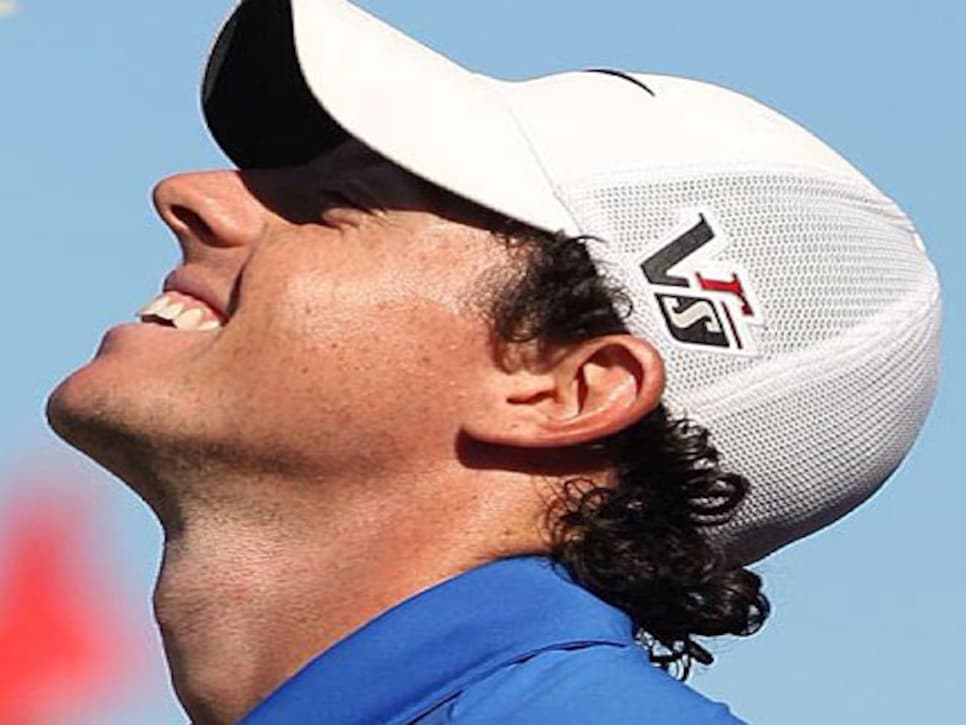 nikegolf disciple @nikegolf_disciple
All things are possible for those who believe.@McIlroyRory @nikegolf @NikeGolfEU #TeamNike #Victory
Morgan Pressel @mpressel
Happy Thanksgiving!! #gobblegobble #ipreferturkeyfordessert
Jennie Kushner @soleofthesouth
Dufner's choice of koozie after the #auburn win #ironbowl #soleofthesouth #pgachamp #jasondufner #2014 big things coming @aduf99 @danamx2 @arboyd99
Ashley Mayo @ashleykmayo
Turnberry Isle Resort & Golf ClubThere's no place else I'd rather spend a late afternoon.
Jack Nicklaus @jacknicklaus
A Thanksgiving message from Jack: "When I look back on my life, without question, the one thing I am most proud of and thankful for is my family, and that I have been able to accomplish all I have while putting family first. You can fill a mantle with all the trophies in the world, but they mean nothing without those smiling faces in the family photos on the wall beside the mantle." #thanksgiving #nicklaus #golf #goldenbear #family
Ron Kaspriske @ronkaspriske
A golf artifact: The restricted-flight Cayman ball. Designed by MacGregor at the request of Jack Nicklaus in the 80s for short courses. #golfdigest
Natalie Gulbis @ngulbis
Black Friday shopping with @stefaniegliko
Rickie Fowler @therealrickiefowler
Now this is how you babysitlil JG just hanging ... don't worry he crawled in on his own!
John Daly @pga_johndaly
Happy Thanksgiving to all my fans with all my love! From South Africa have a healthy & safe holiday! God Bless all of you! #God #Family #Grateful #Friends #Thankful #Eagles #Birdies #NoTurkeys
PGA Tour @pga_tour
When in Melbourne ... Nicolas Colsaerts spent some time with these Australian natives after this week's #WorldCupGolf. #PGATOUR
Michelle Wie @themichellewie
Time to walk off all that turkey
Chlöe Levins @chlevins
Can I get a ruling? @golfdigestmag #thanksgiv #family #golf #frozen