Social Media
Photos: The Week in Golf Instagrams
Canada, free coffee and vacation time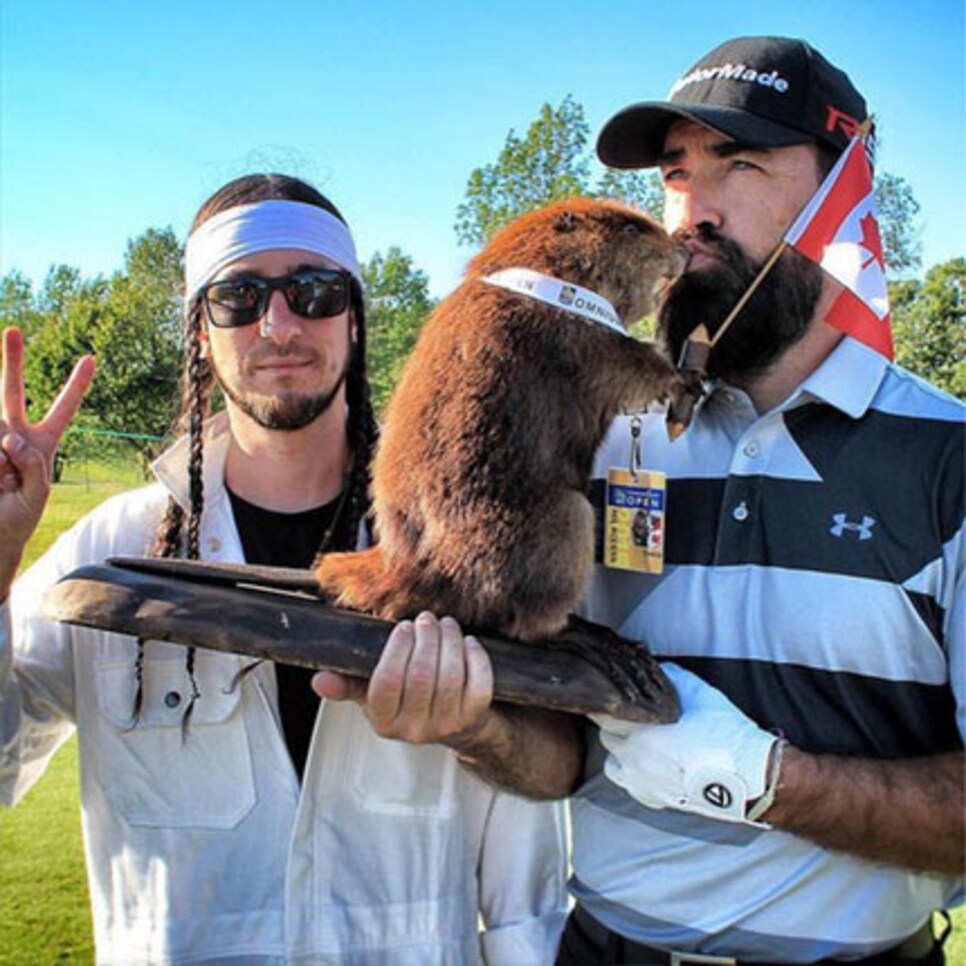 Taylor (Beard Guy) @walkofftaylor
Loving the Canadian Open beaver, with caddie phenom Gianni. #proam #canadianopen #walkofftheearth
The Golf Journal @thegolfjournal
Moments after sinking his 20ft birdie putt on 18! Awesome win Jason Day! @adidasgolf @pgatour
Ian Poulter @ianjamespoulter
A very special day for a great cause. @GaryPlayer invitational. Thank you for the work you do Gary. #Legend #BlackNight #AlwaysGivingBack
Jaye Marie Green @jayemgreen
What a great week! Yay @lexi #meijerclassic #lpga
LPGA Tour @lpga_tour
Happy Birthday to @cheyenne_woods! we hope you have a wonderful day!
Paul Dunne @pauldunne11
Haha brilliant! Looks like I'm not sleeping for a while!
Shawn Thorimbert @shawnthorimbert
Annika Academy student Natalie Quinones prepares for the US Kids World Championship at Pinehurst where she'll compete in the girls 8 year old division. Congratulations Natalie
Golf Channel @golfchannel
This young man has a bright future. 15-year old Cole Hammer, the third youngest player to ever qualify for the #USOpen when he played Chambers Bay last month, won his opening match in the U.S. Junior Amateur on Wednesday.
Sandra Gal @thesandragal
Back in Michigan :) Played a practice round with MJ Hur today. #likeagirl
Ben Crane @bencranegolf
The only people nicer than Canadians are Canadians on a golf course on an 80° day. Perfect conditions at Glen Abbey
Danielle Kang @daniellekang
I bought color pens today!! #StabiloPens #MiniCanvas #testing
Michelle Wie @themichellewie
Basking in the positive vibes #goodvibesonly #healbodyheal
Jesper Parnevik @jesperparnevik
Miss the old golf balls that were wrapped like expensive chocolate bars ...
Paulina Gretzky @paulinagretzky
Vacay with my babe @djohnsonpga
Galf App @galfapp
Happy Sunday ... Sit back and relax