News
U.S. Open 2020: Here's how close the U.S. Open was to being played in December in Los Angeles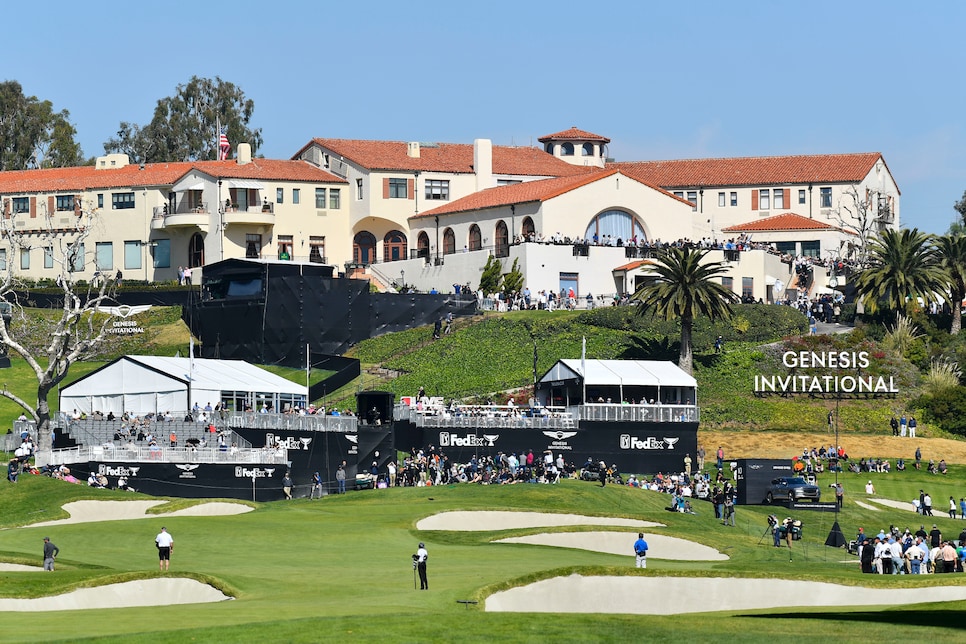 Riviera Country Club seemed like a prime candidate to host the U.S. Open if the USGA moved the championship to Los Angeles in December.
Brian Rothmuller/Icon Sportswire
Earlier this week, my colleague Joel Beall summed up very well the minor miracle that is having the U.S. Open this week at Winged Foot Golf Club. In and around Westchester County was where the COVID-19 pandemic first flared up in the United States. And when the USGA decided it needed to postpone its signature championship from its original June date, there were plenty who would have bet that a new location would also be in the offing.
Indeed, USGA brass previously acknowledged that conversations took place about moving the rescheduled championship out of the New York area to another location that did not have the added burden of needing to use state and local resources to contain the coronavirus.
On Wednesday, during the USGA's annual press conference ahead of the championship, however, we heard more definitively just how close officials were from leaving Winged Foot. USGA CEO Mike Davis explained that as the leaders of PGA, LPGA and European Tours, along with those who oversee the four men's majors, met to try and put together a new global golf calendar, it appeared the Open Championship would slide to September, the Masters to November and then the U.S. Open would move to the very end of 2020.
"To be very transparent with you, we thought we were going to be playing the U.S. Open in December in Los Angeles," Davis said. "We were that close."
So close that the day before the public announcement in April of the new schedule, the USGA was still working under that assumption. Exactly where in Los Angeles is unclear, although the working assumption among USGA partners was that Riviera Country Club would be the likely host. But then the R&A decided to cancel the Open Championship, freeing up the September window for the USGA to hold the U.S. Open, and give Winged Foot a chance at remaining as the host venue.
"Mike said, rightly so, we looked at every scenario, but we knew what Winged Foot was, and we wanted to be here," said John Bodenhamer, USGA senior managing director of championships. "And when that September date came, I can tell you Mike and I looked at each other: Let's go. Let's do this."
And with that, Winged Foot's sixth U.S. Open was once again a go for 2020.