News
U.S. Open 2020: Why the USGA needs to get it right at Winged Foot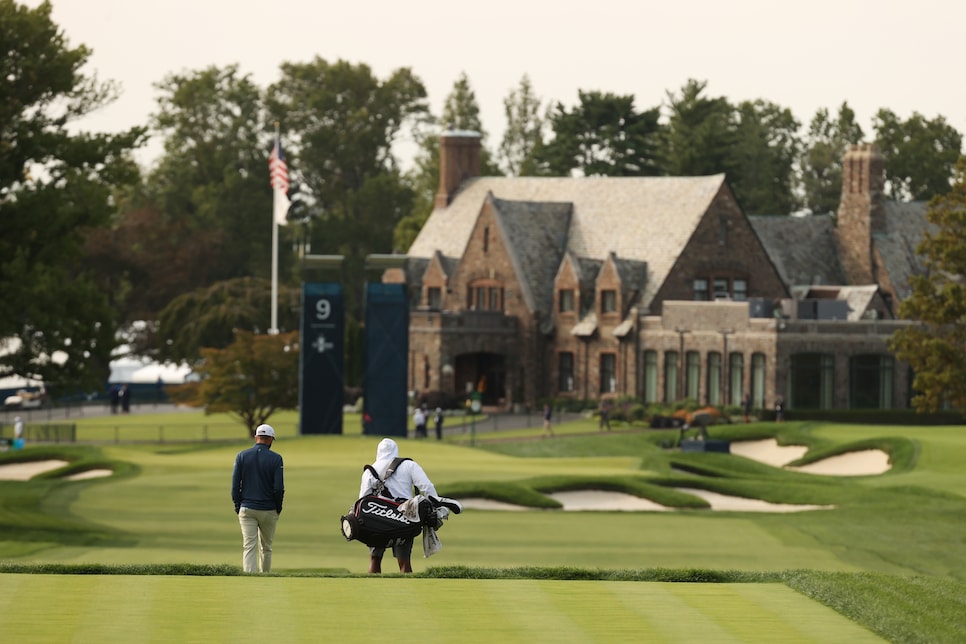 MAMARONECK, N.Y. — Without fail, the glance comes. During a serpentine putt that, no matter how softly tapped, manages to pass its destination. After an approach trickles down a false front or ricochets from a green's back tier. When a ball disappears into the rough, and especially when it's advanced just yards out of it. That is when the glance, from player to caddie to coach, appears.
Tiger Woods compared Winged Foot to Oakmont and Carnoustie, just in "sheer difficulty without even doing anything to it." Justin Thomas said it's the hardest course he's ever played, with Rory McIlroy chiming in that it tests every aspect of the game. It is a symphony the USGA loves to hear. And a sound it desperately seeks to keep in tune.
The USGA needs to get this U.S. Open right. Yes, that has been said before. In 2018 at Shinnecock Hills, to avoid missteps of the immediate and distant past, and again last summer at Pebble Beach, after those missteps were astonishingly repeated at Shinnecock. But lest you think this is a media-driven story or a narrative that will shadow the championship in perpetuity, know it's one both sides—players and management—acknowledge.
Last summer's championship at Pebble Beach put a needed band-aid on the USGA's multiple cuts, but scars take time to heal. In talking with USGA officials this week, it is clear the governing body went out of its way to stay out of its way at Pebble. It erred on the side of caution in the test presented. Partially to keep itself out of headlines, partially to ease the transition of John Bodenhamer taking the set-up reins from USGA CEO Mike Davis. "We wanted to make sure we showed the best Pebble Beach had to offer," Bodenhamer said, "and it led to some exciting golf."
However, professional golf visits Pebble annually, giving the USGA a roadmap of sorts in how to conduct its tournament there. Pebble is one of the most aesthetically pleasing courses in the world, but it's a bit short on strategic nuance: With its small greens, there's a finite number of hole locations to choose from. In short, there's not a lot of ways to mess Pebble up.
The same cannot be said for Winged Foot. The West course already had some of the most undulating putting surfaces in American golf before Gil Hanse's restoration expanded the greens by nearly 25 percent. Though some of the quadrants cannot hold a flag, they have put an emphasis on being on the proper section of the green. Find yourself on the wrong shelf or off the green entirely, and your short game will be put to the fire. That then impacts each step along the way to the green. Tightening up your approach game becomes more critical, to say nothing of being accurate off the tee thanks to rough thicker than an alpaca.
It all adds up to one of the most thorough examinations in the sport, on a course where only two players in five previous U.S. Opens have finished under par. Players expect a bruisin'. How much they are willing to take is a different matter.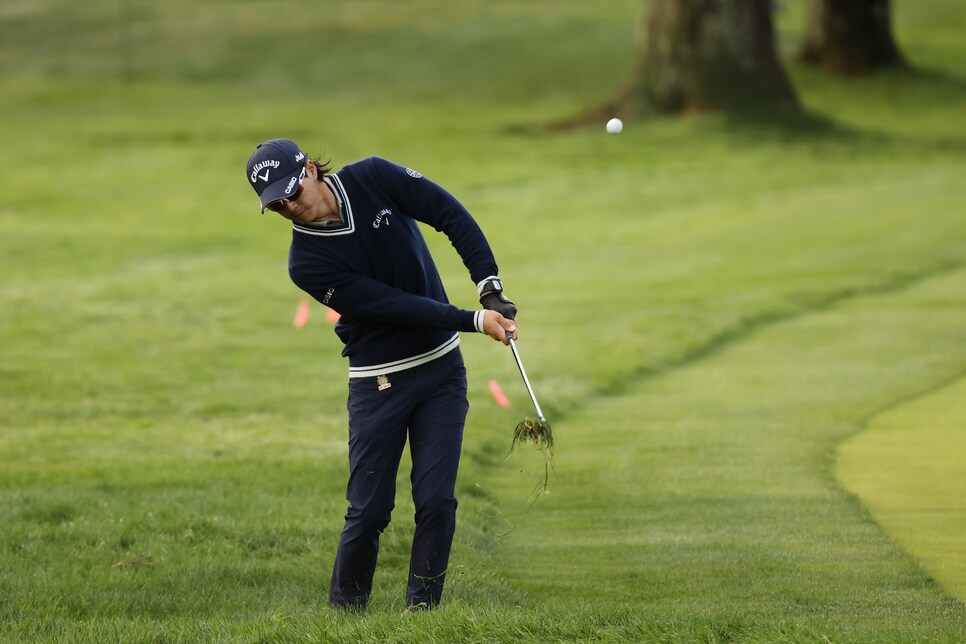 Ryo Ishikawa slashes his way out of Winged Foot's thick rough during a practice round Tuesday.
Gregory Shamus
The rapport between the USGA and players has improved since Shinnecock, even with a slight hiccup earlier this year after the release of the Distance Insights report. But all it takes is a few bad pins or firm greens to make that relationship vulnerable once more. It was a sentiment telegraphed by some of the biggest names on Tuesday.
McIlroy said "something would have to go seriously wrong to get into the realms of goofy golf" setup at Winged Foot. Thomas added that only bad pins would change the setup from challenging to "stupid." Jon Rahm mentioned he wouldn't be surprised if "extra effort" is put in to make the winning score over par. "Knowing this golf course and the history, they have a reputation to maintain," Rahm said.
The insinuation is clear: This course is tough enough as it. Let it be.
For his part, Bodenhamer says he has heard the message, loud and clear. "The setup you'll see this week reflects the challenge this golf course presents," Bodenhamer said. "We will let Winged Foot be Winged Foot." And thus far they have: Aside from playing at the back of tee boxes and the rough being a few inches higher, this is the same presentation a normal WF member faces. It's a solid strategy, for any mistake made this week at Winged Foot … well, there are just some corners you can't turn back around.
Which is why the players' optimism is blanketed with a layer of caution. They have been burned before. Same goes for the USGA. Despite the overwhelming positive response from players, Davis knows it will be a different matter come Thursday. "The players haven't put a pencil in their hand yet," he said on Wednesday, "so we'll wait and see."
Last year welcomed a detente between players and the USGA. Another U.S. Open without controversy, at a course that embodies the best the tournament can be, will solidify that bond. "Part of the lore of a U.S. Open is it's a very tough golf course, hopefully set up in a fair but a stern manner," Bodenhammer said.
"Fair but stern." That will be the test at Winged Foot for both players and governing body.