Payday at The Country Club
U.S. Open 2022: USGA sets U.S. Open purse at a record high for men's majors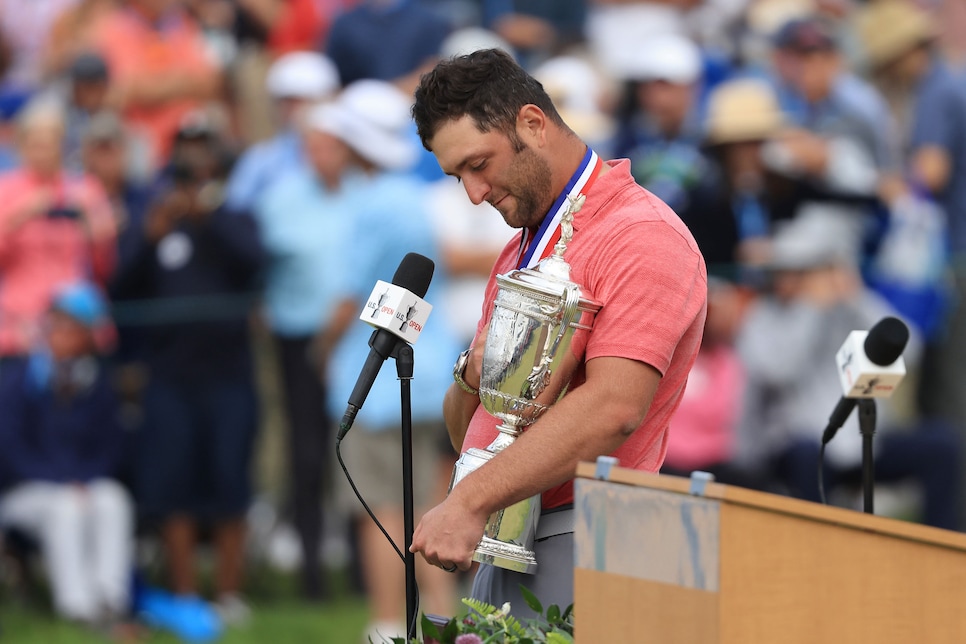 BROOKLINE, Mass. — They're playing for history at the U.S. Open this week, a major championship title being something everyone in the 156-player field aspires to win. But they'll be playing for a historic amount of money, too.
On Wednesday, USGA CEO Mike Whan announced that the overall purse for the U.S. Open has been bumped up to $17.5 million, a $5 million increase from 2021. In turn, the winner at The Country Club on Sunday will receive $3.15 million, up from the $2.25 million Jon Rahm took home a year ago at Torrey Pines.
The announcement elevates the U.S. Open into the most lucrative of the four men's majors, a title previously shared by the PGA Championship and the Masters. Both of those championships raised their purses earlier this year to $15 million.
It's not so coincidental that the majors would make such substantial moves with their prize money payouts. Much has been made of late about how much is being made by professional golfers. Massive prize money payouts have fueled interest in the upstart LIV Golf Invitational series, which paid Charl Schwartzel $4 million for his individual victory at last week's debut event with $20 million given out to the 48 competitors.
On the PGA Tour, the overall prize money payouts in the 2021-22 season have jumped to $427 million, up from $367 million the previous year. And the Players Championship still has a bigger prize money payout ($20 million) than any of the four majors.
The USGA's increase for the U.S. Open comes after nearly doubling the purse this year for the U.S. Women's Open, handling out $10 million to the field.
MORE U.S. OPEN COVERAGE FROM GOLF DIGEST