News
U.S. Open 2020: Everything you need to know about the 13 amateurs competing at Winged Foot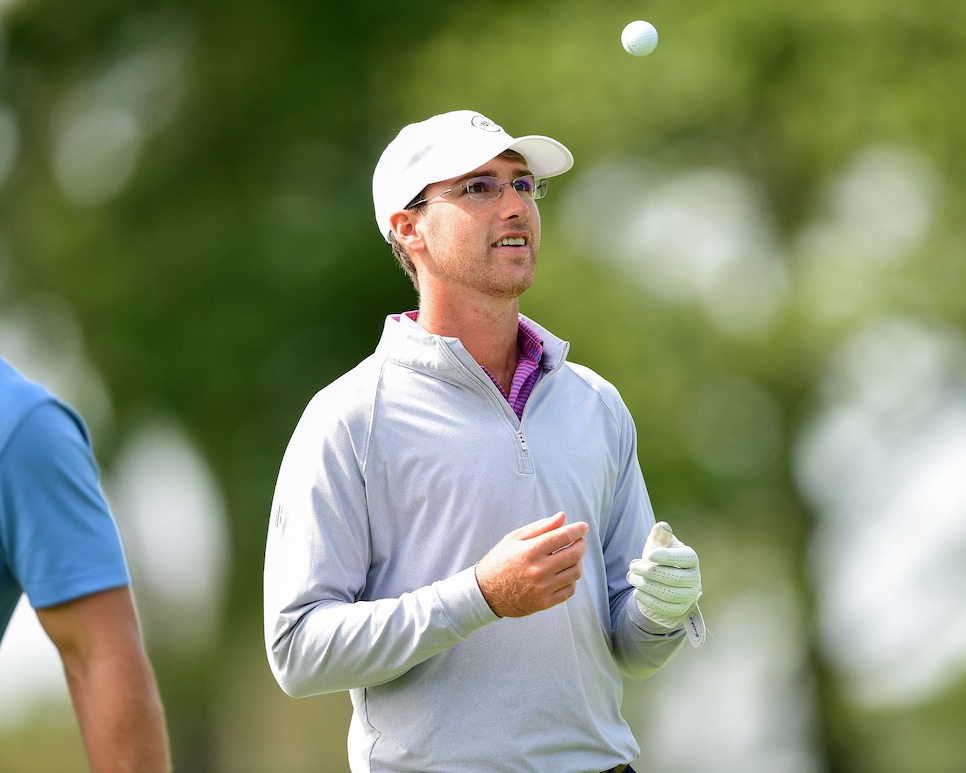 Andy Ogletree, the 2019 U.S. Amateur champion, enjoys a moment of levity during a practice round Monday at the U.S. Open.
Robert Beck
If the U.S. Open is played with no fans, is it still a U.S. Open? The answer, of course, is yes. But the experience at Winged Foot isn't exactly what most have come to expect from a major championship.
"It is a shame because Harding [Park] and here are just two terrific major championship venues, especially here in New York with the very passionate fans that they have here," Justin Thomas said on Tuesday. "To not be able to experience that takes away a lot of a championship, let alone a U.S. Open, especially coming down the last nine and on Sunday, it's going to, I think, have a big impact."
And that's a tour pro who has won a major talking.
You can imagine then the surreal feeling this week has brought for the 13 amateurs playing at Winged Foot, nine of whom are competing for the first time in a major championship. It's a moment they've doubtlessly been dreaming of for years. To have things play out as they have, well just add it to the list of things COVID-19 has squashed in 2020.
Ironically, though, the unusual circumstances this year's amateurs find themselves in may make it easier for them to succeed than under normal circumstances. With only family and friends and some Winged Foot members looking on, the U.S. Open will be reminiscent of the amateur and college events the baker's dozen play in regularly. In turn, the pressure these golfers feel might not be quite so strong without the specter of 35,000 vocal New Yorkers offering their opinions on anything and everything.
That said, fans or not, all 13 amateurs are preparing for what is likely the biggest tournament of these golfers' lives, on a tricky course that might be the most difficult they're ever faced.
"I'm just really looking forward to be able to start competing," said John Augenstein, a fifth-year senior at Vanderbilt who earned his spot by finishing runner-up in the 2019 U.S. Amateur. "It's such a long week from the time you actually get here until the time you tee off and there's a bunch that goes into preparing – practice rounds, practice before and after rounds.
"You try to keep it as light as possible because it's a tiring week, but you also want to make sure your game is in the right spot both mentally and physically."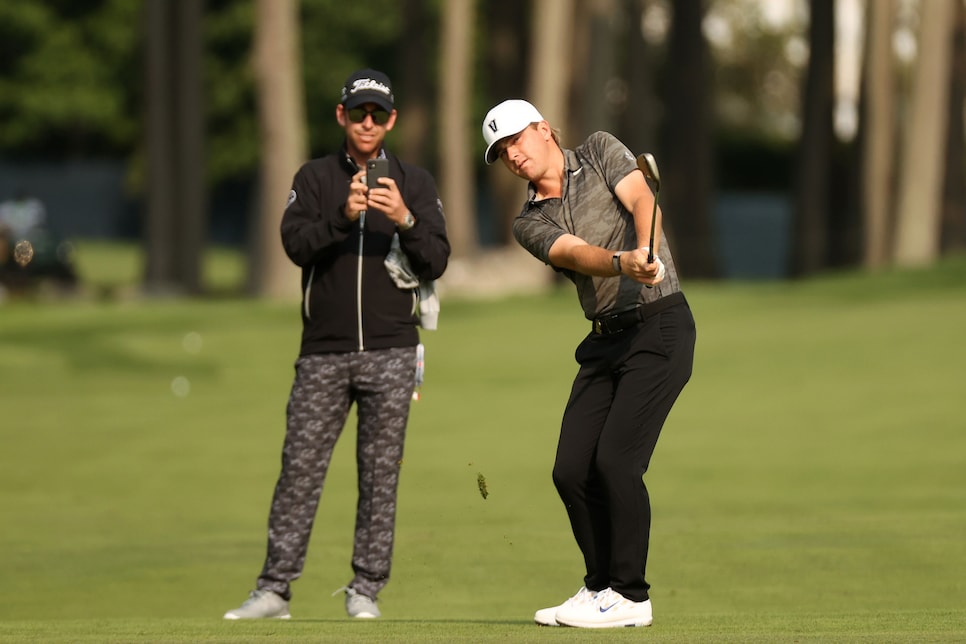 Vanderbilt's John Augenstein practices on Wednesday ahead of this week's U.S. Open.
Gregory Shamus
Amateurs have had recent success in the U.S. Open. A year ago at Pebble Beach, Viktor Hovland tied for 12th and broke the record for lowest 72-hole score for an amateur (four-under 280), erasing a mark set by Jack Nicklaus in 1960.
You have to go back to 2007 at Oakmont for the last time the Open didn't have at least one amateur make the cut. And given the way these amateur have found their way into the field at Winged Foot—seven are straight from the top of the World Amateur Golf Ranking—we're not talking about guys who caught proverbial lightning in the bottle to play here. They are among the very best amateurs in the world.
Given the caliber of this year's group, there's no reason to believe that streak comes to an end this week. The real question is how many will be playing all four rounds.
Here is our breakdown of the players and their chances of making it to the weekend and vying for low-amateur honors. To manage the large group, we've got them categories of confidence—3 being my best bets to make the cut, down to 1 being the least likely (And within each confidence level, players are ranked in descending order of confidence.)
Confidence Level 3
John Augenstein, 22, Owensboro, Ky.
Takumi Kanaya, 22, Japan
Davis Thompson, 21, St. Simons Island, Ga.
Preston Summerhays, 18, Scottsdale
Sandy Scott, 22, Scotland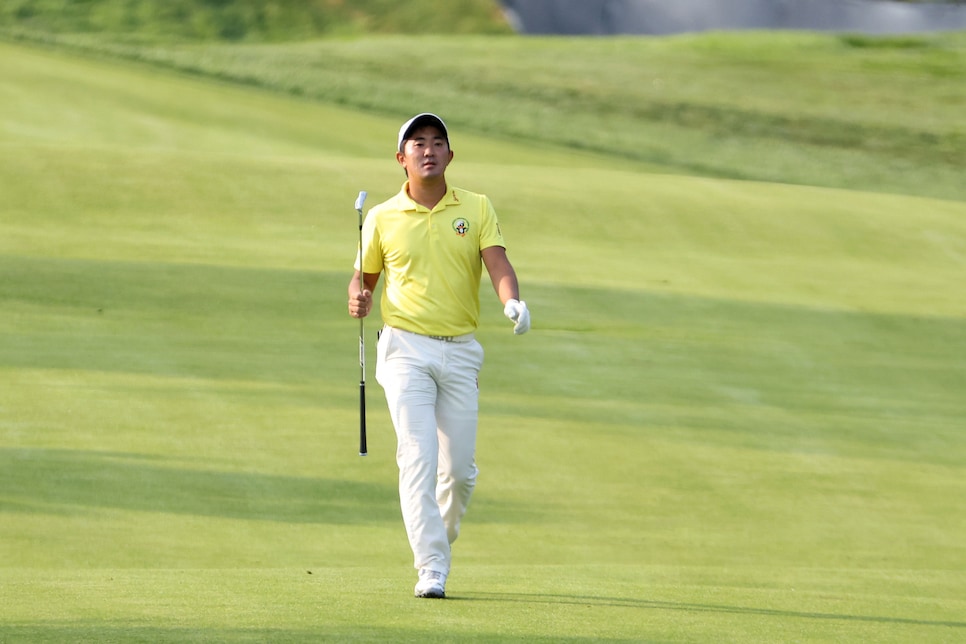 Japan's Takumi Kanaya is the No. 1 ranked amateur in the world and is set to play in his second career major after earning low am honors at the 2019 Masters.
Jamie Squire
Augenstein postponed turning pro this summer and decided to return to Vanderbilt for a fifth year in part to play at Winged Foot (and in November's Masters) thanks to exemptions into both off his runner-up in the 2019 U.S. Amateur. Despite the uncertainty of his future, his game has remained sharp and would seem well-suited for the challenge of Winged Foot. … Kanaya (above) was the low amateur in the 2019 Masters after winning the Asia-Pacific Amateur the previously fall. He's won a pro event on the Japan Golf Tour and just finished the fall as the No. 1 ranked golfer on the World Amateur Golf Ranking, earning the McCormack Medal and a spot in the 2020 U.S. Open. ... Like Augenstein, Thompson has had a strong year competing in the amateur events that remained on the schedule, winning the Jones Cup and reaching the quarterfinals of the Western Amateur. He's also finished T-23 in the 2019 RSM Classic on the PGA Tour. … Summerhays, the 2019 U.S. Junior champ, is the son of instructor Boyd Summerhays, coach to Tony Finau, and became the youngest winner of the Sunnehanna Amateur in July. He heads to Arizona State for college next fall, and has been around tour events/majors before, so he doesn't have to worry about being star struck. … Scott, a member of the GB&I Walker Cup team in 2019, will have his Texas Tech coach Greg Sands on the bag this week.
Confidence Level 2
John Pak, 21, Scotch Plains, N.J.
Ricky Castillo, 19, Yorba Linda, Calif.
Andy Ogletree, 22, Union, Miss.
Lukas Michel, 26, Australia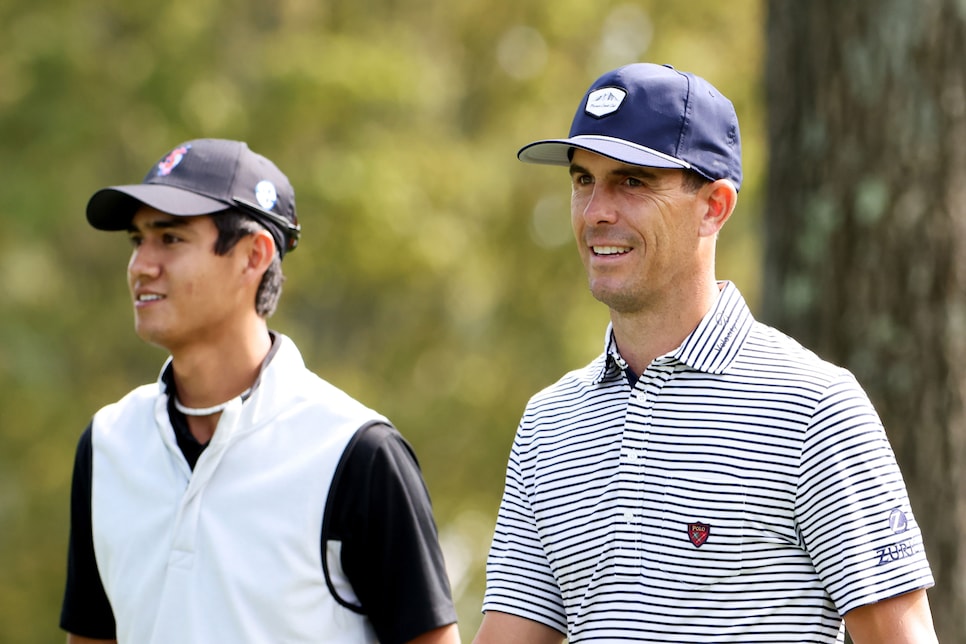 Ricky Castillo, a sophomore the University of Florida, plays a practice round with former Gator Billy Horschel, who played as an amateur at the U.S. Open when it was last at Winged Foot in 2006.
Jamie Squire
Pak's resume at Florida State includes seven individual titles, which helped him earn a spot on the U.S. Walker Cup team in 2019. … Castillo, No. 2 in the World Amateur Golf Ranking, earned national freshman of the year honors at Florida last spring. He played his way into the semifinals of the Western Amateur in August but withdrew from the U.S. Amateur out of caution after showing COVID symptoms (he never tested positive). … Ogletree, like the man he beat (Augenstein) to win the U.S. Amateur at Pinehurst in 2019, has been in limbo about his amateur status, wanting to take advantage of the playing opportunities he'd earned in majors but also still exploring turning pro. He failed to make match play at this year's Amateur at Bandon Dunes and did not make a cut in three starts in PGA Tour events this summer. … Michel was the first Australian to win the U.S. Mid-Amateur in 2019. His father escaped from the Czech Republic in the late 1960s and eventually settled Down Under. Lukas is also a talented artist who enjoys drawing golf holes.
Confidence Level 1
Chun An Yu, 22, Chinese Taipei
James Sugrue, 24, Ireland
Cole Hammer, 21, Houston
Eduard Rousaud, 20, Spain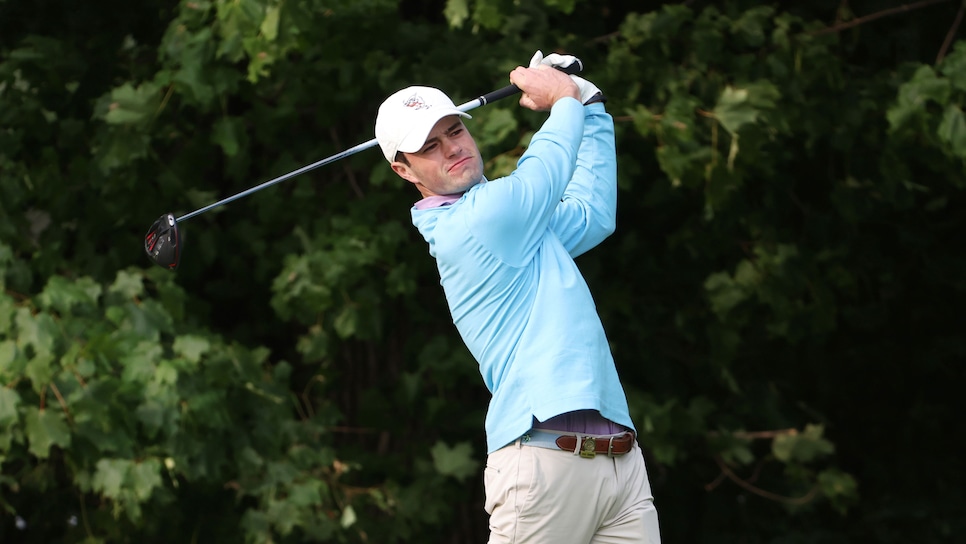 Cole Hammer is playing in his second U.S. Open, having qualified as a 15-year-old back in 2015.
Jamie Squire
Yu, an All-American at Arizona State, is playing in his third straight U.S. Open, having missed the cut at Shinnecock Hills and Pebble Beach. … Sugrue, the 2019 British Amateur champ, also has major experience after playing at the Open Championship last year at Portrush. … Not to be outdone, Hammer competed in the U.S. Open in 2015 when he qualified as a 15-year-old. … Rousand is just the second Spaniard to play in the U.S. Open as an amateur.