News
U.S. Open 2020: Will Winged Foot fight back? Plus other takeaways from Day 1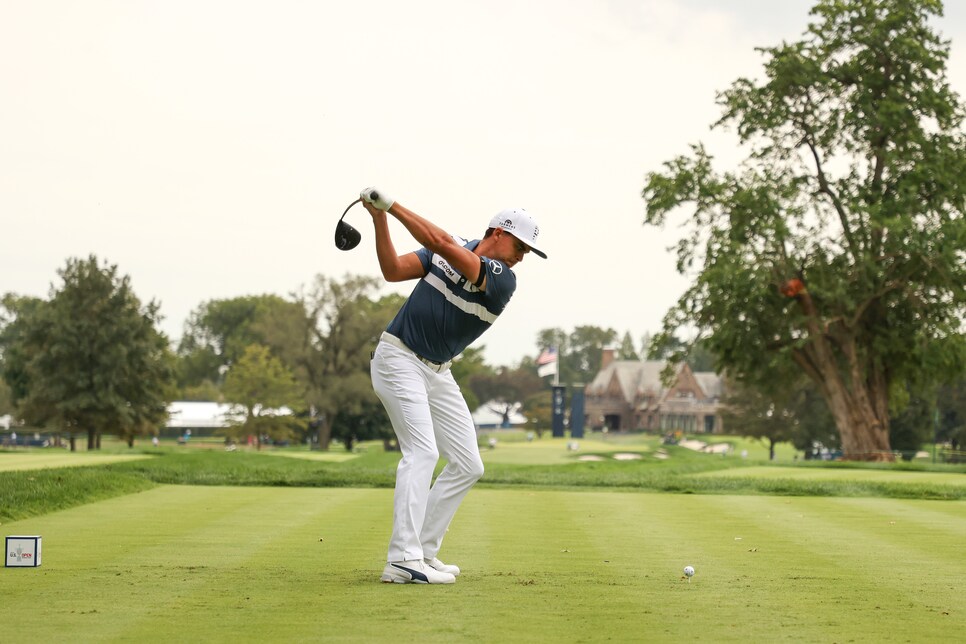 Fourteen years (and a few months) after one of the most brutal U.S. Opens in the championship's history, the golf world was expecting Winged Foot to beat down the 2020 field from the opening tee shot. Very early on during Thursday's first round, however, it was quite clear that was not going to be the case.
Could that change? That's the hope, at least from those of us who don't have to tee it up. When you wait all year for the U.S. Open, you want a true U.S. Open to break out. Only time will tell if one does.
Here are our four takeaways from Day 1 at Winged Foot.
Will Winged Foot fight back?
We were promised carnage. We were promised ejections. We were promised grind-it-out pars. On Thursday, we got something similar to an upper-echelon PGA Tour event, at least in terms of scoring. This is no disrespect to the actual golf course. It's a brute, on any day, in any weather and from any length. But these players have reached a level where they can tear it up just about anywhere when there is no wind and receptive greens. At the 2006 U.S. Open, there were 12 rounds under par for the entire week. Only one of them came in the first round, and it was shot by Colin Montgomerie, a one-under 69. Today? Twenty-one players shot 69 or lower. Thirty-two shot par or lower. We're not saying it played like TPC Scottsdale, but we were prepared for a much stiffer test than we got.
Again, can't stress enough just how good these guys are. This is still a course where danger lurks at every corner even in the most benign conditions. My boss Sam Weinman, these players are not. Justin Thomas, the Day 1 leader with a five -under 65 (the lowest Open round ever shot at Winged Foot) didn't just go low because conditions were ideal. He went low because he played like a boss.
"It was a really, really solid round of golf," said Thomas, who shot a five-under 65 to take the solo lead. "It's one of the best rounds I've played in a while tee to green. There are a couple things here and there that definitely could have been better, but I made sure all of my misses were in the right spot, and that's what you have to do at a U.S. Open."
The same goes for Patrick Reed (66), Matthew Wolff (66), Rory McIlroy (67) and everybody else that got into red figures. They all played very, very solid rounds of golf, and they were rewarded for it. But none of them were absolutely perfect, and it should require absolute perfection to shoot a score like five under in the U.S. Open at Winged Foot. Can the course fight back? It's going to need some wind and very little watering (or none at all), for starters. Many of the voices on the NBC broadcast seem to believe it's only going to become more difficult by the day, but for that to happen Mother Nature will need to cooperate. Some winds are expected on the weekend, and there is no rain in the forecast. If all goes according to plan, we still may get the U.S. Open we were promised after all.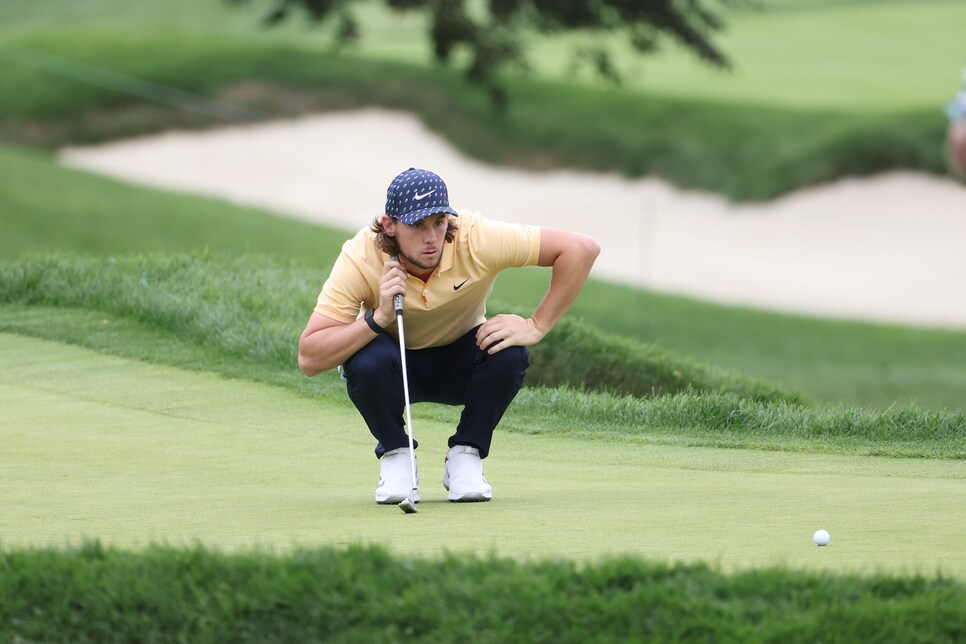 Thomas Pieters is back in our lives. For that we are grateful
No, Pieters didn't go through a brutal slump or fall off the face of the earth, but it sure feels that way. That's a product of him not playing much on the PGA Tour, meaning we see him much less. He also really hasn't taken that massive next step we all expected after the 2016 Ryder Cup (where he was Europe's top point-scorer), the 2017 Masters (where he tied for fourth) and the 2018 PGA Championship (where he tied for sixth). After Bellerive, the Belgian fell from 58th in the world to 108th in a matter of months.
But he's come on quite strong in the last year, picking up a victory at the 2019 Czech Masters last August, plus three top 10s on the European Tour in the year since. Despite his strong run of form, the 28-year-old still entered this week as a mega-longshot (he was over 200-1 at some books). After opening with a four-under 66, he looks primed to make anyone who took a chance on him rich.
What's changed in Pieters' life? Well, for one, he and his wife had their first child, a baby girl, in July. But even before her birth, Pieters, who has gone viral multiple times for snapping clubs in tournaments, had made it a point to not let his temper get the best of him, which was a key factor in his victory at the Czech Masters. So he began to mature BEFORE becoming a dad? Watch out. If his head and his game are in the right place on the same week, he'll be in the mix late on Sunday.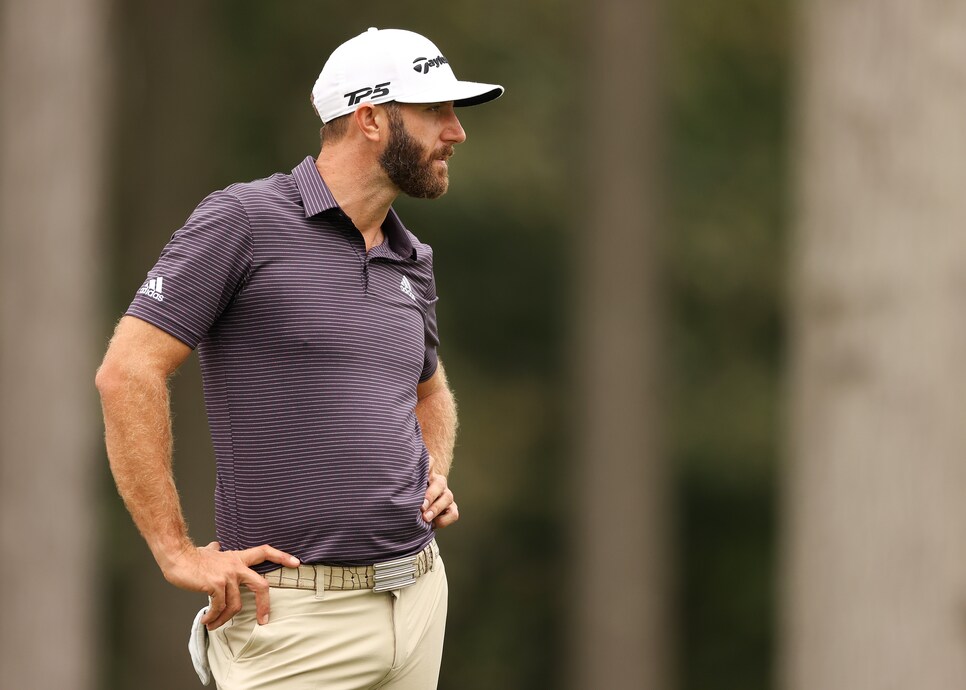 Apparently, golf is not that easy
Not everyone was able to tame the beast that is Winged Foot's West course on Thursday, which was to be expected. What was unexpected was one of those struggling players to be Dustin Johnson, the hottest player on the planet by a wide margin. DJ shot a three-over 73 in his opening round, finally proving once and for all that golf is actually a difficult sport (please note we're using the sarcasm font here). It's an especially difficult sport at Winged Foot, where you can't just roll in expecting your A-game to show up.
Can Johnson recover? Of course, though you could argue that he really put himself in a hole. If Thursday was the easiest day, he may be in big trouble. He needs a low one tomorrow, and then another on Saturday to truly threaten. It'd be such a shame to see him miss the cut, or finish in the back of the pack, after this run of form. It's incredible to watch him at his best, but it's so frustrating when his "best" shows up in the FedEx Cup Playoffs rather than in the majors.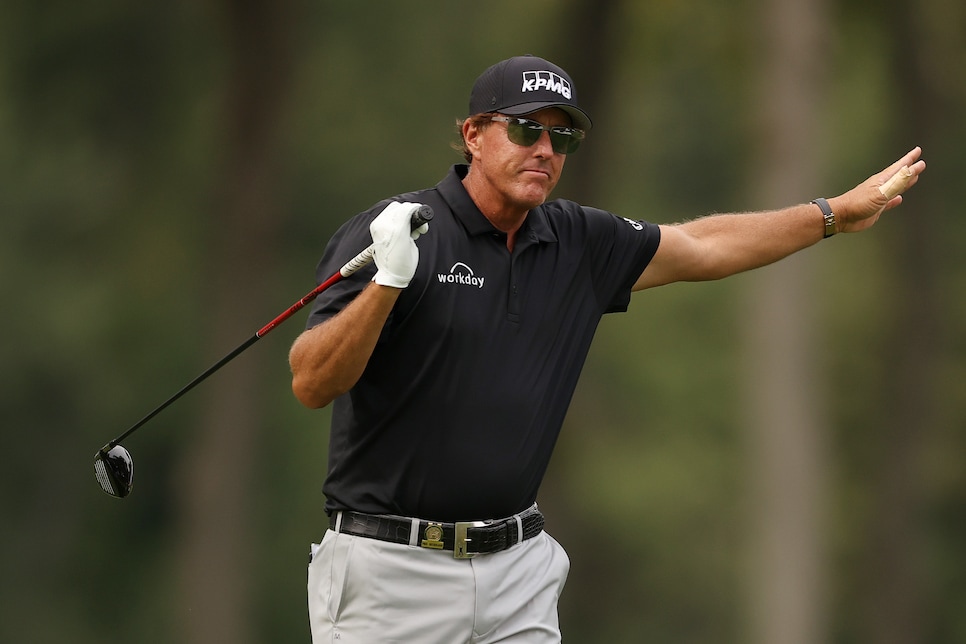 Hot take alert: Phil Mickelson is not winning this week
It's me, Skip Bayless Jr. Sorry if this is a Grade-A scorcher, but Lefty ain't getting it done. Through two holes, the fairy tale appeared to be a legitimate outcome. His birdie-birdie start without hitting a fairway had everybody feeling feelings. But as he quickly came to find out, you kind of have to hit the fairway at Winged Foot. Mickelson hit two the entire round, and he failed to mask his off-the-tee woes with some world-class putting. He currently ranks last in the field in strokes gained/putting, and 138th in strokes gained/off-the-tee. It all added up to a woeful nine-over 79, one stroke away from dead last. Count me among those who believes he can still contend and win on the PGA Tour, but on Thursday he looked like a guy much closer to being a full-time PGA Tour Champions player than a guy that can finish off the career grand slam.