News
U.S. Open 2020: Justin Thomas opens with 65, continues to prove he's a bad, bad man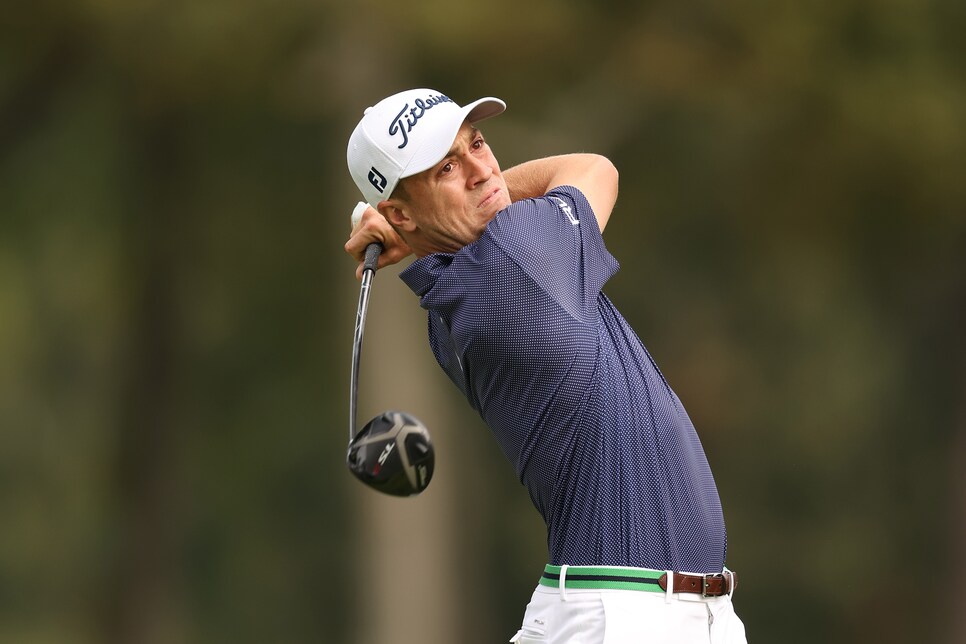 MAMARONECK, N.Y. — The word "test" is used ad nauseum when describing the U.S. Open, but no matter where it's contested the answer key remains the same: accuracy, patience, fortitude, power. And conviction. Lots and lots of conviction. It can be confused with hubris, and those lines are occasionally blurred. That's fine, for this is a championship where tepid souls go to die.
Should that seem crass, well, its past four winners are Gary Woodland, Brooks Koepka (twice) and Dustin Johnson—three fellas who make gunslingers appear meek. Which explains why Justin Thomas, a walking fusion of swagger and giddiness, has the early lead at Winged Foot off an opening-round 65.
"Yeah, it was a really, really solid round of golf. It's one of the best rounds I've played in a while tee to green," Thomas said. "There are a couple things here and there that definitely could have been better, but I made sure all of my misses were in the right spot, and that's what you have to do at a U.S. Open."
Sure, the leader board is not short on self-assuredness. Patrick Reed turned in a four-under 66, Rory McIlroy one behind at 67. Don't let the "(a)" next to his name belie the nerve of Davis Thompson, who stated after his opening-round 69 "I didn't really come here to be a tourist."
Yet it is Thomas who has cemented himself as golf's Alpha in 2020. Yes, Dustin Johnson had a heck of an August, but no one was more consistently in the mix than Thomas, posting 10 top 10s in 18 starts, winning three times and finishing runner-up twice, earning Player of the Year honors from the PGA of America in the process.
Moreover, is not just Thomas' play that's impressive but how he plays. Thomas exudes a persona that is best described as mild annoyance at what stands before him. "You think that tucked pin is gonna stop me? Take a seat, the show is starting." It borders on arrogance in the most complimentary way
Thomas carried that mindset into Thursday, announcing his presence on the second shot of the day, his approach side-spinning off an undulation and coming to rest two feet from the hole. Even with soft conditions, that's not a shot you're supposed to pull off at Winged Foot's first, a green as cruel as Cruella de Vil. It lit a sequence of fireworks for Thomas, making five birdies in his first 11 holes, highlighted by three consecutive birds starting at the eighth.
"I was in a really good frame of mind, and I was focused," Thomas said. "I just was sticking to my routine and playing every shot, as opposed to getting ahead of myself."
However, it's easy to strut when things are going well. What makes a bad man bad is staying tough in the storm. The back nine, as often happens at Winged Foot, did its best to humble Thomas. A downhill birdie putt somehow stayed short at the 14th. A handful of tee shots were good until they weren't, trickling into the first cut or rough. He found the bunker three times on the 16th and 17th. These knocks, to a degree, are expected; this is a U.S. Open after all. But when they are delivered back-to-back-to-back they can compound and sink even the strongest of ships.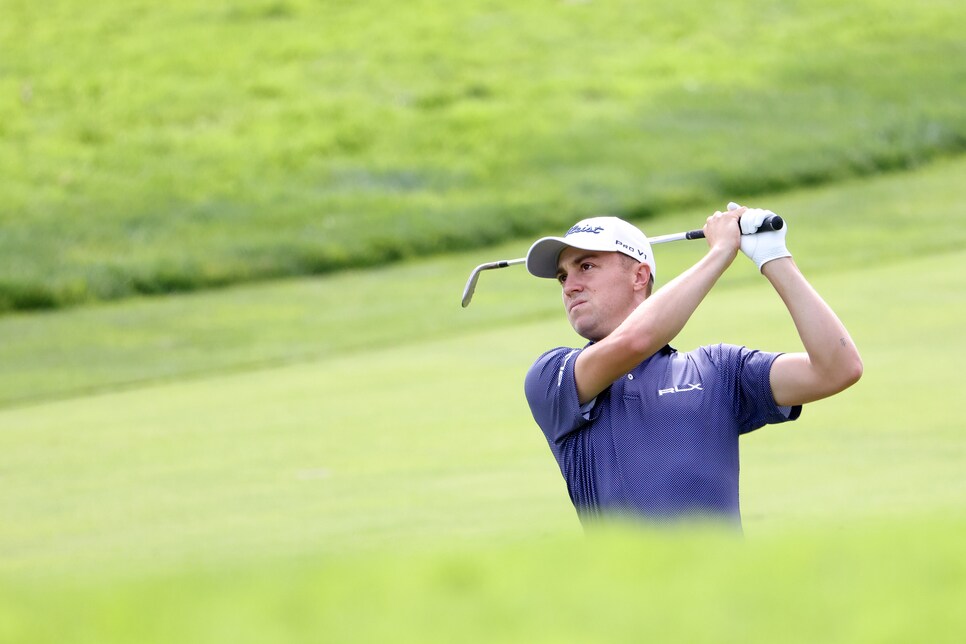 Thomas answered, and answered with vigor, converting from the sand at the 16th and 17th (going 3-for-4 on sand saves on the day) before sinking a serpentine 25-footer for birdie at the last for 65, the lowest round ever at a Winged Foot Open.
After such a show it's tempting to wonder where this is going and what it could mean. The canned response, particularly at a major, is to not talk about the next step until you've climbed the one in front of you. "It's helpful with three days left, but it's not even remotely close to being over," Thomas said. "As great of a round and fun as it was, it's over with now, and I need to get over it because I got 54 more holes to try to play well and shoot some good scores."
And that is all good and true. In that same breath, as transcendent as the 27-year-old has been to start his career, his record in the Big Four since his breakthrough at the 2017 PGA Championship has been lacking. Not terrible—four top 20s in eight starts—but not great, his T-6 at the 2018 PGA the only top 10 … and he was never really in weekend contention at Bellerive. Golf demands much from its elite. Those expectations can be unfair, but that is the deal with stardom.
It is also attention Thomas welcomes. While most described Winged Foot earlier in the week in the devilish tones its reputation conveys, Thomas noted it was "fun." That may strike some as sadistic, even a bit irreverent or ignorant. However, the best want to take on the best. He is not here to pay homage; Thomas is here to take names.
Maybe that's why Thomas asserted his will before the competition began, making a not-so-subtle remark that the USGA better leave Winged Foot alone. "Yeah, there's going to be a lot of high scores, but there will be some good scores, there will be some under-par scores, but if they got firm, they got fast, they got windy, they put pins where they shouldn't be, then, yeah, it would be stupid," Thomas said earlier in the week. "So it really just all depends on how the golf course is set up."
The USGA obliged. Thomas proved his words true on Thursday. That's what bad men do.