News
U.S. Open 2020: Phil Mickelson's adventures at Winged Foot picked up right where he left them 14 years ago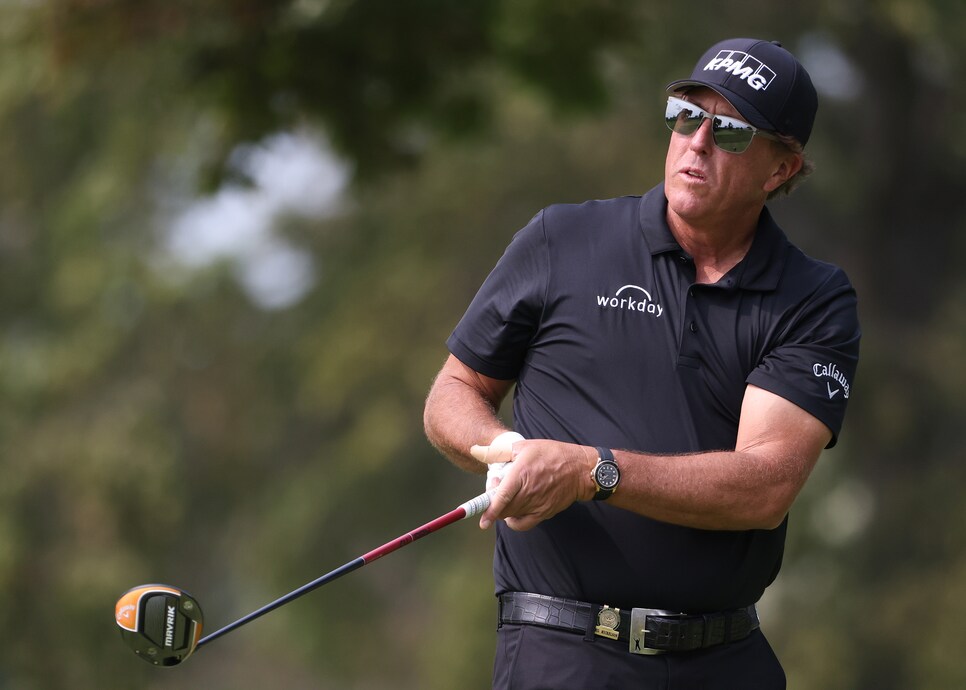 But we bring it back up because you need to appreciate how Phil started his round on Thursday at Winged Foot. Just yards away from the scene of the crime and the West course's 18th hole, Phil hit another flail to the left off the first tee on Thursday. And again, forgive us if we didn't see the irony in it.
But unlike in 2006, Phil hit a masterful escape from the trees and thick rough—a miraculous shot to six feet at the West course's complex first green. Take a look.
Phil made the six-footer for birdie, and then scrambled again at the second hole from the left rough, hitting it onto the green and making another seven-footer.
There's something romantic about that start from Phil. Perhaps after all that suffering and still looking for a U.S. Open title all these years later, the golf gods were shining down on Phil at the start of his round.