News
U.S. Open 2020: Tour pro gets absolutely robbed of his second hole-in-one of Day 1 at Winged Foot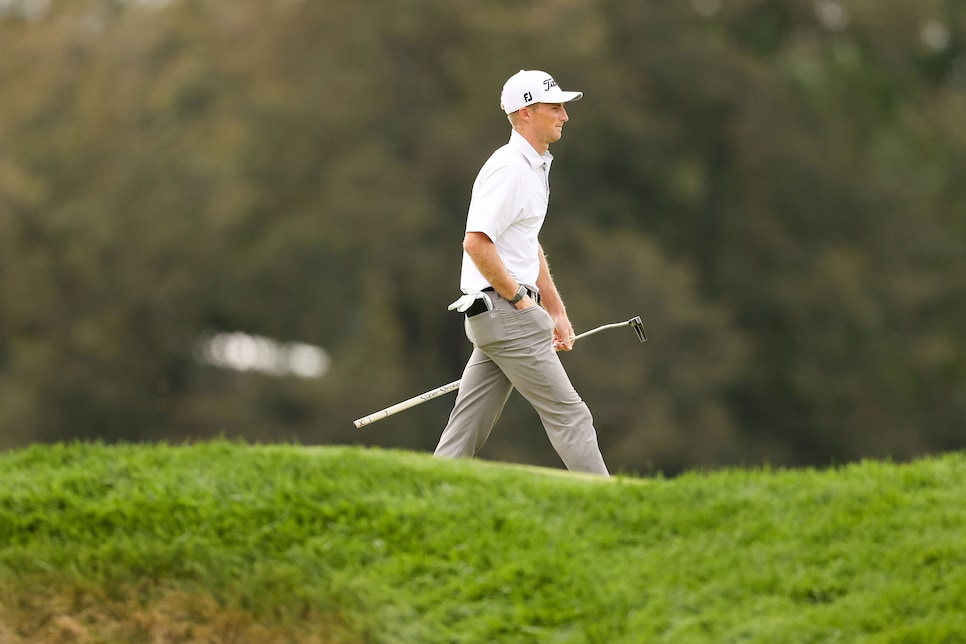 Will Zalatoris nearly made two holes-in-one during the first round of the U.S. Open on Thursday.
Gregory Shamus
Want to know how "easy" Winged Foot Golf Club played on Thursday at the U.S. Open? So easy that a Korn Ferry Tour pro nearly made two holes-in-one during the opening round.
Playing in the afternoon wave, Will Zalatoris made a little bit of U.S. Open history by being just the fifth person to record an ace during an Open round at Winged Foot when the 24-year-old made his tee shot on the par-3 seventh hole. Take a look … it's pretty cool.
As has been the case during much of the return to golf, Zalatoris' accomplishment went with little fanfare since there were no fans there to see it. A marshal actually had to tell Zalatoris that he didn't need his putter.
When Zalatoris walked off the seventh hole, the top-ranked player on the Korn Ferry Tour and former U.S. Junior champion was all smiles at even par. He then proceeded to make bogeys on the eighth, 11th and 12th holes, the good vibes from his splendid swing having gone away as he stepped to the tee on the par-3 13th hole. It was there, however, that Zalatoris nearly turned an up-and-down day into a miraculous one.
Using a 6-iron on the 215-yard hole, Zalatoris rattled the shot off the flagstick, the ball hitting part of the hole before coming to rest.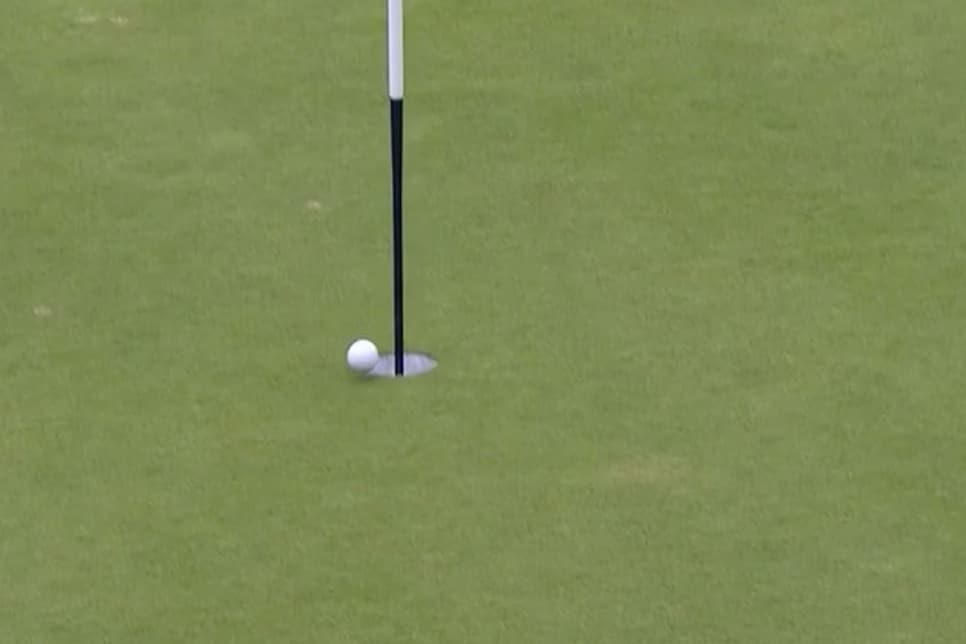 He was inches away from making a second ace in one round of a U.S. Open, a feat that has never been done in this major championship or any other. Indeed, we often write about somebody making history, but in reality it's a cliché because they're really done something somebody else has already done (like I did a few paragraphs above). This would have been legitimately making golf history.
Yet, Zalatoris might still actually have made real golf history by not making that second ace. He settled for a birdie 2, which meant that on the par 3s at Winged Foot on Thursday, Zalatoris made a 1 (seventh hole), 2 (13th), 3 (par on the 10th) and a 4 (bogey on the second). In other words, he went for the cycle. We cannot immediately verify that hasn't been done ever in a major championship, but if it has it can't have been often.