SB2Preds
The #SB2K crew snuck in a little post-Masters R&R at Tuesday's Nashville Predators game
It feels like eons since we've seen authentic SB2K crew hi-jinx. For years the quartet could be found chopping it around sun-kissed Caribbean isles in various states of undress, but that was then and this is now. The only constant is change. You know the story. Jordan Spieth, Rickie Fowler, and Smylie Kaufman are all wifed up. Justin Thomas is the second-ranked golfer on planet earth. Smylie Kaufman is doing, um, whatever it is that Smylie Kaufman does. On Tuesday night, however, they got the band back together for ONE NIGHT ONLY, taking in a Nashville Predators game just a few short hours removed from the 2021 Masters.
We now interrupt this breaking news bulletin for THE AND ONLY THIN LIZZAYYYY.
OK, now that we got that out of our system, there's a lot to break down here. Is Jordan cultivating Bryson mass?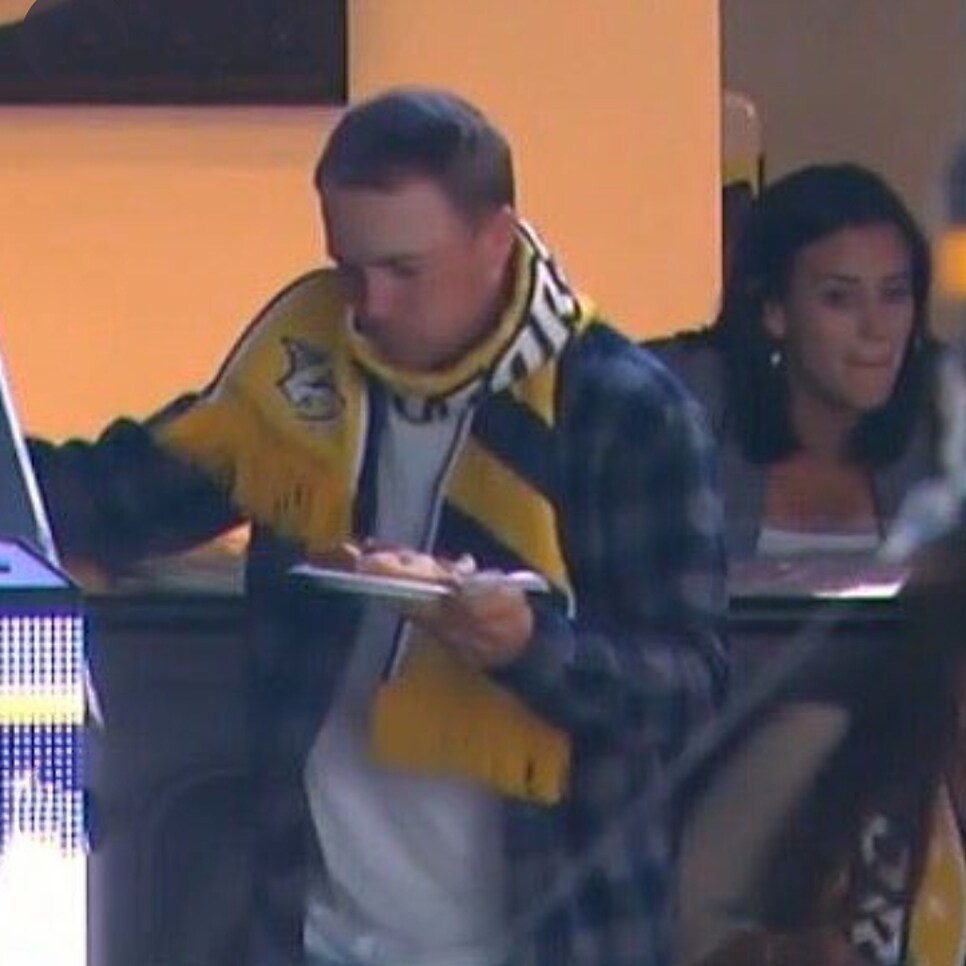 Who just slid into her DMs?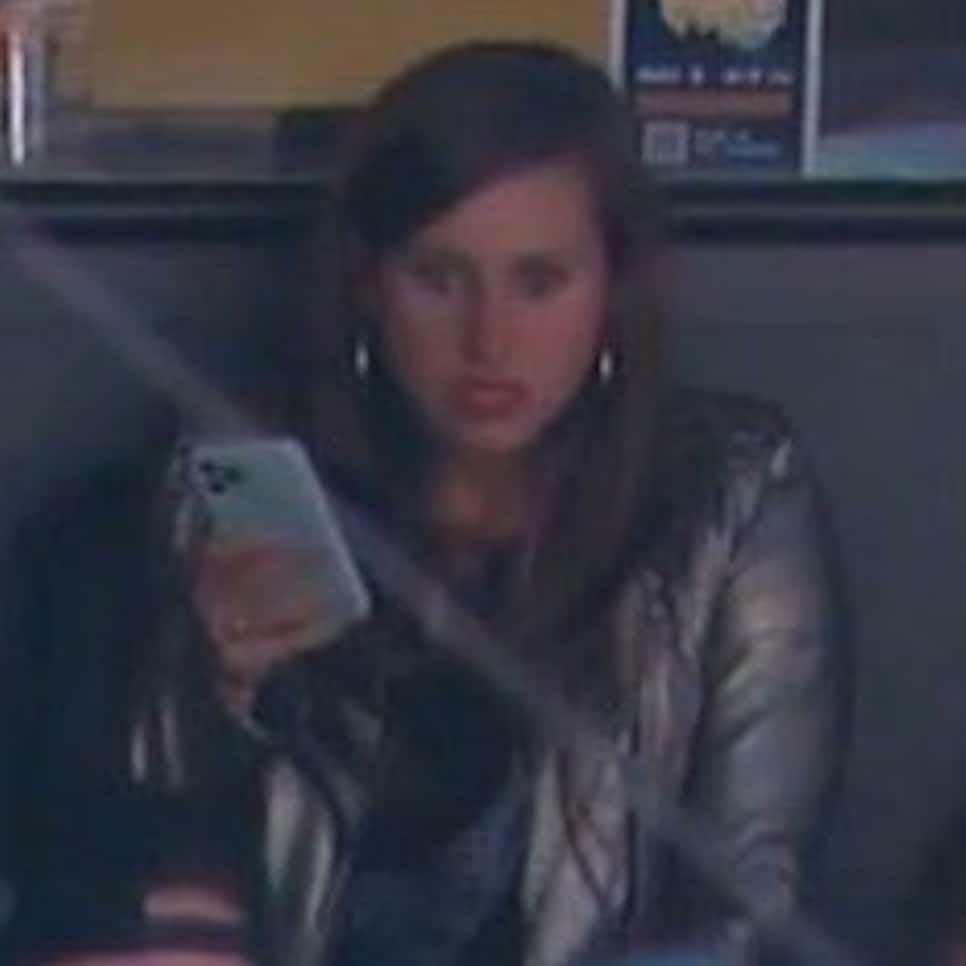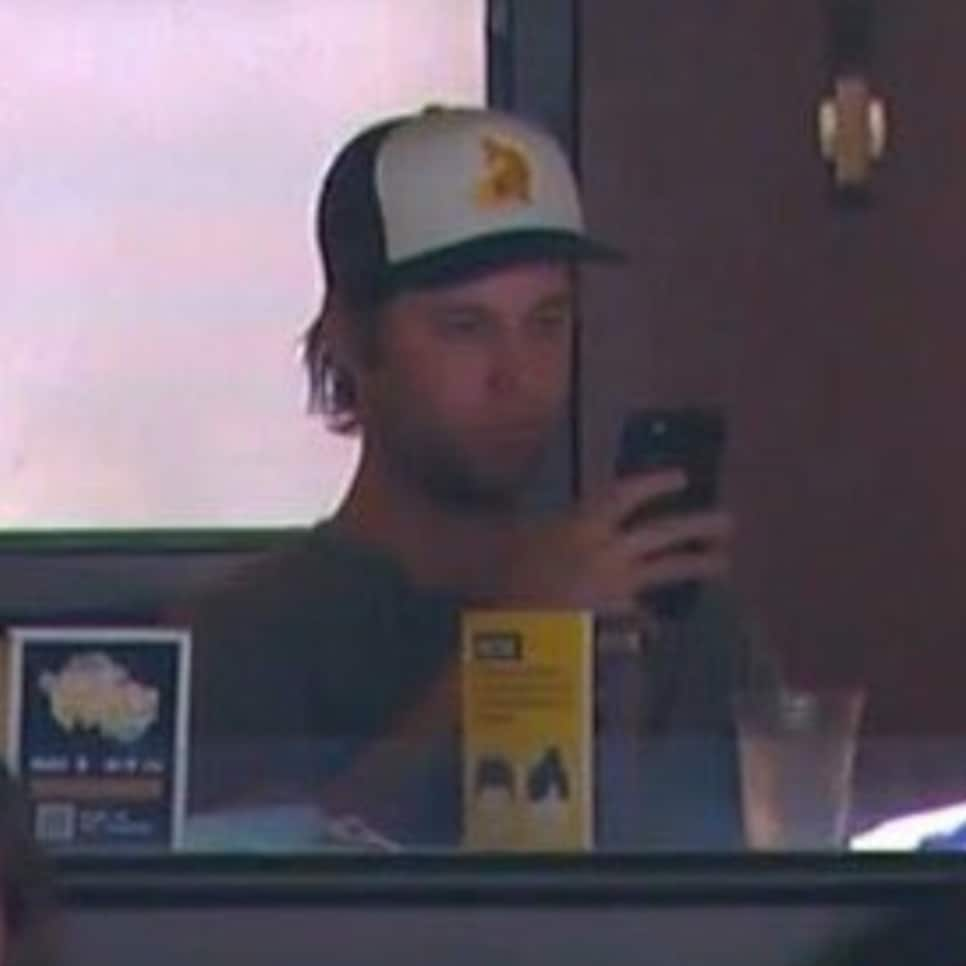 All worthwhile questions. The most important thing to note, however, is that this was really only a "Masters winddown" for half the crew. Neither Rickie or Smylie qualified for the 2021 Masters and while Smylie seemed to be having a good time, Rickie, well, just look. . .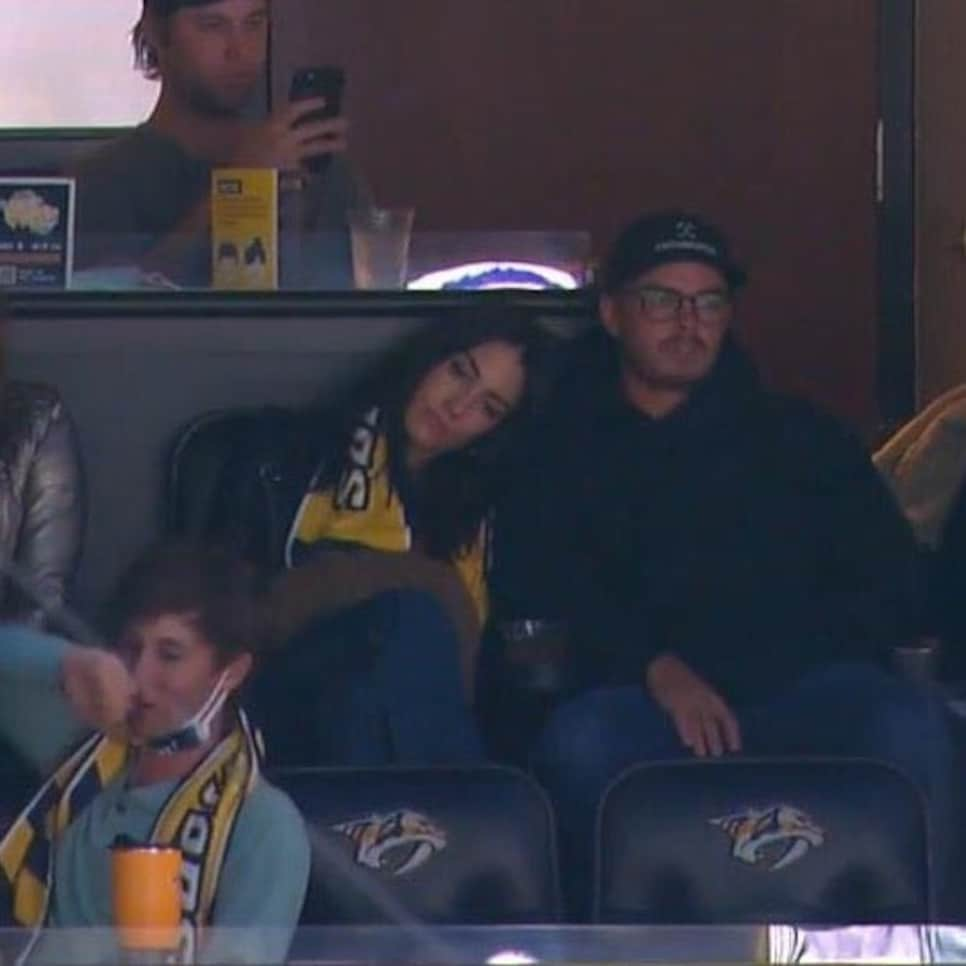 The good news is that if this is how much not being at Augusta National bothered him (we feel you, Rick), there's no way he's going to miss out two years in a row. Hop on those Fowler Futures now, folks.
Then again, maybe we're reading too much into this. Maybe Rickie is just a Lightning fan . . .