The Loop
Jordan Spieth and Rickie Fowler are having an awesome spring break
What makes going on spring break even better? When you're taking a break from living the life of a PGA Tour pro.
Such is the case for a group of young stars this week, who are trading playing golf inside the ropes to being outside in a tropical paradise. Jordan Spieth, Rickie Fowler, Justin Thomas and Smylie Kaufman are on a trip to Baker's Bay in the Bahamas and from what we've seen on Fowler's Snapchat account, the gang is having quite the time on what they've dubbed #SB2K16: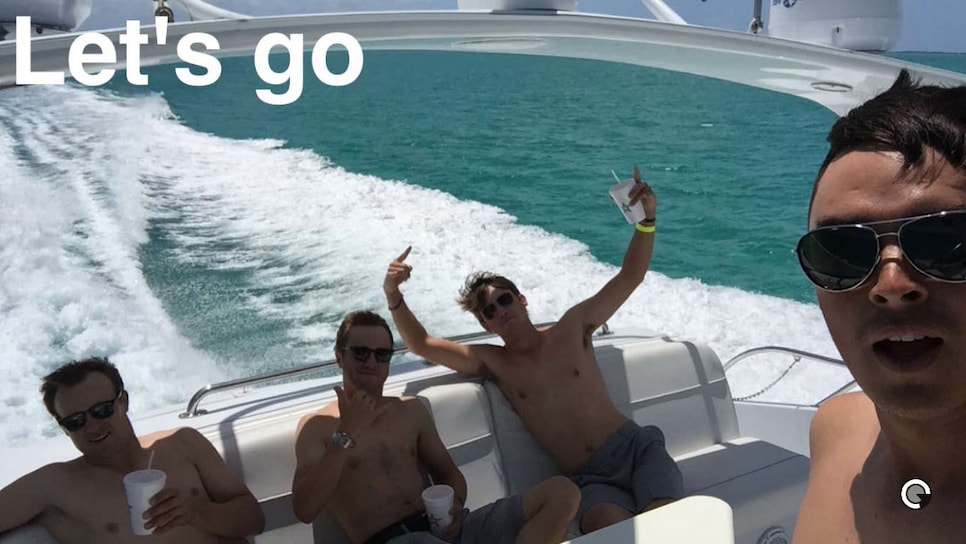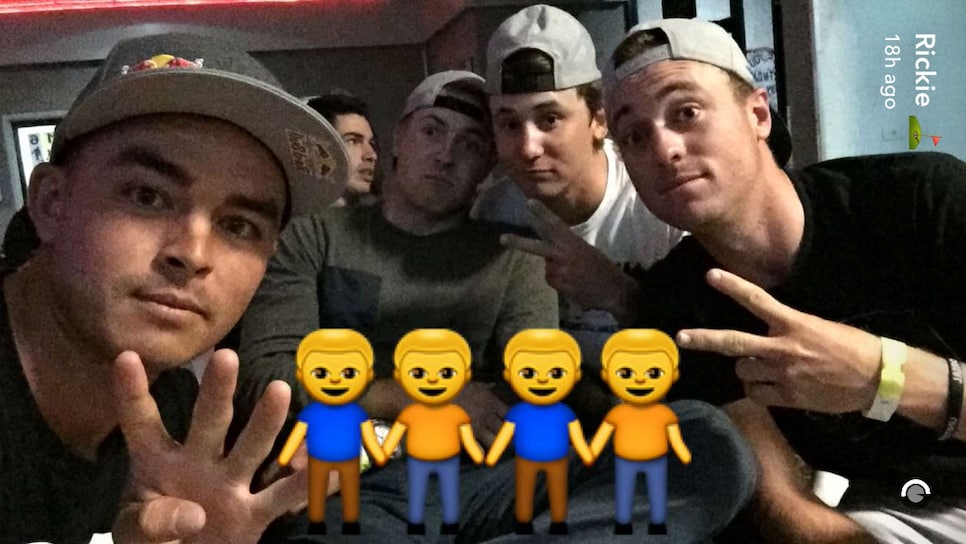 The crew seems to be doing their best to stay in shape: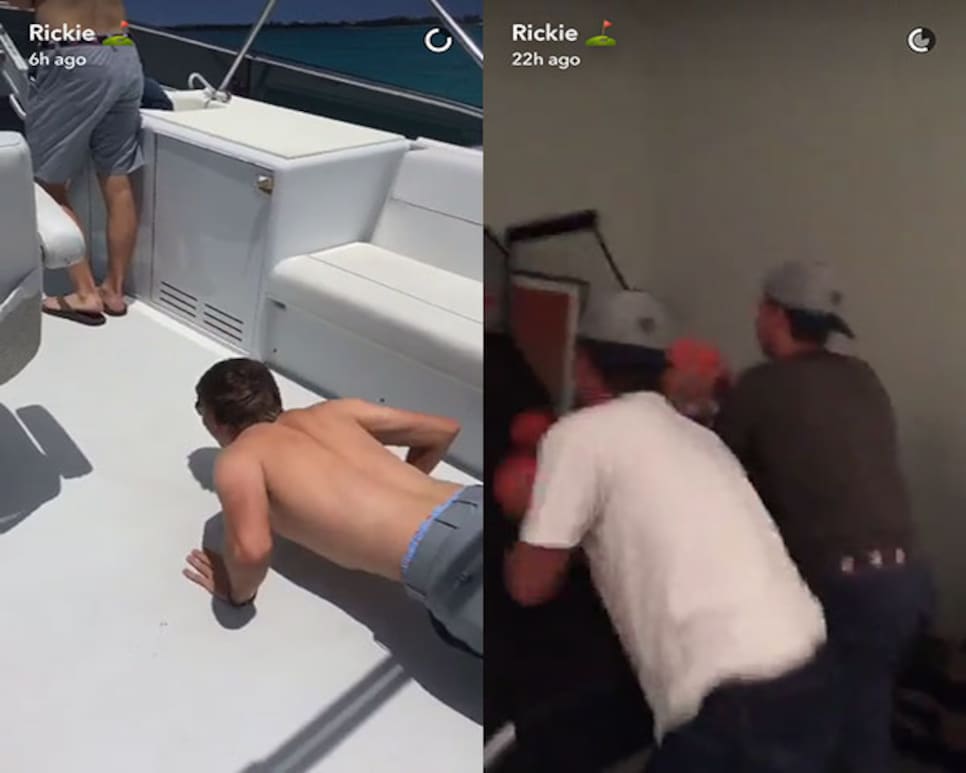 And keeping their golf games sharp. Kaufman, it turns out, would make a fantastic golf announcer: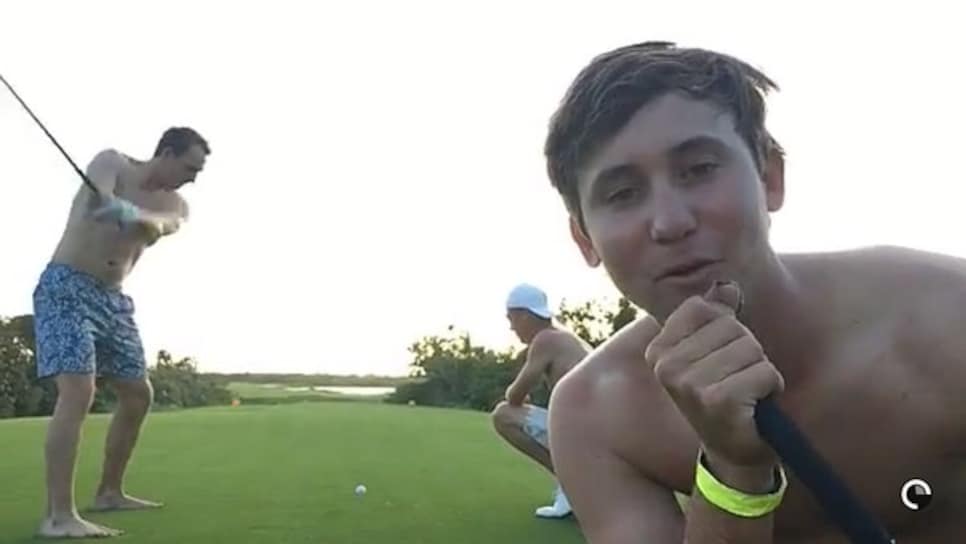 And then there was, well, we're not quite sure what this was: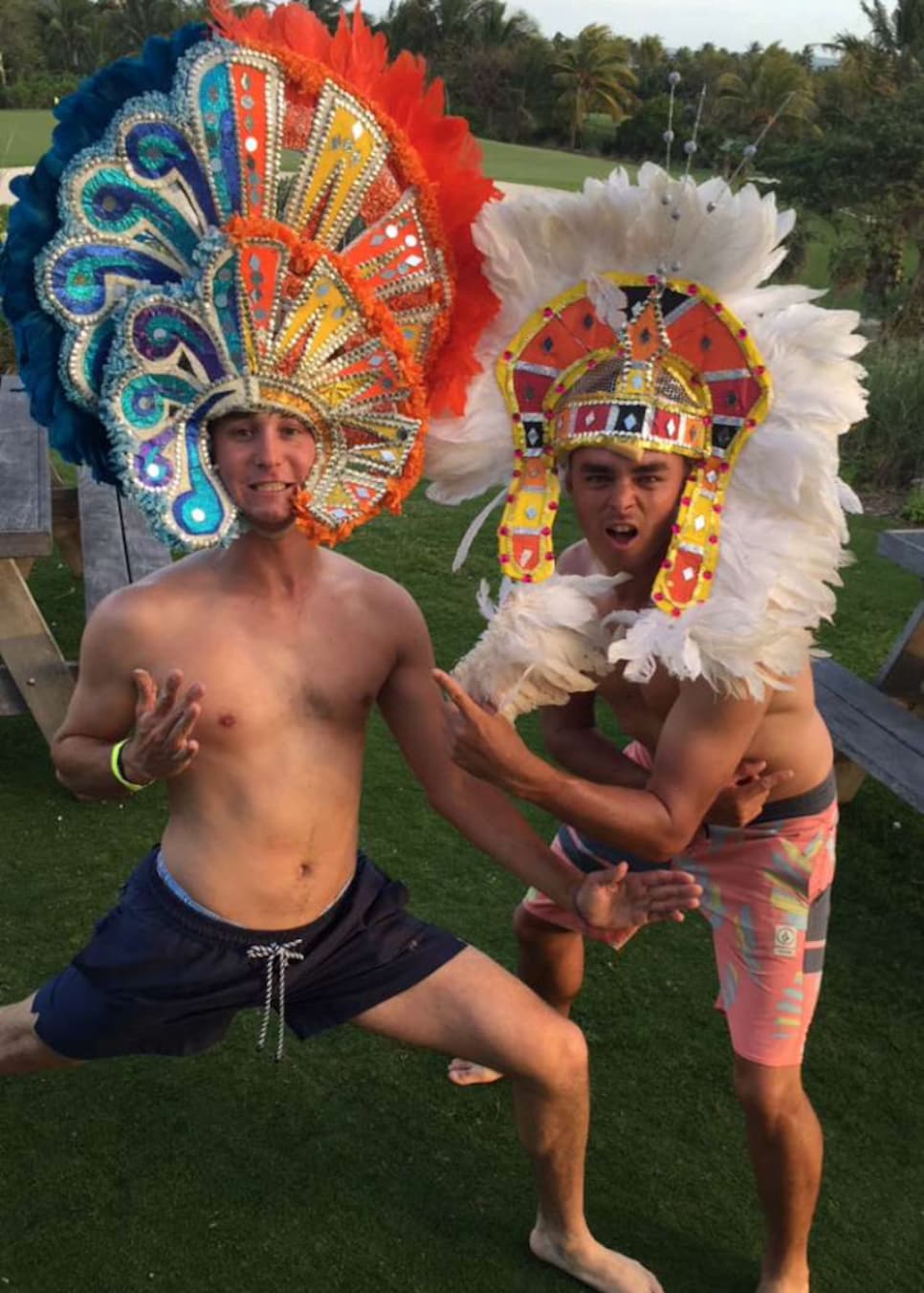 Of course, living the PGA Tour star lifestyle also affords a much more luxurious spring break than the ones most of us are used to. Something tells us these guys aren't jammed into one room and smuggling their own booze abroad in shampoo bottles to cut down on costs. Enjoy it, fellas.