The Loop
Wait, is Rickie Fowler's driveway a replica of Magnolia Lane?
On Wednesday night, a flip flop-clad Rickie Fowler posted a video from his front yard. Iron in hand, Fowler lined up a little ¾ stinger, flying it over his nearby practice green, beneath a couple well-pruned branches, before skipping it across his very own water hazard some 50 yards away. Short of a rollercoaster and some ATVs, it was pretty much a scene out of 'Richie Rich', but nothing we haven't seen as golf's best and brightest have embraced their inner homebody over the course of the past few months. Here's the clip, if you're not one of the half-million-plus people who haven't seen it yet.
The shot, while more than most of us mere mortals could muster, especially in a pair of Havaianas, is not what we're here to ogle, however. Instead, as keen eyes have already observed, the real story here lies just to the right, where one can gaze down Rickie Fowler's long, shady driveway and be immediately transported to a little place called Magnolia Lane. Perhaps you've heard of it?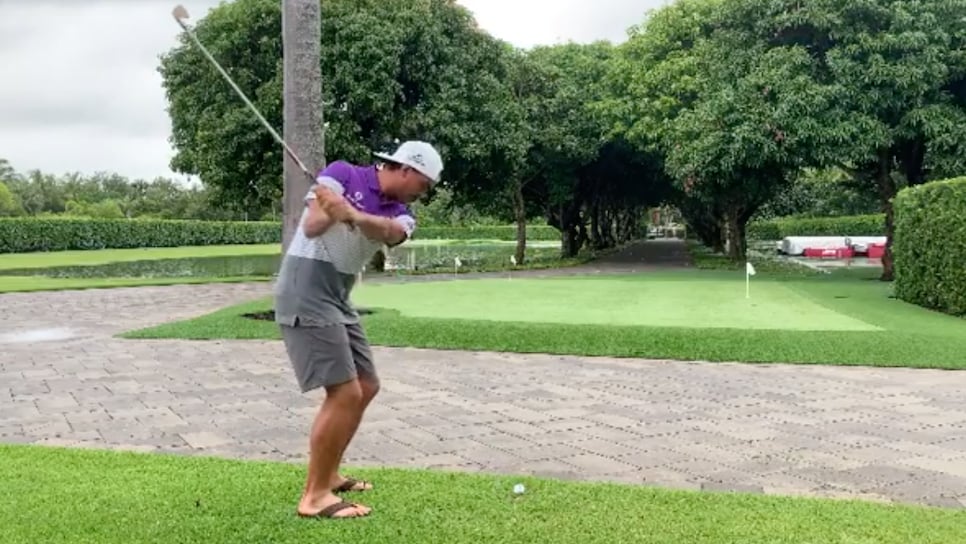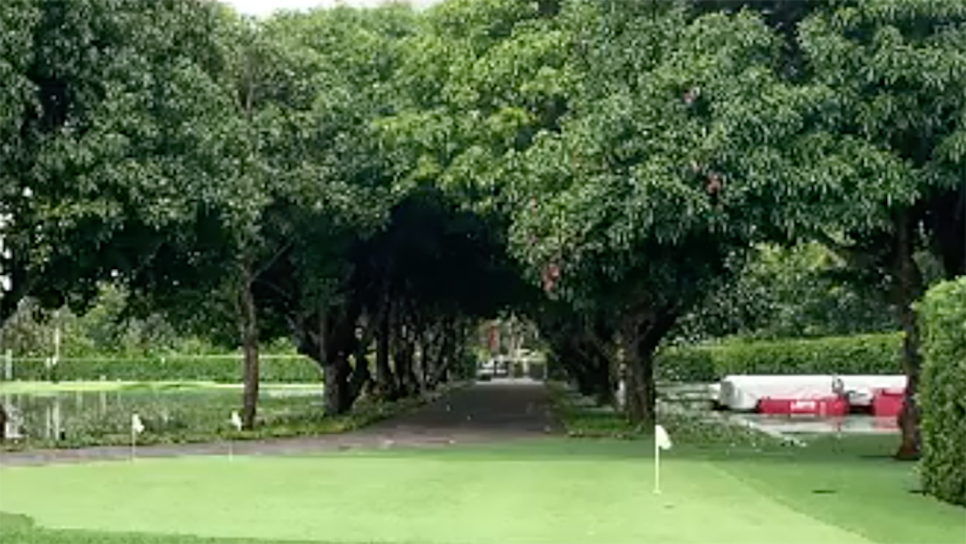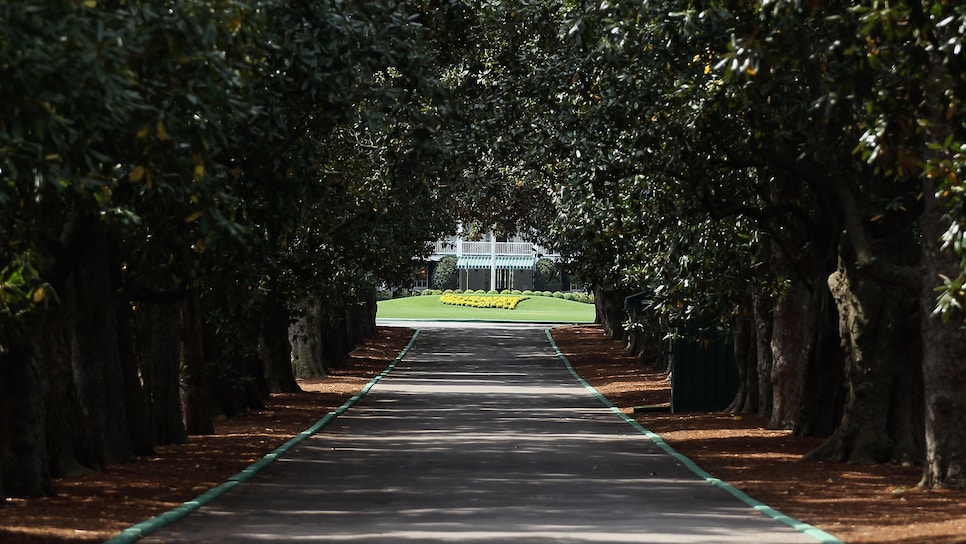 Ostentatious? Sure. Over the top? Maybe a little. But we gotta say, in the sea of Jupiter McMansions these guy trade amongst themselves like Topps cards, it's good to see Fowler put a little personal flair (and a lot of money) into his landscaping. Fowler, of course, has yet to don the green jacket, but if he ever rolls up Magnolia Lane on Sunday with the 54-hole-lead in his back pocket, we now know he'll feel right at home.