Upon further review
Players 2023: Leader already clinches Beard title, a missed putt from 8 inches and 7 other things you must know from the first round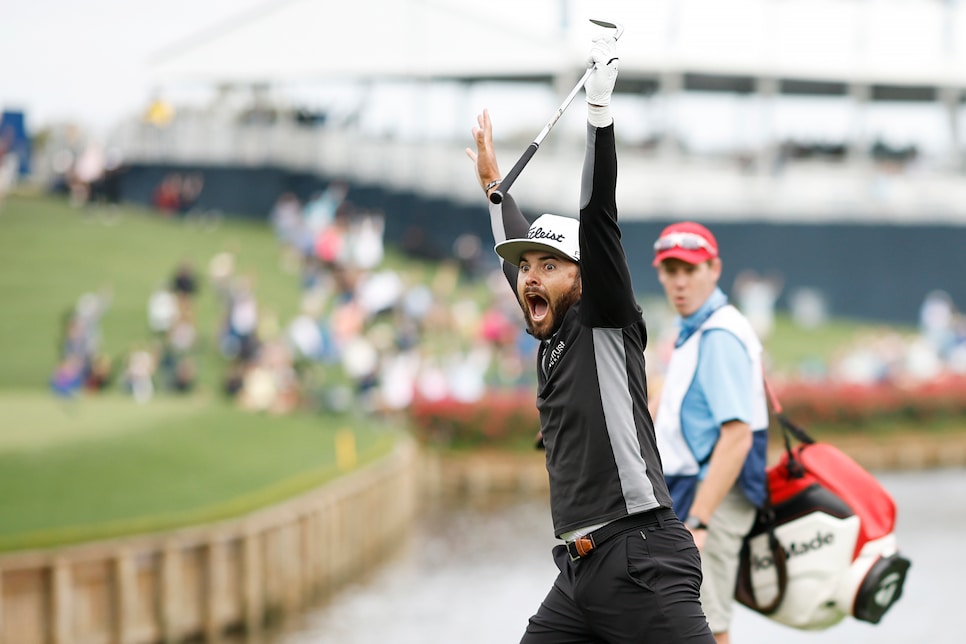 Hayden Buckley celebrates his ace at the island 17th.
Jared C. Tilton
After the first day of the 2023 Players Championship, we do know this: We're not going to deal with the nightmare of a year ago, when the second round wasn't completed until Sunday afternoon, and Cam Smith's victory was celebrated late on Monday.
Though there is some light rain in the forecast for Friday afternoon, it doesn't look like anything that will affect play, and the field had a beautiful, scoreable day in the first round on Thursday. Gettable for some, at least, though some of the world's best might differ. The top portion of the leaderboard featured a wide variety of mid-level players, with two-time major champion Collin Morikawa topping the bigger names with a seven-under 65 that was his best score in the Players.
Justin Suh was also at five under, but he still had three holes to finish when play was stopped due to darkness with a few groups left on the course.
Some other highlights and lowlights on the day:
What happened to the Big Three?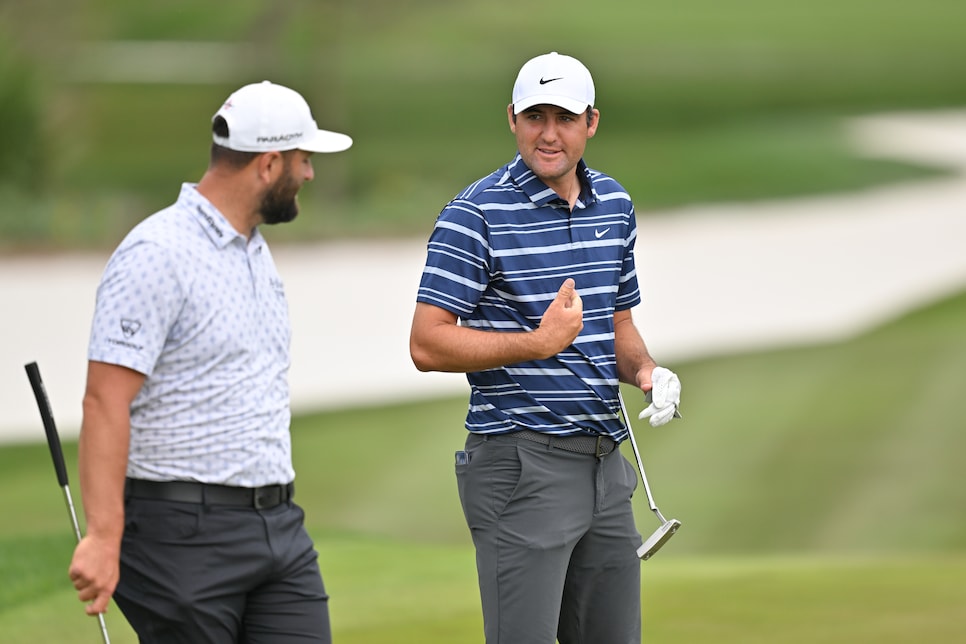 Scottie Scheffler and Jon Rahm talk on the second green during the first round of the Players Championship.
Ben Jared
The top three ranked players in the world—Jon Rahm, Scottie Scheffler and Rory McIlroy—have all been on their own heater, and with the trio playing together it figured that one of them might make an early statement. That didn't happen, though Scheffler did at least break 70 with a 69 that put him T-4. Rahm, who lost 2.2 strokes to the field in putting, shot 71 and McIlroy struggled to a 76 that will have him grinding to make the weekend cut.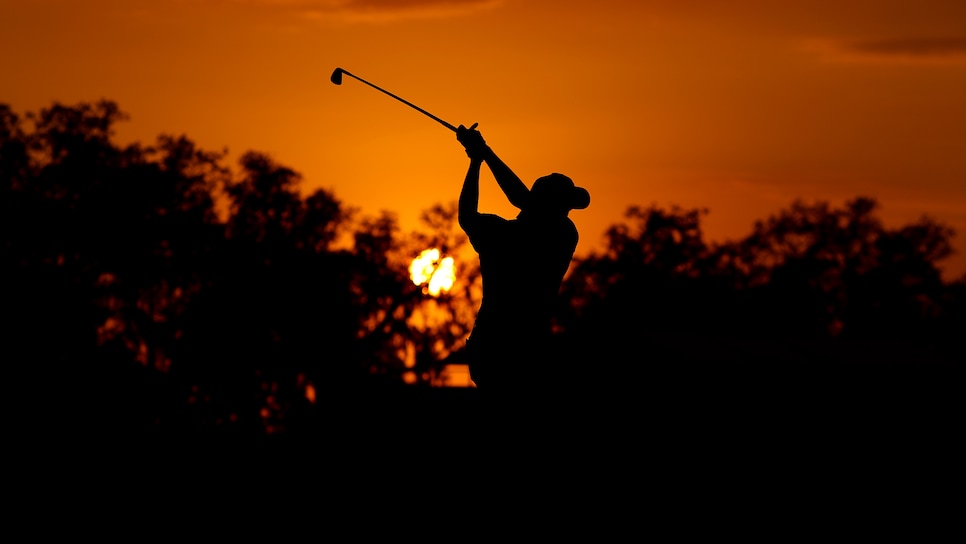 Jordan Spieth hits his second shot on the 18th hole in the first round of the Players Championship.
Richard Heathcote
• Hayden Buckley made an ace at the island 17th and went nuts. He then made Players history with a birdie at 18, becoming the first to go 1-3 to close a TPC Sawgrass round.
• Nick Watney made two 7s on the day, including at the par-3 17th when his tee shot hit the water and he missed an eight-inch putt with a one-handed, not-so-tidy clean-up attempt. Our Dave Shedloski had the line of the day: "His first putt was not better than most."
• Aaron Wise looked like a video game with a glitch when he drove three straight balls into the left water—all the shots looking virtually the same on the tracer—at the par-4 18th. Wise eventually wrote down a 10—tied for the second-worst score on the hole in Players history.