PLAYERS CHAMPIONSHIP
Players 2023: How Aaron Wise avoided equalling the worst score ever at 18 with an impressive up and down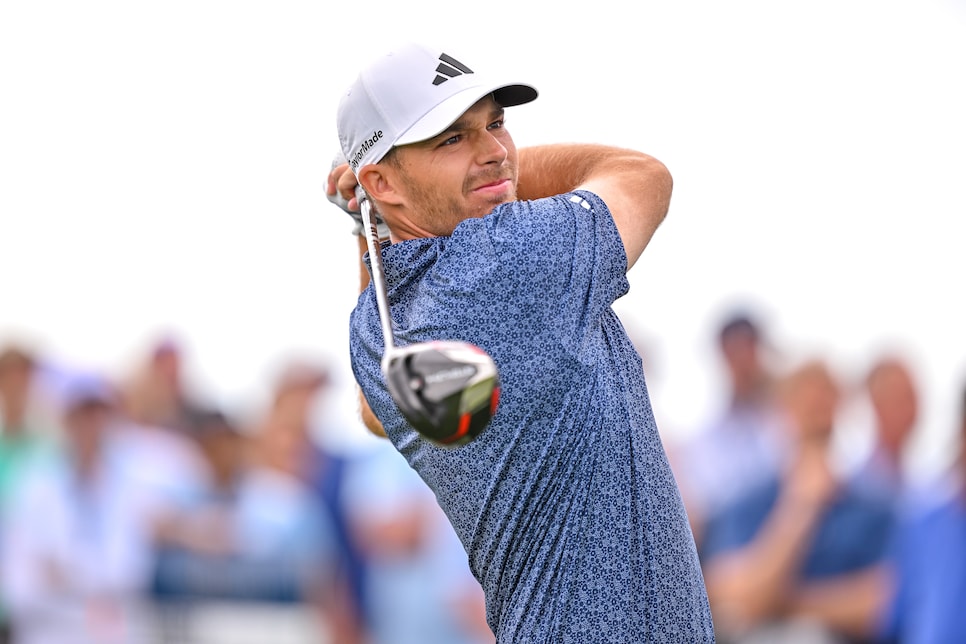 PONTE VEDRA BEACH — Aaron Wise averted equalling the highest-ever score on the 18th hole at TPC Sawgrass during the Players Championship on Thursday, only because he got up and down from 69 yards for a 10 on the par 4.
Wise hit three consecutive tee shots into the water on 18. Each looked identical—a slight pull into the water left of the fairway. For his fourth tee shot, the one-time PGA Tour winner blocked it right into the trees and hacked out a wedge to the fairway. He then hit a sublime wedge, his ninth shot, to 3 1/2 feet and made the putt for a sextuple-bogey 10.
Wise was one shot shy of an 11, the highest score ever on the 18th, which Australian Andre Stolz recorded during the second round of the 2005 Players. Wise's 10 equalled Anirban Lahiri's score on No. 18 from the second round of the 2017 Players.
The 26-year-old Wise had also rinsed his tee shot at the par-3 17th a hole earlier, which he followed with a 76-yard wedge from the drop zone and converted the putt for an otherwise impressive bogey.
Wise stood on the 18th tee at two over par for the round but after the 10 signed for an eight-over 80 to sit 16 shots back of first-round leader Chad Ramey (64). Walking to the range after his round, a shaken Wise said he wasn't uncomfortable with the tee shot.
Wise's 80 wasn't the worst round in the group, with playing partner, Australia's Lucas Herbert, shooting a 10-over 82. Rounding out the group was fellow Australian and 2016 Players Championship winner, Jason Day, who posted a 70 to sit at two under.
Day, a former World No. 1, said he felt for Wise.
"He doesn't want to blow it right, which ultimately he did on his fourth pill," Day said. "He just unfortunately hit the same shot over and over again. We've all been there at some point, where we've hit those shots and whether it's two or three or four in a row."
Asked if Day had any advice for Wise on Thursday night, Day said: "Oh, no … You just want to stay out of the player's way. Especially if you're in [his] team, just let him be for a little bit because he's more than likely heated right now."