Brain cramp
Players 2023: Nick Watney's careless missed putt of 8 inches at No. 17 was not better than most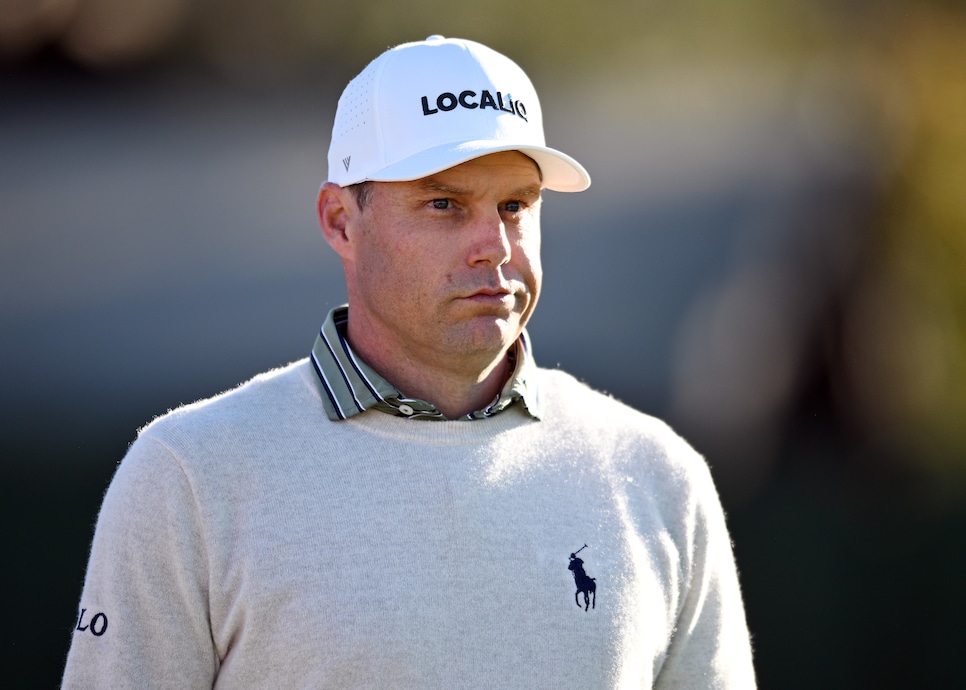 PONTE VEDRA BEACH — The one-handed comebacker rarely turns out well, and, thus, isn't a recommended choice of shot selection for triple bogey.
Veteran Nick Watney knows this, but he did it anyway on the par-3 17th hole at TPC Sawgrass during the first round of the Players Championship Thursday afternoon on the way to one of the sloppiest efforts you'll see on the famed island green.
Watney, who has had little success in the Players—just one top-10 finish in 12 appearances—walked off Pete Dye's signature creation with a quadruple-bogey 7 that featured zero quality strokes.
His troubles began when he flew his tee shot from 125 yards well past the front pin and watched his ball bounce hard and then motor over the green, becoming the 13th player on the day to find the water. From the drop area, the 41-year-old Las Vegas resident pitched from 82 yards, and that was also too strong, leaving a tricky downhiller of 29 feet. His first putt was not better than most, veering four feet beyond the cup.
Ranked 160th in the FedEx Cup standings and coming off six missed cuts in his last seven starts, Watney pushed his putt for double bogey, and it went eight inches by the cup. Then came the one-hander, which actually broke left and never touched the hole. Regripping with two hands, he finally tapped in to end the agony.
As he was casually making that one-handed stroke, NBC broadcaster Mike Tirico interjects, "Stop. Stop! Well, when you're running hot …"
Watney, who began his round with a triple-bogey 7 at No. 10, failed to gather himself sufficiently on the difficult 18th hole. He found the water again when he pulled his tee shot to the left and ended up with a bogey to complete an outward 43.