News
U.S. Open 2020: Did Phil Mickelson just play his last U.S. Open?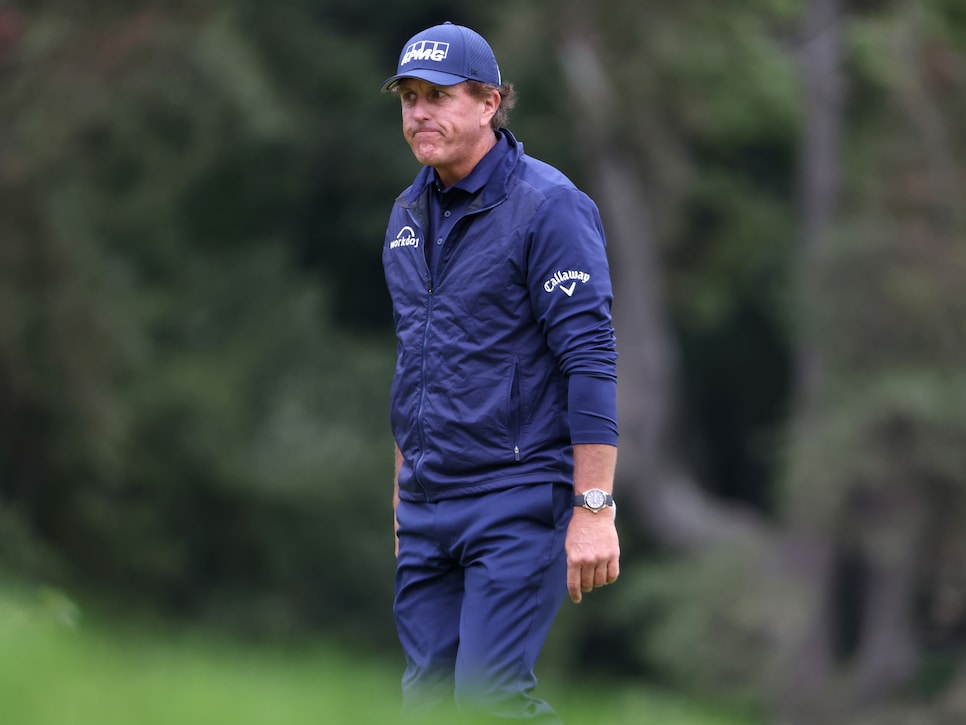 In 2006, when Phil Mickelson walked off Winged Foot on Sunday, he was utterly gutted, a seeming first U.S. Open victory having slipped away in his final-hole collapse.
Fourteen years later, in the 120th U.S. Open on the same West Course, the feeling had to be something very different. Because it was Friday. Because there were no fans to console him with their standing cheers for a valiant fight of 28 years. Because there must have been conflicting feelings stirring in Mickelson in what might have been the last U.S. Open he ever plays.
The battle ended ingloriously. Already way off the cut line, Mickelson's last hole was the par-5 ninth. He reached the green with flair, leaving about a three-foot putt for birdie. But the flatstick inexplicably exploded in his hands, sending his ball a good five feet past the cup. Mickelson then misfired the par roll, the ball catching the cup's edge, and with his shoulders slumped he tapped in for bogey.
The final score for the day: four-over 74. For the tournament: 13 over.
On Thursday, Mickelson headed straight to the range to try to find some solutions after an ugly 79. Friday, he was hustling for the airport and a weekend at home. It's a rare circumstance. Since he began his U.S. Open quest as a professional in 1992 at Pebble Beach—where he missed the cut—it's only the fourth time that Mickelson will not be a part of the most compelling part of this show.
We know how much he's meant to this championship for nearly three decades. His quest to win the one major he's never secured has been the fodder of millions of words. There are the record six runner-up finishes, some of them coming with particularly cruel twists.
But the last of those near misses came in 2013 at Merion, and since then, Mickelson's results in the national championship have mostly mirrored the slide in his prowess in his late 40s. He hasn't finished better than a tie for 28th since then and has missed the cut in two of his last three starts.
Now Mickelson is 50, and there's a very real possibility that he may never get another shot at the elusive U.S. Open title and with it the finishing touch on the career grand slam. If this had been a normal year, without the coronavirus pandemic, he wouldn't have qualified for Winged Foot because he'd fallen outside the Official World Golf Ranking cutoff for a full exemption. He got a reprieve—if Mickelson even considered it that—when the USGA had to expand its exemption list because it couldn't hold qualifying tournaments.
Currently at No. 53 in the world, Mickelson needs to stay inside the top 60 to remain in the U.S. Open qualifying bubble. But that's something of a big ask at this point, considering he ended last year at No. 70, and Mickelson posted only two top 10s in 16 starts in the 2019-'20 PGA Tour season.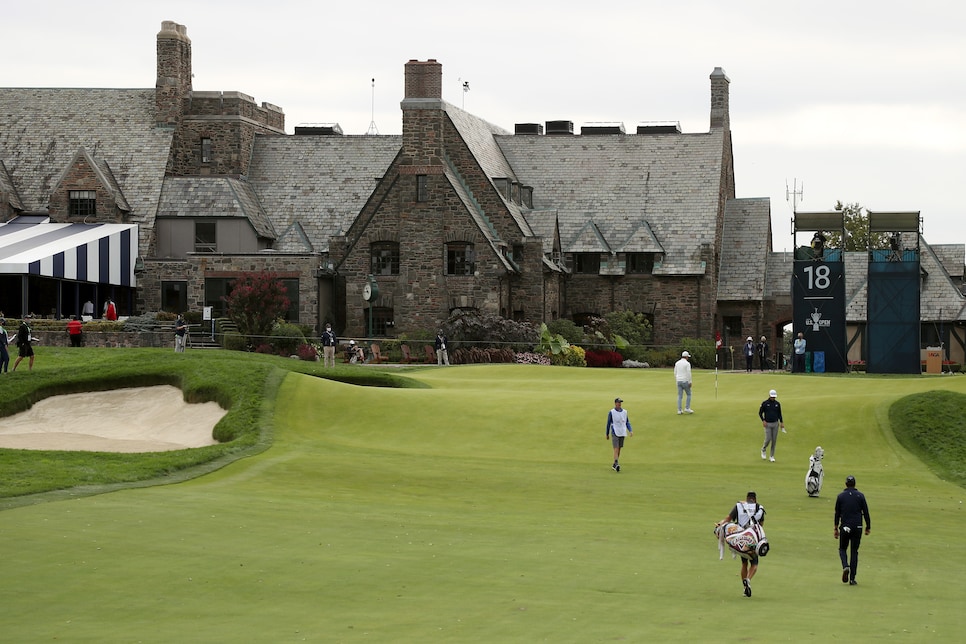 There are other ways Mickelson could reach another U.S. Open. The most plausible, it seems, would be by capturing lightning in a bottle for one week and win another major. That's not the least bit farfetched, especially at Augusta National, where the three-time Masters champ could follow the Fred Couples model and contend into the weekend for at least another decade.
Another alternative becomes, well, a bit awkward. Mickelson could receive a special exemption from the USGA to play in a future Open. It would be an acknowledgment of Mickelson's stature in the game as a Hall of Famer with five career major titles. The problem? There is clearly no love lost between Mickelson and the USGA. Mickelson has criticized—sometimes outright blasted—U.S. Open setup choices through the years, likely feeling they've cost him a couple of wins. His disdain was never more obvious than when Lefty hit a moving putt at Shinnecock Hills in 2018. He admitted afterward, "My anger and frustration got the best of me."
Given that animosity, if the USGA were to extend Mickelson a special exemption in a future year, would he bury the hatchet and take it? Or, in a possible statement of disgust and good riddance, not accept. (He had said earlier this year he wouldn't take a special exemption this year at Winged Foot if offered.)
Many might think the USGA offer could come as early as next year, when the U.S. Open returns to Torrey Pines in Mickelson's hometown of San Diego. (But, adding to another layer of complexity to this, Mickelson is, to put it mildly, not a fan of the South Course, on which he hasn't won a PGA Tour event since it was redesigned in 2001.)
Without a major win or a special exemption, the last resort would be sectional qualifying. However, it's truly hard to imagine the proud 44-time tour champion lowering himself to that option. Not if he has come to the realization that this is a tournament he's not destined to win.
Asked on Friday if he'd considered this possibly being his last U.S. Open, Mickelson offered three words: "I don't know."
If this was Mickelson's last U.S. Open round, it's a melancholy marker of time and a dream unrealized, but a celebration, too, of a brave march that was truly one of a kind.