News
Paying tribute to those golf lost in 2017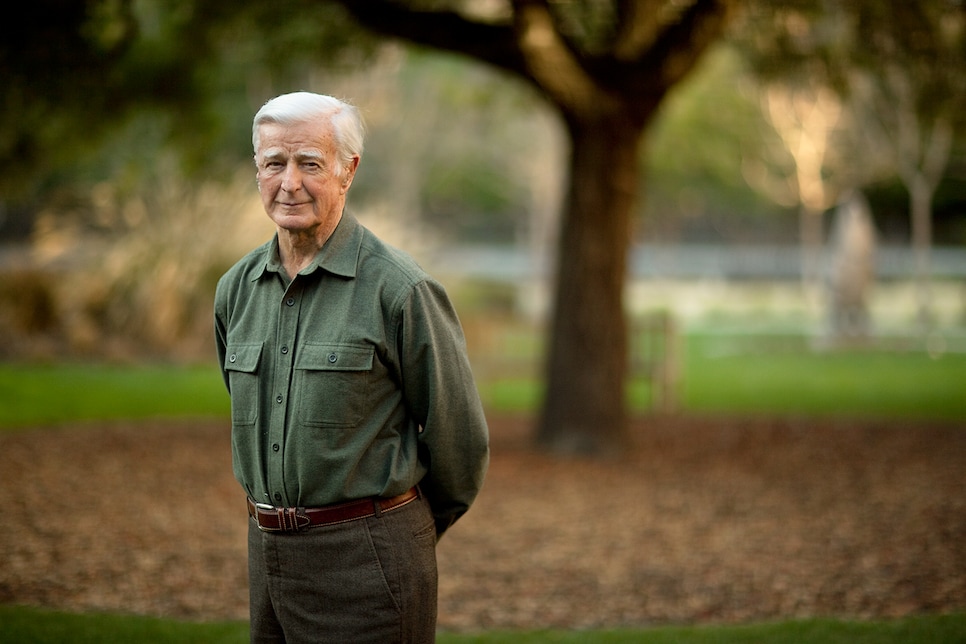 It was an outstanding year in golf in 2017, filled with memorable victories, controversies and some really great play. But let us not forget those we lost in 2017. Many of the following names may not be immediately familiar to casual golf fans, but their contributions to the sport have changed the game for the better.
Selfless icons such as Louise Solheim and RJ Harper are among the quiet, impassioned trailblazers the game lost. Golf also lost two former USGA presidents, Stuart Bloch and Sandy Tatum, both fervent protectors of the game and its courses, and another memorable figurehead in the sport, former Masters chairman Hootie Johnson.
Other deaths of notable golf figures in 2017 include:
• John Anselmo, 96: Tiger Woods' second instructor. Anselmo worked with the then 10-year-old Woods for seven years before handing him off to Butch Harmon.
• Charles (Chuck) Austin, 68: A veteran volunteer at TPC Deere Run for the PGA Tour's John Deere Classic, who died as the result of an accident while helping prepare for the tournament. He'd been a volunteer for 27 years
• Stuart Bloch, 84, Oct. 29: The USGA president in the 1990s who called for stronger environmental conservancy in the game.
• Pat Browne Jr., 84, April 20: A champion blind golfer, who won 70 times on the international stage and 23 U.S. Blind Golf Association national championships.
• Bob Brue, 82, April 19: Competed in more than 100 PGA Tour events, including a second-place finish behind Jack Nicklaus at the 1964 Phoenix Open. His trick shots were as popular as the bucket hat he always wore.
• Ken Bowden, 86, March 5: An influential golf writer and former Golf Digest editor. Bowden served as editorial director of Golf Digest from 1969-'72 and collaborated with Jack Nicklaus on 12 books.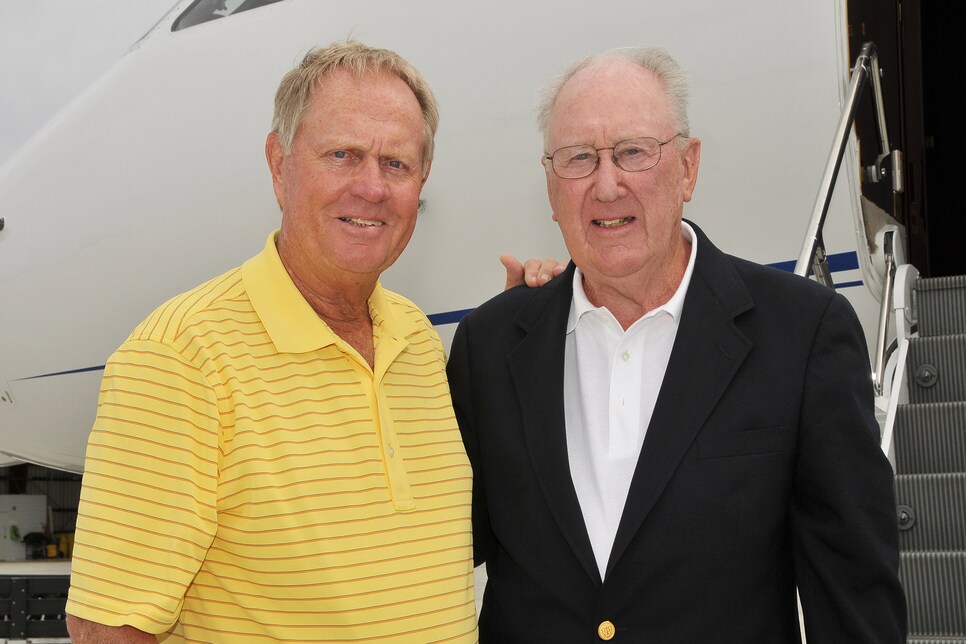 Jim Mandeville/Nicklaus Companies
• John Paul Cain, 81, March 20: Cain was the second Monday qualifier ever to win a Senior PGA Tour event when, in 1989, he earned the title the Greater Grand Rapids Open just a year after turning professional.
• Roberto De Vicenzo, 94, June 1: A World Golf Hall of Fame Member, De Vicenzo won the British Open in 1967 and the first United States Senior Open in 1980. The Argentine also remembered for his gaffe at the 1968 Masters, in which he signed an incorrect scorecard after the final round that kept him out of a Monday playoff with Bob Goalby.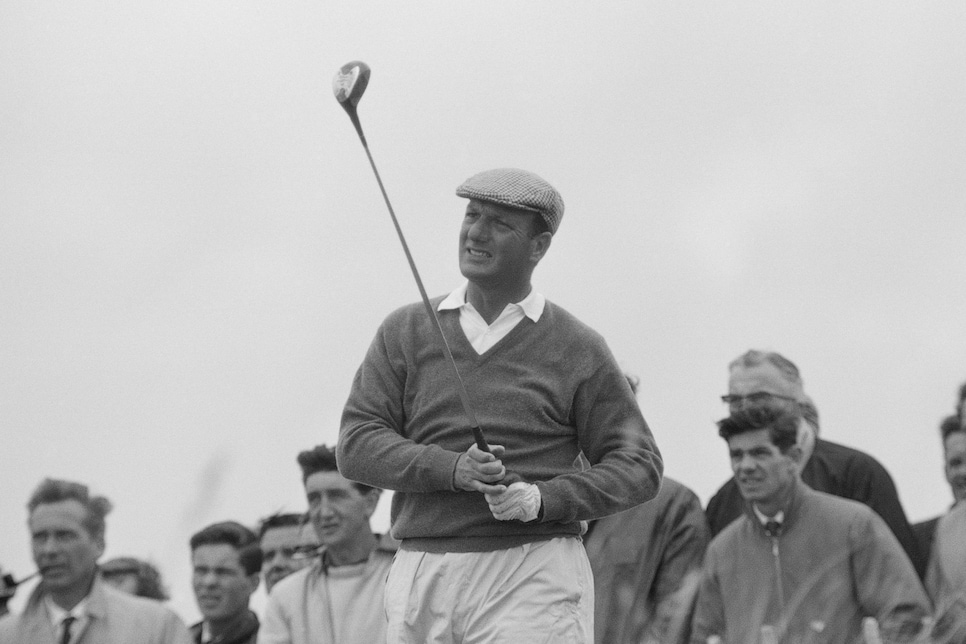 • Dick Enberg, 82, Dec. 21: The legendary TV announcer anchored NBC golf telecasts from 1995 through 1999 and contributed to several CBS telecasts of the Masters and PGA Championship.
• David J. Gordon, 95, Oct. 20: A fellow of the American Society of Golf Course Architects. He and his father, William F. Gordon, designed dozens of golf courses across the northwest U.S. and Canada.
• RJ Harper, 61, Nov. 8: Known as "Mr. Pebble Beach", the course's Executive Vice President rose through the ranks during his 32 year tenure on the Monterey Peninsula to help make Pebble Beach the iconic course it is today.
• Simon Hobday, 76, March 2: The charismatic South African won the 1994 U.S. Senior Open among his 17 professional titles, while also known for his legendary off-course antics.
• Tommy Horton, 76, Dec. 7: A former Ryder Cup golfer from England and four-time winner on the European Tour. Horton also won 23 times on the European Senior Tour.
• John Jacobs, 91, Jan. 13: An influential force in making the European Tour what it is today, Jacobs is often referred to as the founding father of the European Tour. The two-time Ryder Cup captain and member of the World Golf Hall of Fame worked with top touring pros such as Tom Watson, Seve Ballesteros and Nick Faldo, along with coaching some of today's top instructors: Butch Harmon, Hank Haney, Jim McLean and David Leadbetter.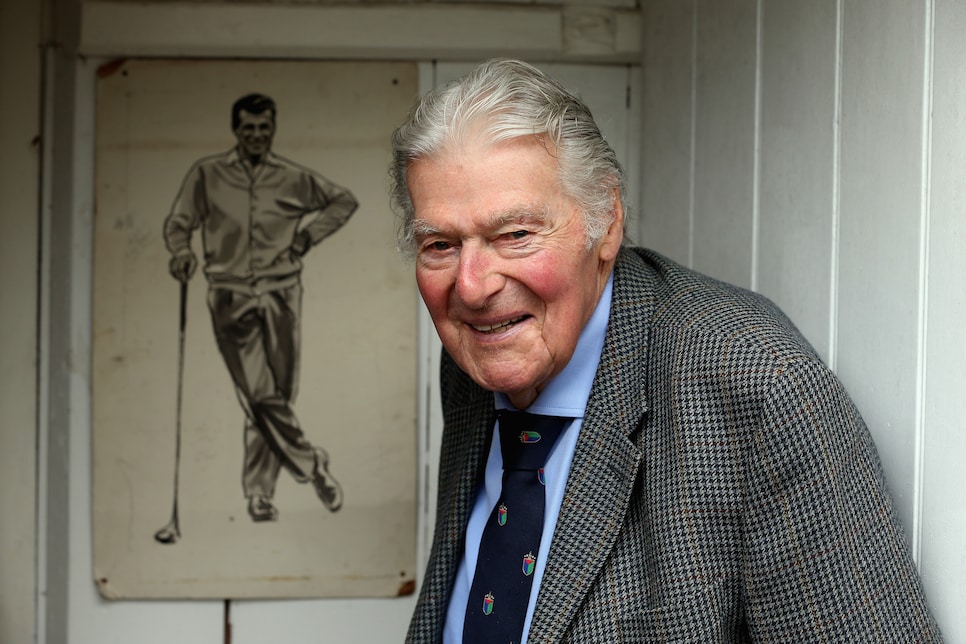 • William (Hootie) Johnson, 86, July 14: The former Augusta National chairman is credited with countless improvements to the course and to the Masters. He made the tournament more visible to the public by expanding television coverage and reopening the badge waiting list for the first time in more than 20 years.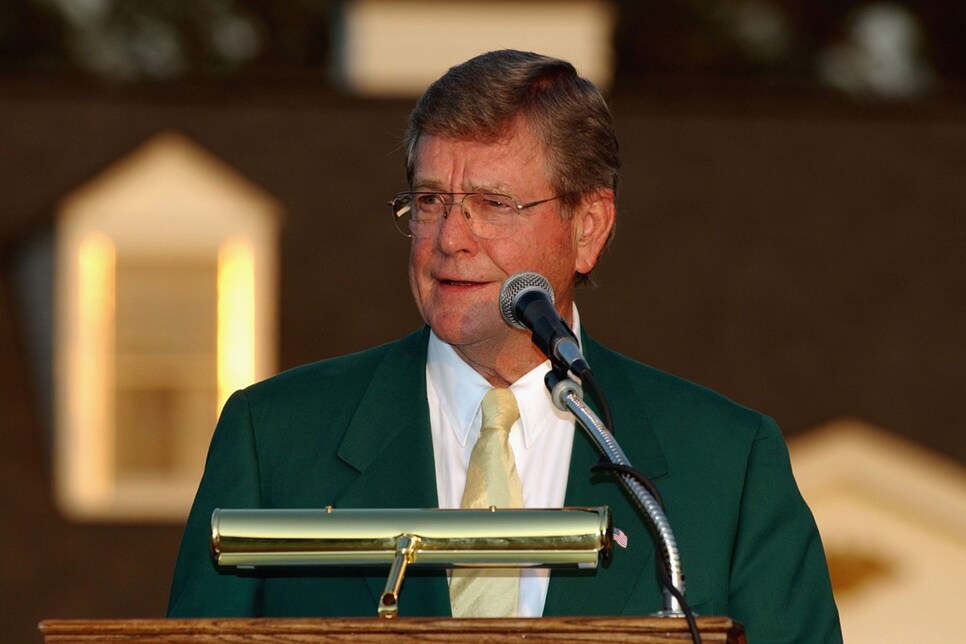 • Carole Jo Kabler, 78, March 16: She won four times on the LPGA Tour and was inducted into the Pacific Northwest Golf Association's Hall of Fame in 2009. Kabler was the first woman to win the Oregon Amateur and Oregon Junior Amateur in the same year (1955).
• Mark Laesch, 62, March 4: The founder of Golfstat, the program known for changing the game of college golf by aggregating tournament results and creating rankings for teams and players that are used for NCAA postseason selections.
• Dave Musgrove, 74, Feb. 13: "Muzzy," as he was known on the European Tour, caddied for three major winners over his career. He was Sandy Lyle's longtime looper and was on the bag for his 1985 British Open, 1987 Players Championship and 1988 Masters wins. Musgrove was also on the bags of Lee Janzen, Roberto De Vicenzo and Seve Ballesteros before retiring after nearly 50 years.
• Don Ohlmeyer, 72, Sept. 10: A television legend and the original producer of Monday Night Football, Ohlmeyer was also the creator of the Skins Game.
• Charlie Owens, 85, Sept. 7: A pioneering African-American golfer who compete on the PGA Tour and Senior Tour. Owens is also credit for inventing a "belly putter" that helped him overcome a bad case of the yips.
• Roger Packard, 70, Oct. 14: A renowned golf-course architect whose work included courses like Cantigny outside of Chicago and Cypress Run G.C. in Florida. He was also credited with renovation work at Medinah No. 3 ahead of the 1990 U.S. Open.
• Jackie Pung, 95, March 15: Often referred to as Hawaii's First Lady of Golf, Pung won five times in the early years of the LPGA and was the first Hawaiian player to join the newly formed women's tour, in 1953. Pung was named LPGA's Teaching Professional of the year in 1967 and was inducted into the inaugural class of the Hawaii Golf Hall of Game. Like De Vicenzo, Pung also had a fateful scorecard error in a major, which cost her the title at the 1957 U.S. Women's Open.
• Ross Randall, 71, April 21: The former men's golf coach at Kansas University. He coached for 28 years and his teams appeared in 19 NCAA regionals, seven NCAA Championships and won the 1999 Big 12 Championship.
• Greg Sheridan, 63, Nov. 22: A highly respected figure on the LPGA Tour, who caddied for more than 35 years. Sheridan was on the bag for Natalie Gulbis' 2007 Evian Masters win and caddied for Beth Daniel and Kathy Whitworth previously.
• Louise Solheim, 99, July 8: The wife of the late Ping Golf Founder Karsten Solheim, whom she worked side-by-side with to build the company. She primarily stayed out of the spotlight, but is known best for giving the Anser Putter its name and for her involvement in founding the Solheim Cup. In 2004, she became an honorary member of the LPGA and the Ladies European Tour assigned her the same honor in 2011.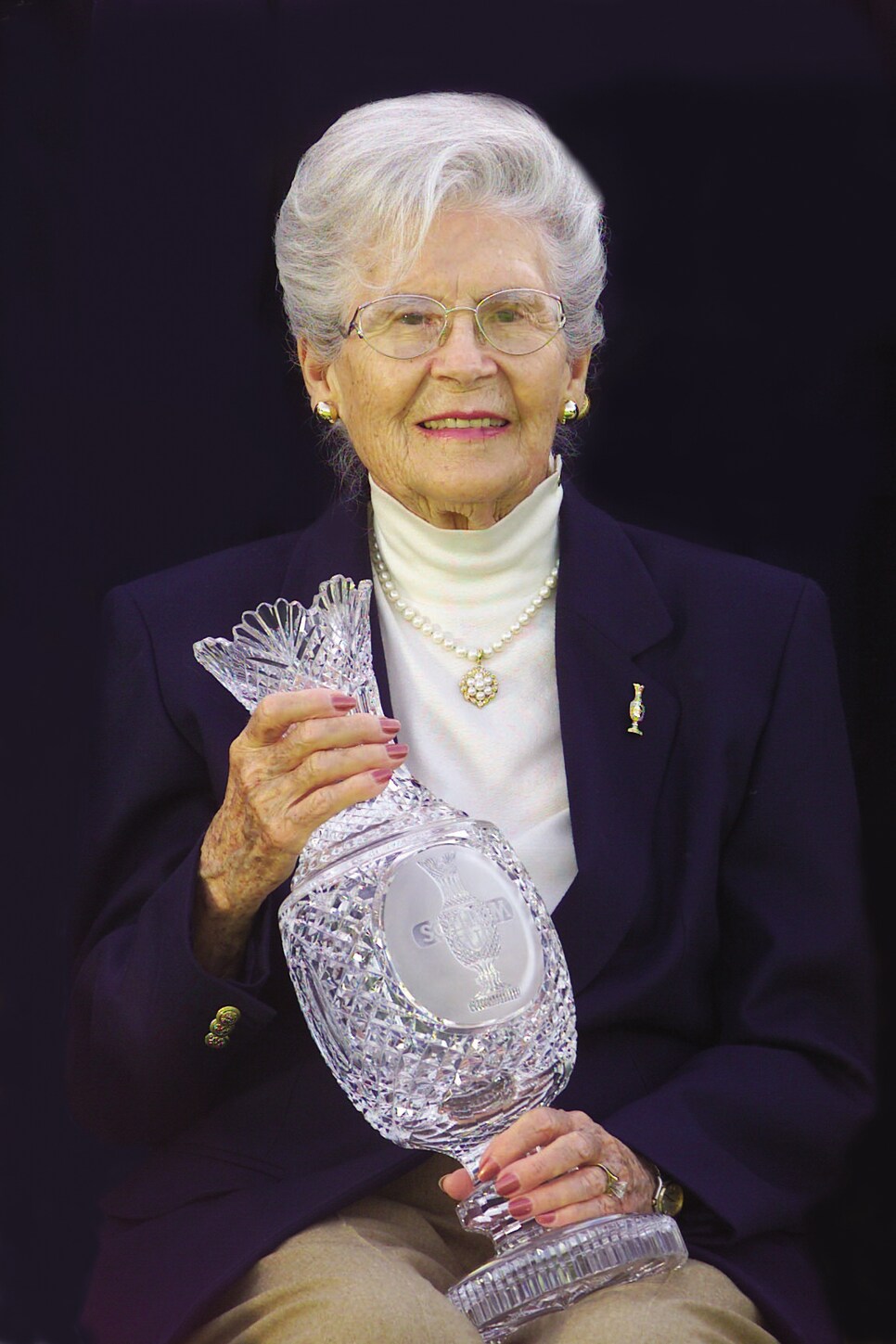 • Betty Stanhope-Cole, 79, Jan. 27: One of Canada's most prolific golfers, Cole was inducted into the Canadian Hall of Fame in 1991. She won the 1957 National Women's Amateur Championship, competed in three Commonwealth team championships and was a decorated curling champion. Cole served as the national director of rule and handicap for three years with the Canadian Ladies Golf Association.
• Ken Still, 82, March 19: A member of the 1969 Ryder Cup and three-time winner on the PGA Tour. The Washington native had two top-10 finishes at majors.
• Frank (Sandy) Tatum, 96, June 22: A former president of the USGA and member of the USGA Executive Committee who promoted programs bringing golf to underprivileged children. Tatum believed a challenging major rota would benefit the game and become known for a particularly difficult setup at the 1974 U.S. Open at Winged Foot. When asked if he was trying to embarrass the best players in the world with this particular set up, Tatum memorably replied "We're trying to identify them."
• Dan Yates, 98, May 12: An accomplished amateur golfer and member at Augusta National who attended the first 78 Masters and was a longtime moderator during tournament press conferences.