News
Augusta National legend Dan Yates, who attended the first 78 Masters, passes away at 98
Augusta National member and well-known Atlanta businessman Dan Yates passed away on Friday at 98.
Yates linked back to the first Masters, having attended the inaugural event in 1934 to see his older brother, Charles, play. Incredibly, Yates went to the next 77 Masters before a bout of pneumonia kept him from going in 2015.
"He's missed because he's been a fixture here forever," two-time Masters champ Ben Crenshaw told Golf Digest at this year's Masters when Yates watched from his Atlanta home for a third consecutive year. "People used to always gain information just by talking with him. Those types of friendships and recollections are special."
Yates served in the Army during World War II and became an Augusta National member in 1961. He served on various Masters committees throughout the years and was a longtime moderator during tournament press conferences.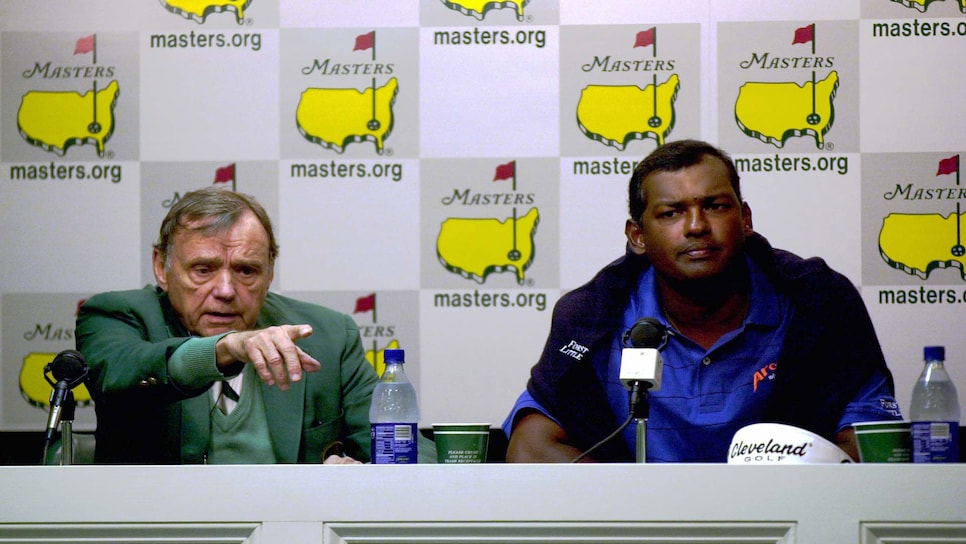 Although Yates never played in the tournament he loved dearly, he was a fine golfer himself. A captain of the Georgia Tech golf team who was later inducted into his alma mater's hall of fame, Yates' victories included the Georgia State Amateur, Atlanta City Amateur, and the Dogwood Invitational. He was also inducted into the Georgia Golf Hall of Fame.
In addition to Dan and Charles, the proud golf family extended to Yates' son, Danny, who played in the Masters twice as well as the 1971 U.S. Open.
The elder Yates also co-founded Yates Insurance Agency after returning from WWII. He never retired and still came into work in the Atlanta office when he felt up to it.
A memorial service is scheduled for May 17 at Peachtree Road United Methodist Church in Atlanta at 2 p.m. For more details, here's Yates' obituary in the Atlanta Journal Constitution.