News
Jackie Pung, Hawaii's First Lady of Golf, dies at age 95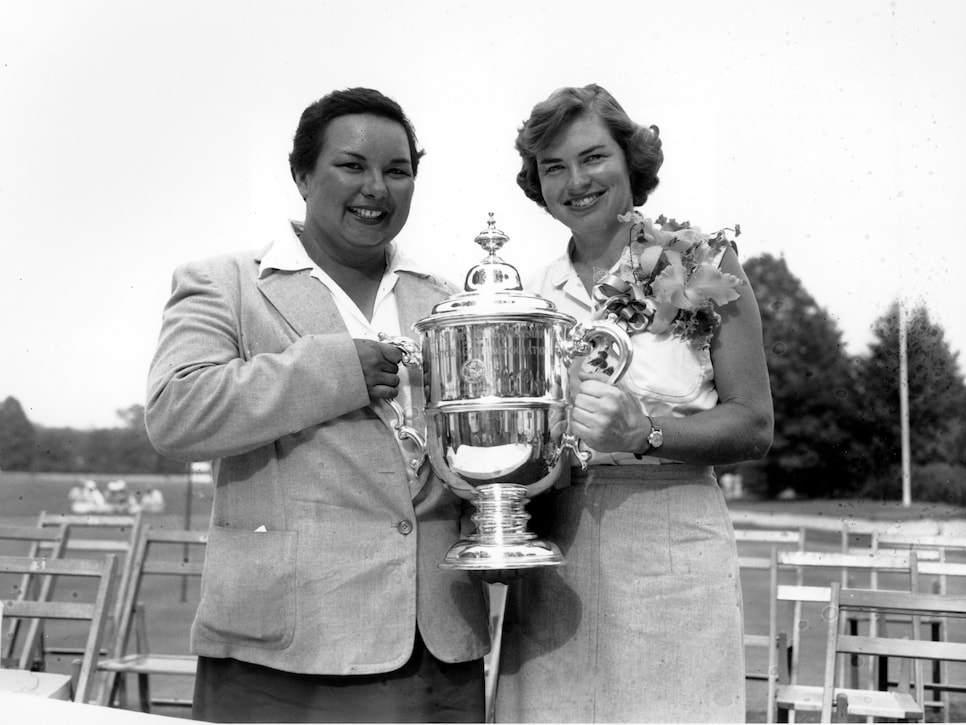 Jackie Pung earned the label "Hawaii's First Lady of Golf" thanks not just to a successful competitive career but a life dedicated to the game. Into her 80s, long after winning five times in the early years of the LPGA Tour—and memorably losing the 1957 U.S. Women's Open because of a scorecard snafu—the Honolulu native continued teaching the game.
Family members announced on Tuesday that Pung died peacefully in Kona, Hawaii, on March 15 at age 95.
Pung first played golf at age 6 and became a teen phenom in her home state. In the 1930s, she competed on her high school's boys golf team and won three straight Hawaiian Women's Amateur titles (she grabbed a fourth in 1948).
After taking the four years prior off from competitive play, Pung returned to win the 1952 U.S. Women's Amateur title in Portland. A year later, at age 31, she turned professional and became the first Hawaiian player to join the nascent LPGA Tour.
In addition to her five wins during her 11-year career on tour, Pung had 14 runner-up finishes. One came in the 1953 U.S. Women's Open, where Pung lost to Betsy Rawls in an 18-hole playoff.
Arguably, though, Pung's most memorable finish turned out to be the most disappointing moment in her career. At Winged Foot G.C. in the 1957 U.S. Women's Open, Pung appeared to get her revenge on Rawls, seemingly winning by one shot. Pung signed her scorecard with the correct final-round score (72) for the correct 298 total. But the card, which was kept by playing partner Betty Jameson, mistakenly had Pung down for a par 5 on the fourth hole when she had made a bogey 6. (Pung made the same mistake on Jameson's card). Both players were disqualified, and Rawls took the title.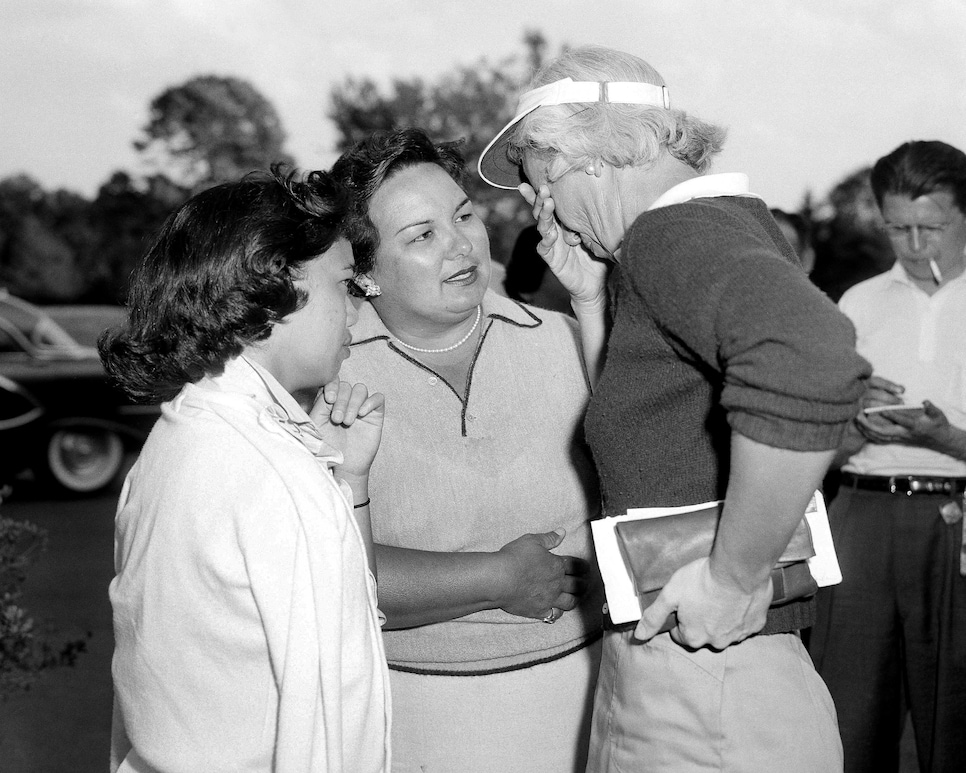 Heartbroken for Pung, Winged Foot members took a collection and gave her a check for $3,000, $1,200 more than the winner's check.
Missing her family back in Hawaii, Pung returned in 1964 and became director of golf at Mauna Kea Beach Hotel (the first woman to hold the job) before holding a similar post at Waikoloa Village G.C.
In 1967, Pung was named the LPGA's Teaching Professional of the Year and in 1988 she was inducted into the Hawaii Golf Hall of Fame's inaugural class.