News
The forgotten golf architect: Roger Packard 1947-2017
Roger Packard was once a headliner in the golf design world. His courses won a couple of Golf Digest Best New honors in the 1980s. He redesigned the entire back nine of famed Medinah No. 3 to make it a suitable host for the 1990 U.S. Open. He teamed with two-time U.S. Open champion Andy North to create a series of highly regarded courses.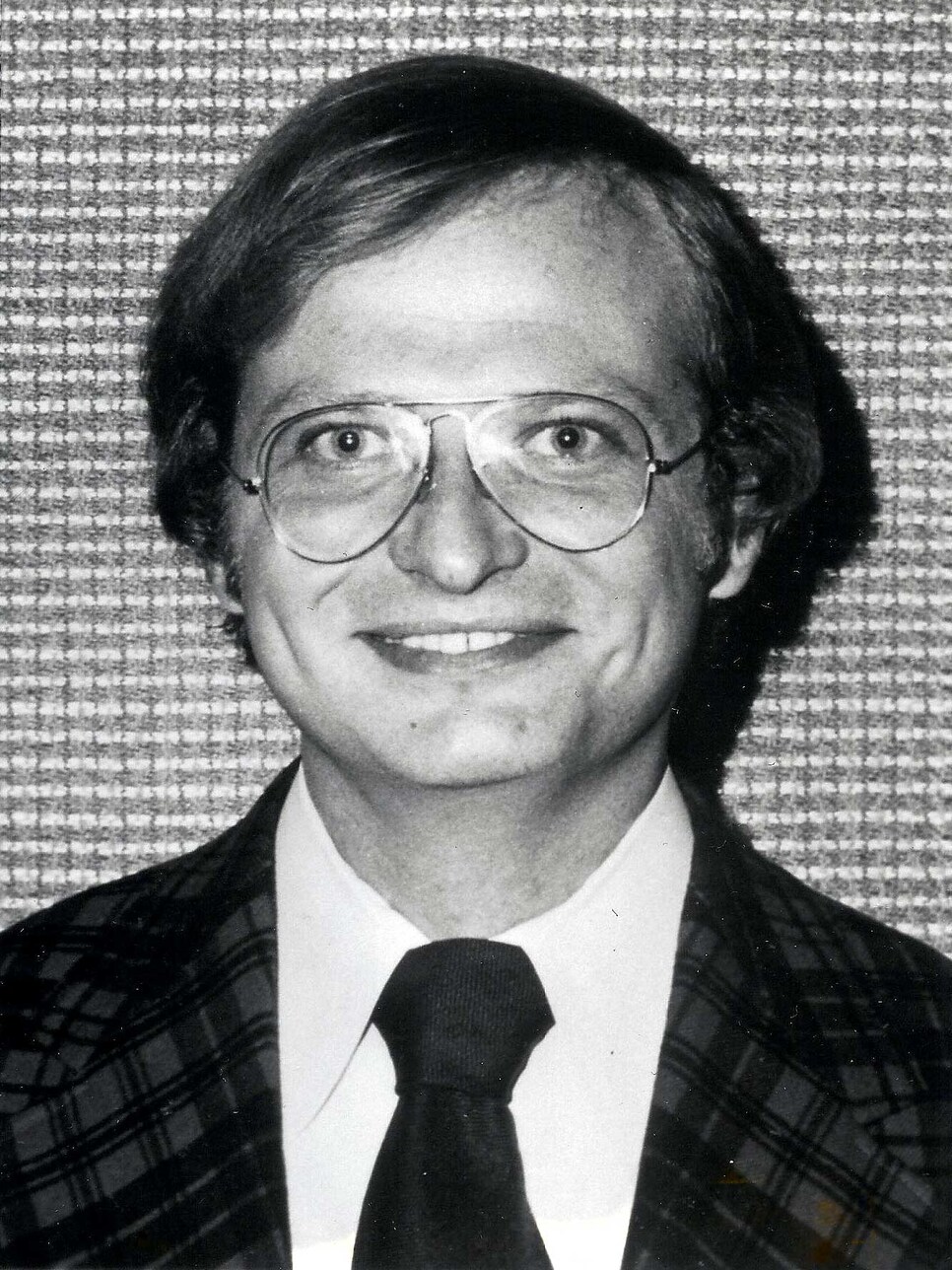 But at the time of his death on Oct. 14, 2017, he'd been largely forgotten, out of the public eye, residing outside the United States for well over a decade. So forgotten, in fact, that no formal obituary has been published to my knowledge. It took this writer well over a week to track down details of his death. He died of esophageal cancer in a hospice in Palm Harbor, Fla., at age 70. Palm Harbor is the location of Innisbrook Resort, perhaps the most famous work of his father, golf architect Edward Lawrence Packard, who lived at the resort for the 30 years of his life, dying there in 2014 at the age of 101. I've been told that Roger had flown from his home in Shanghai, China, to Florida a few months back, seeking the aid of the same caregiver whom had assisted his father in the last months of his life.
It was inevitable that Roger would become a golf-course architect. After his birth in Chicago, his father (who went by Larry) wanted to name him Robert Bruce Packard, after his boss, golf architect Robert Bruce Harris, but Roger's mother protested. All the same, Roger was given the middle name of Bruce.
As a young teenager, Roger did drafting work for his father, then worked for his father's close friend, golf contractor Brent Wadsworth, on several course-construction projects. Roger earned a landscape architecture degree from Colorado State University in 1969, then joined his dad's firm based in the Chicago suburb of Hinsdale, Ill. The first project they worked on together was Innisbrook. Its Island Course, already well under construction, opened in 1970; its Copperhead Course, today a longtime PGA Tour stop, opened two years later.
Together, the Packards designed a number of prominent layouts over the next 15 years, with Roger taking the lead on most of them, in particular a pair of solid public courses, Chaska in Appleton, Wis., and Sunflower Hills in Bonner Springs, Kan., as well as the North and South Courses at Eagle Ridge Resort in Galena, Ill. (the latter a Golf Digest Best New Resort winner in 1984). There was also the 36-hole Sweetwater Country Club in Sugar Land, Texas, which housed the headquarters of the LPGA Tour during the early 1980s and hosted a pair of LPGA tournaments. Also worth noting is the underrated Cypress Run Golf Club, just a few miles from Innisbrook, and Timber Ridge in Minocqua, Wis., where Roger first began emulating Pete Dye's offbeat features like railroad tie hazards and waste bunkers.
Chicago golf architect Rick Jacobson worked for Roger in the early 1980s. "Larry was always pragmatic and systematic as an architect," Jacobson said recently. "Roger had more of a marketing approach to his designs. He wanted to be edgy, to break out and grab attention."
Roger's designs certainly had a flair and gained attention. The opulent daily-fee Cantigny in the Chicago suburb of Wheaton, which Golf Digest proclaimed as Best New Public Course of 1989, featured a bunker in the profile of Dick Tracy, mainly because Roger agreed that incorporating a Chicago-based comic-book character in the design would be good publicity.
What it didn't bring was steady work. Dennis Wise, whose design firm is based in Scottsdale, was also a Packard associate in the early 1980s. He recalls that cash flow was a regular problem at Packard Inc., particularly after Larry moved to Florida in 1984. Roger hated asking clients to pay their bills, so on more than one occasion, both Jacobson and Wise would be given paychecks and asked not to cash them for a few days. It became such a frequent occurrence that both found work elsewhere, Jacobson joining Jack Nicklaus's design firm in 1985, Wise becoming a Tom Fazio design associate the same year. Both, when informed of Roger's death, expressed appreciation for the opportunities that Roger had provided them.
While working on Cantigny, Roger was introduced to Andy North, who offered some critiques of the design under construction. Roger then suggested that the two form a design partnership, and in 1988, Packard & North announced their first project together, Trappers Turn in Wisconsin. They later collaborated on several others, most notably The General at Eagle Ridge (the third 18 at that Galena resort), and the remodeling of Brown Deer Park in Milwaukee, the subsequent site of the PGA Tour's Greater Milwaukee Open from 1994 until 2009.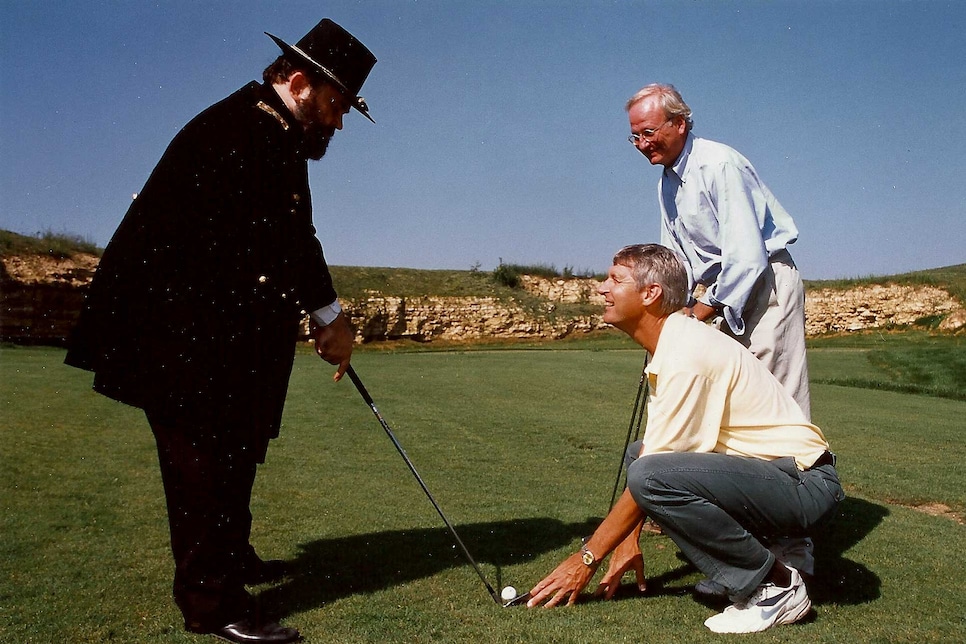 I first met Roger during the construction of Cantigny. He was quite the showman, talkative, enthusiastic, drove me right out onto the course in his convertible Jaguar. We met again a couple of years later in Bloomington, Ill., where he and North were doing what would be named Prairie Vista Golf Course. Roger was excited about its prospects, a design in his full "Pete Dye" mode, with an acre-and-a-half waste bunker atop one hill, and water in play on 13 holes. A few years after that, he urged me to meet them at The General (named for Galena's favorite son, General Ulysses S. Grant), where they were blasting limestone to create fairways. I never made it there.
There was a cantankerous side to Roger, especially when it came to his father's legacy. In 1985, when Florida Golfweek magazine credited the design of Eagle Creek in Naples, Fla., to golfer-turned-broadcaster Ken Venturi, Roger wrote a stern letter to the editor. "Mr. Venturi was hired by the developer as pro and visited the course approximately three times with Larry Packard," he wrote. "If Mr. Venturi feels he has the expertise to become an architect, he needs to become more than a mound-mover or cartpath-modifier. . . Taking credit for the efforts of Larry Packard is a cheap shot. Larry Packard designed Eagle Creek, and that's a fact."
I also recall his long frustration with the American Society of Golf Course Architects, of which he was a member until 1987.  He was upset that the society had never awarded its highest honor, the Donald Ross Award, to his father, even though it had awarded it to other veteran course architects such as Dye and Robert Trent Jones, as well as such curious selections as singer Dinah Shore and irrigation specialist John Singleton. Roger was especially disgruntled when, in 1993, Brent Wadsworth, Larry's original partner in golf design, who left the architecture profession to concentrate on construction, received the Ross Award. (Full disclosure: this writer was presented the Ross Award in 1996.)
Roger was not mollified even when, in 2005, the ASGCA presented a newly created honor, the ASGCA Distinguished Service Award, to Larry.
"This new award they are giving Dad seems like a slap in the face," Roger wrote me. "Dad has always felt bad he never got the Ross award. He was very hurt, but being the gentleman he is, he was very gracious. Creating some fake award to justify the society's need to look pure stupefies me. And they then give the Donald Ross Award to a sprinkler salesman! What a farce."    In 2000, I saw Andy North at Tom Watson's Children's Mercy Hospital charity golf event and told him I'd heard that he and Packard were no longer designing courses together. "You need to talk to Roger about that," he said. So I called Roger. He confirmed that Packard & North had disbanded, but said he couldn't talk about it right then. He suggested we meet next time I was in Chicago and he'd give me the details then. In August 2002, I met Roger at a pizzeria in downtown Chicago. He told me some drastic personal financial difficulties had led to the dissolution of his partnership with Andy North. Roger said he was now broke and didn't have any jobs lined up. "There are some nights where I don't eat dinner," he said, "but I always see to it that my dog doesn't go hungry."
I never saw him in person after that. A few months later, he emailed me to say that he'd landed a job remodeling Oneida Country Club in Green Bay, Wis. Later that year, he told me he was moving to China, where the economy seemed unaffected by the terrorist attacks of Sept. 11, 2001. He found work there, remodeling Shanghai Silport Golf Club for an Asian PGA Tour event and designing several new courses. He once sent me a list of his China projects, but I can find no Internet evidence of their present existence. I hope they're out there, just not publicized, but they may have been among those closed by Chinese officials during one of the periodic purges of golf in that country.
We corresponded by email sporadically after his move. Several times he urged me to visit him in China; I explained to him it just wasn't in the budget to make such a trip, and that I couldn't accept his clients' offers to fly me over at their expense. Our correspondence grew less frequent over the years. The last few had to do with his ailing father. In 2013 he urged me to visit Larry once more, which I did in January 2014, just 10 days before Larry passed away.
For some reason, I quit writing Roger after that, and he stopped writing me. I guess, in some way, Roger Packard was forgotten by me, too. Perhaps this tribute will make up for that.