News
Golf's biggest controversies of 2020
Golf is more compelling with rivalries. The same can be said for controversies. Not that we are particularly rooting for the latter, but how can we look away when strange and dubious and questionable occurrences are tossed at our spikeless shoes?
We found inspiration from the ANA Inspiration. Many popped off over Sophia Popov. Danny Lee showed his Bruce Lee side. Patrick Reed, the human magnet for controversy, was being, well, Patrick Reed. And we watched Bryson DeChambeau's fencing problems. Oh, and he had ants, too. He was his own Geico commercial, for crying out loud.
Controversy swirled in some odd places and some expected ones as well during a year that never seemed to be anything but a lesson in contentiousness. Here's a review of 2020's biggest golf disputes, quarrels and conundrums.
When you purposely play a long approach shot off an advertising backboard to take water out of play on an island green, that's probably a sure sign that the sign doesn't belong. That was one of major takeaways from September's ANA Inspiration when the winner, Mirim Lee, was among several players who banked a shot off a big blue wall behind the 18th green at Mission Hills' Dinah Shore Course. The strategy invited the ire of purists in both the architectural and competitive camps. Lee won an eventual playoff over Nelly Korda and Brooke Henderson after using the wall as a backstop on the 72nd hole, taking a free drop away from it and chipping in for an eagle, which, granted was a fine shot, but one that shouldn't have been available. Usually a grandstand is constructed behind the green, but with no fans in attendance, the wall took its place, one that stretched wider than the grandstand and protected all of the back side of the green. It looked contrived, and in the end, many felt the conclusion of the tournament was, too.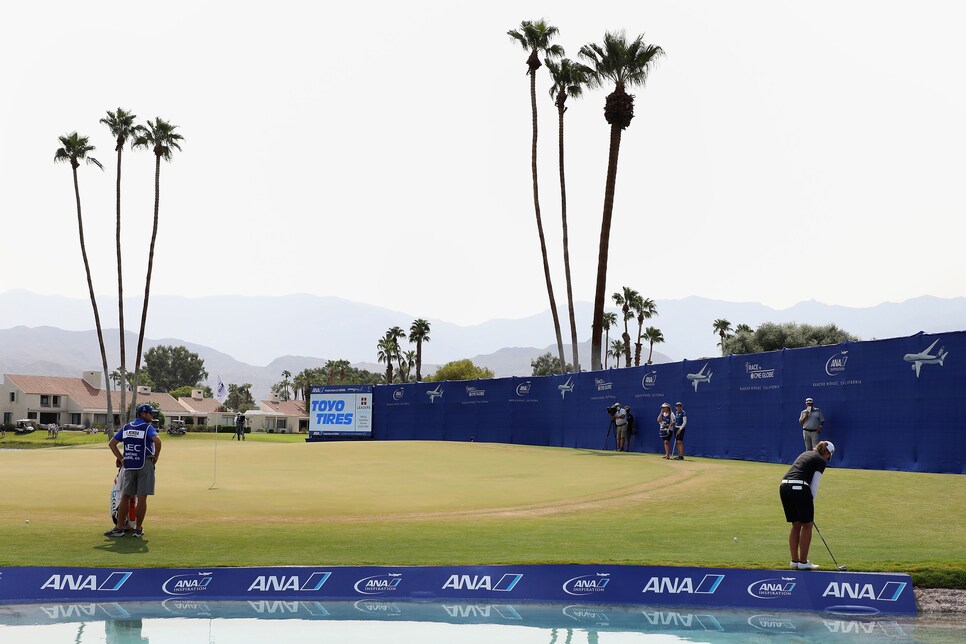 Can't win a major from the couch
Sophia Popov and Daniel Berger don't have much in common, except for one unfortunate circumstance that prevented them from competing in major championships, an exception that most in the game agree was egregious. Start with Popov, the surprise winner of the AIG Women's British Open at Troon in August. Ranked 304th in the world, the German golfer basically was toiling on minor league tours until her breakthrough, which gave her a one-year exemption on the LPGA Tour. That seemed a trifle less rewarding than the victory should have called for, a point that was mostly forgotten, though, when it was discovered that the British win didn't earn Popov a berth in the next major, the ANA Inspiration. The reason? The criteria for exemptions was set prior to the postponement of the tournament due to the COVID-19 pandemic in April. Berger suffered a similar fate when the Masters was held in November. He was ranked 13th in the world, thanks to impeccable play after the PGA Tour returned from the coronavirus shutdown; he even won the first event of the restart, the Charles Schwab Challenge. But the eligibility list for the rescheduled Masters was set before golf's return. "I feel like I've done enough to earn a spot," a baffled Berger said. He's right. He earned a spot for the 2021 tournament, just as Popov did for next year's ANA Inspiration. It's the only consolation they both could take from the unfortunate timing of events.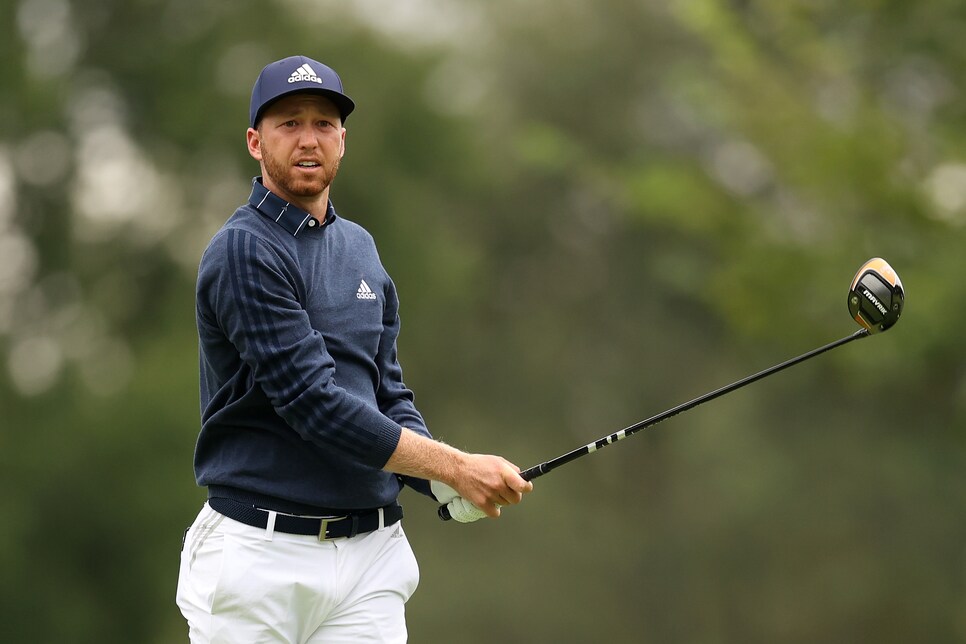 That choice of words was trouble
Seldom, if ever, has a relative pronoun lent itself to so much consternation. Paul Azinger learned, however, it can cause a ruckus. A former U.S. Ryder Cup captain who now works as lead golf analyst for NBC Sports, Azinger riled more than a few players from Europe in late February when discussing the merits of a potential victory in the Honda Classic for England's Tommy Fleetwood. "There is a lot of pressure here. These guys know, you can win all you want on that European Tour or in the international game and all that, but you have to win on the PGA Tour," Azinger said. Whoops. That European Tour. The comment itself was problematic enough for the likes of Ian Poulter, Lee Westwood and Rory McIlroy, who all spoke out saying they felt Azinger was being disrespectful. His choice of words only made it sound more condescending, some added, even though that is how Azinger talks. He later explained that he did not intend to insult anyone. He merely was trying to point how winning can be a different challenge in different parts of the world. Which probably wasn't a prudent topic of discussion, when you get down to it.
Garbage rules and the massaging thereof
When he wasn't pounding drives 350-plus yards, or chewing out photographers or cameramen, Bryson DeChambeau often was testing the limits of the Rules of Golf. It all started at the Memorial when DeChambeau started pumping balls out of bounds to the right of the fairway on the par-5 15th hole, leading to a 10 on the scorecard and a missed cut. He eventually found his first misplayed ball, but it was up against a fence defining the boundary. He asked for a second ruling when he didn't like the first (which said his ball was OB and was overhead on the telecast saying, "They're trying to give me another garbage ruling." At the Masters in November, he lost a drive in the uncharacteristically thick rough at Augusta National on the par-4 third hole. He was overheard asking an official, "If we can't find it, is it a lost ball?" Social media howled over that one as well. But the topper actually came in Memphis when he tried to take relief left of the fairway near some trees on the par-4 seventh hole at TPC Southwind during the first round of the WGC-FedEx St. Jude Invitational when he observed a few ants and an ant hole near his lie. DeChambeau thought they were fire ants. He wanted to move his ball. PGA Tour official Ken Tackett wasn't having any of it. "I just don't see it, Bryson, honestly," Tackett said. DeChambeau made a double bogey. The following afternoon, Brooks Koepka was in the same vicinity, pointed to the ground and told his caddie, Rickie Elliott, "there's an ant." Because of course he did.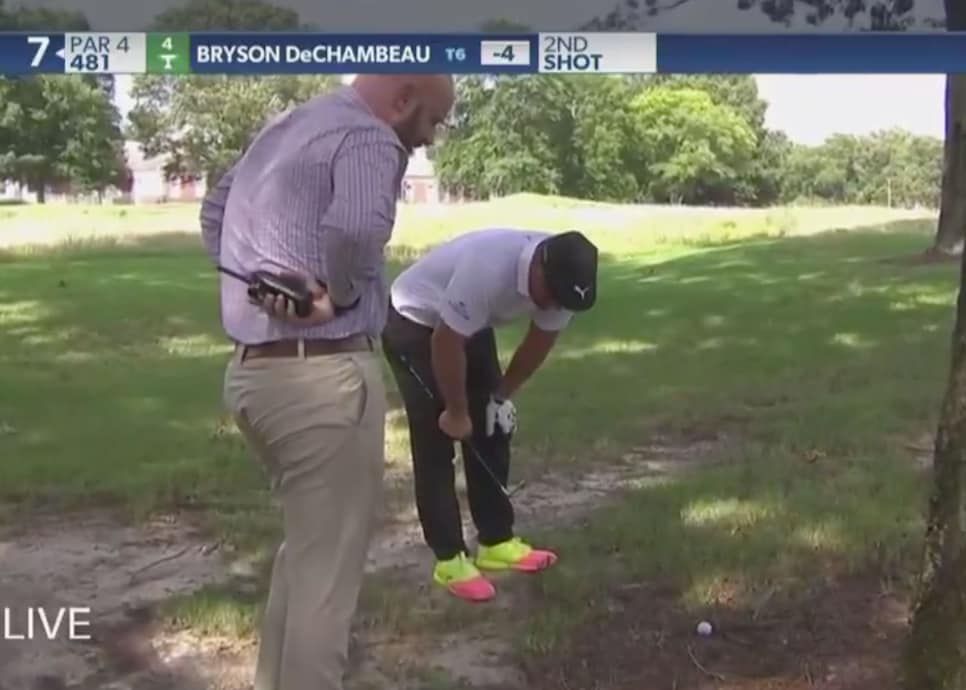 Speaking of Koepka, the muscular Floridian didn't have the kind of year we're accustomed to seeing (mostly due to health reasons), except with respect to his penchant for speaking his mind. He also remains an expert at trolling on social media, and his target of choice was the aforementioned Mr. DeChambeau. In January, responding to a dig from DeChambeau about their comparative fitness and that Koepka's abs weren't of six-pack quality, Koepka wrote, via Twitter, a lethal message featuring a photo of his four major trophies and a message: "You were right @b_dechambeau I am 2 short of a 6 pack!" He later took another swipe at DeChambeau in July that jokingly seemed to reference steroid use, which drew the ire of Golf Channel's Paige Mackenzie, who suggested Koepka be fined. On Instagram, Brooks posted a retort to one of our "caption this" requests that featured a photo of him sitting on a tee marker with a hand to his face. Koepka's caption: "When you hear that annoying voice on tv and look up and see it's @paigegolf." Several thought he went a bit too far, however, with the unvarnished honesty when he assessed the contenders in the PGA Championship prior to the final round and pointed out that his alleged good friend Dustin Johnson, the 54-hole leader, has only one major title. Johnson didn't win at Harding Park, but he no longer has only the one major after his record-setting Masters victory. Koepka was a non-factor in both while missing the U.S. Open with a nagging knee injury.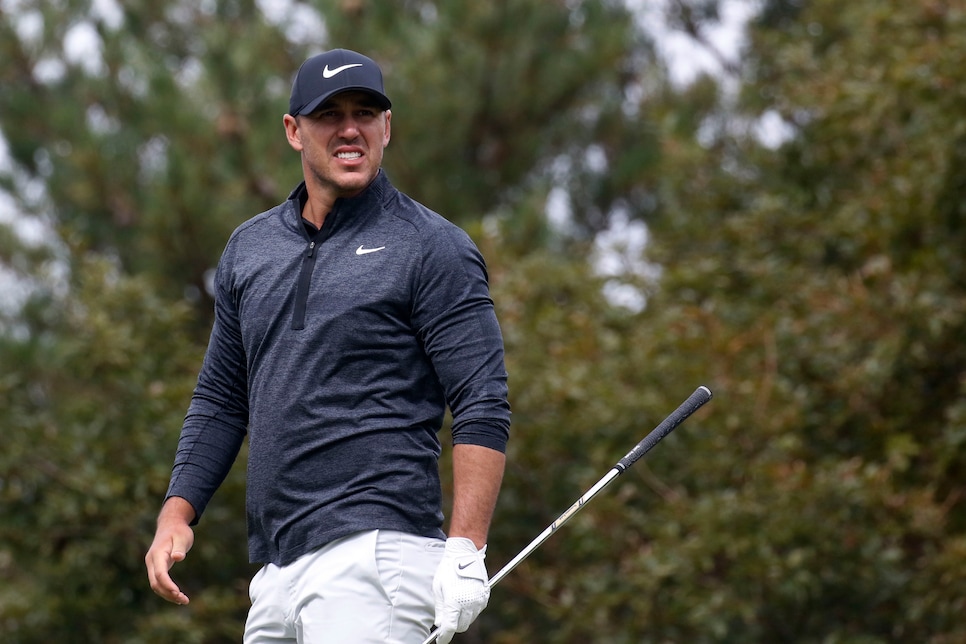 Eventual champion Tyler Strafaci advanced to the quarterfinals of the 2020 U.S. Amateur thanks to one of the most unfortunate rules violations witnessed in ages. Strafaci was tied with Argentina's Segundo Oliva Pinto through 17 holes at Bandon Dunes but Pinto found a greenside bunker on 18. Not a huge problem, at least until Pinto's caddie, a local looper named Brant Brewer, went into the bunker, bent down and touched the sand with his hand to get a feel for the lie. Despite the caddie's protestations and assertions of innocence, video confirmed that he did test the sand, leading to a penalty and loss of hole and giving Strafaci the victory. The footage of a crestfallen Pinto congratulating Strafaci on the green was just brutal.
Danny Lee isn't the first player to lose his cool on the greens at a U.S. Open. He certainly wasn't the most flagrant, that honor remaining in the hands of Phil Mickelson, who ran after a putt and hit it while it was still moving during the 2018 championship at Shinnecock Hills. Nevertheless, Lee withdrew from Winged Foot after six-putting the final green in the third round. What was confounding was how his odyssey began by the third stroke, when he angrily whacked a two-footer some six feet past the hole. He never lined up another putt and made the last almost by accident. His actions made more sense after learning that the former U.S. Amateur champion was losing 8.02 strokes to the field on the greens, which also explains why the usually mild-mannered and readily sardonic veteran angrily nunchuck-ed his putter into his bag after holing out. He later apologized for his behavior.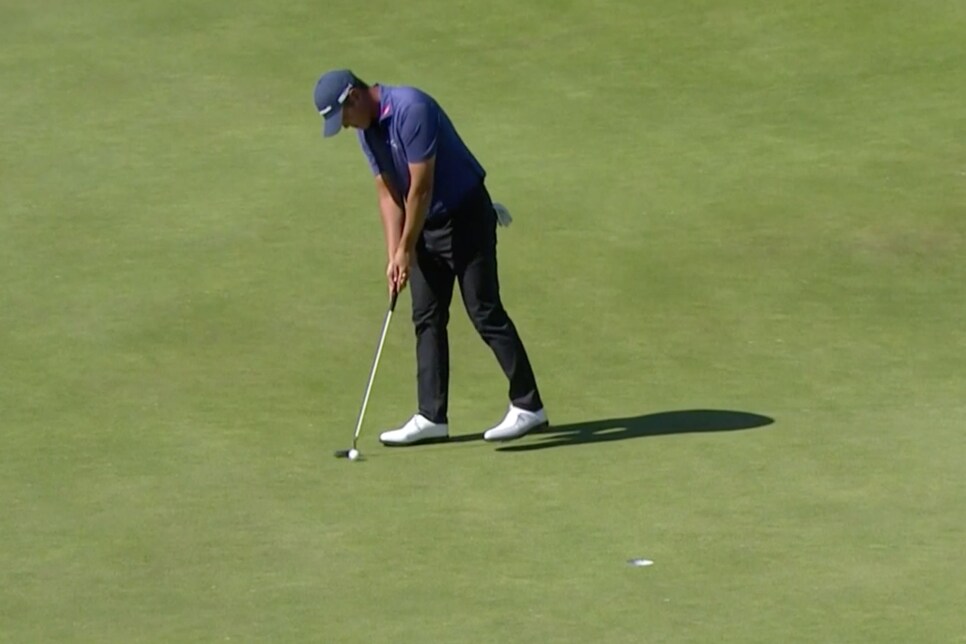 Reed-ing the green at Winged Foot
Of course, this collection would be incomplete without a Patrick Reed submission, and the Texan didn't disappoint with his actions on the ninth hole during the third round of the U.S. Open at Winged Foot. Leading after 36 holes, Reed found his approach to the green had come to rest against the collar of the rough. Camera footage picked up Reed appearing to flatten the grass behind his ball with his wedge before chipping onto the green. Plenty of viewers, already familiar with controversy surrounding some of Reed's questionable actions on the course, chimed in on social media to point out the apparent infraction. USGA rules officials, however, did not see it as such. There was no indication that they ever questioned Reed on the matter, and he was not penalized, except maybe by karma. He fell off the pace with a seven-over 77 and ended up T-13.