News
U.S. Open 2020: Danny Lee six-putted from four feet on Winged Foot's 18th hole (UPDATED with video)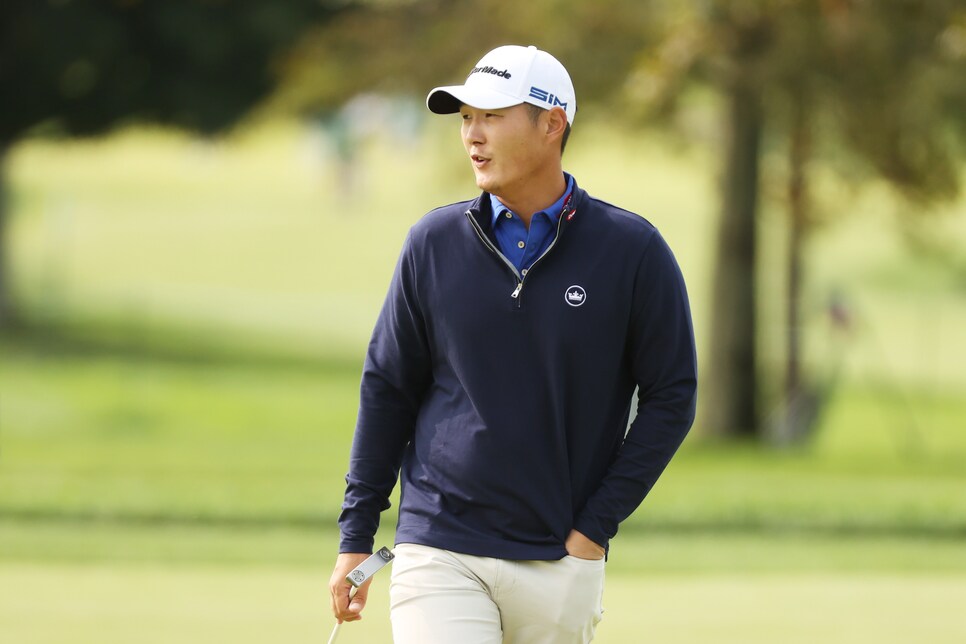 MAMARONECK, N.Y. — Ernie Els, you have company.
Els, you may remember, infamously six-putted the first hole at Augusta National during the 2016 Masters. Els took so many strokes that the telecast originally had him down for the wrong number. Luckily for Danny Lee, the cameras didn't seem to be rolling when he reached the 18th hole at Winged Foot on Saturday as initially no video surfaced of his undoing (more on that in a second).
Unfortunately for Lee, the U.S. Open has a shot-tracking device on its digital scoreboards.
Lee managed to mostly escape Winged Foot's wrath through 17 holes, walking up the last at three over on the day. And though his approach came up short of the green, a solid pitch left four feet for par. But Lee was unable to convert. And failed to make the follow-up.
And the next. And the next. And the next.
For those scoring at home, Lee took six putts on the 18th, walking off with a quintuple-bogey 9. After the four-footer for par, Lee faced putts from six feet, six feet, seven feet, four feet, and seven feet. Marshals would later describe the situation to Golf Digest as "whack-a-mole."
The NBC telecast did not show Lee's 18th green adventures. Lee did not drop by the flash area and wasn't found on the putting green after his round, but the USGA confirmed to Golf Digest the shot-tracker data is correct.
The quintuple left Lee with an eight-over 78. Shortly after the round, Lee withdrew from the championship, citing a wrist injury.
UPDATE: On Sunday morning, video surfaced of Lee's sad ending. Have a look for yourself.