News
Danny Lee apologizes for behavior at U.S. Open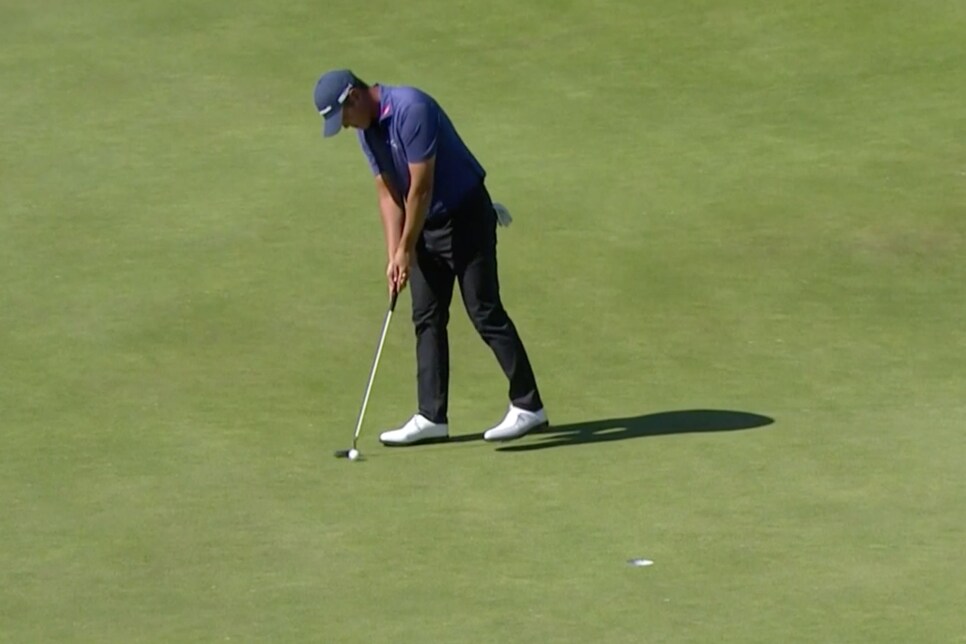 Danny Lee apologized Tuesday for his actions during last week's U.S. Open.
Finishing up his third round, Lee faced a four-footer for par at Winged Foot's 18th hole, a putt he could not convert. Lee missed the comebacker as well and proceeded to play "whack-a-mole," nonchalantly swiping at the ball until it found the cup. Lee ended up with six putts on the green, equating to a quintuple-bogey 9. Shortly after his score was posted, Lee withdrew from the event citing a wrist injury.
Three days after the incident, Lee took to Instagram to issue a mea culpa.
"I apologize for my poor actions at U.S. Open last week," the statement read. "It was very unprofessional and foolish. obviously hurt lots of my fans and followers and my sponsors out there... my frustration took over me and combined with injury I had to fight with it for all week.
"Still it's just an excuse. I shouldn't left like that... and also like to apologize to USGA they did Tremendous job last week at Winged Foot. On the course and off the course. Now I'm going to take some time off and think about what I did and starting next time I'll show up as a better person and have better sportsmanship. Thank you."
Lee, 27, made 22 starts on the PGA Tour last season and finished 45th in the FedEx Cup. He is not in this week's Corales Puntacana Resort & Club Championship field.